October 25, 2011 -
National Football Post
Draft Talk 6.0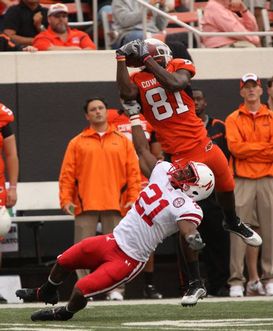 ICONWhere do the two stand on Blackmon?
In this week's edition of Draft Talk, Wes Bunting is joined by Bleacher Report's NFL Associate Editor Michael Schottey. The two compare South Carolina wide out Alshon Jeffery with Oklahoma State's Justin Blackmon as well as breakdown the game of Wisconsin OG Kevin Zeitler.
To check out more of Michael's work click here.
&
To read Michael's Pro Football Writers of America award winning column click here.
Draft Talk will be published weekly on Tuesday evenings at 7:00 PM ET with a new guest on each week.
Follow Wes on twitter: @WesBunting
Follow Michael on twitter: @Schottey