November 01, 2011 -
Barry Dorey
Draft Talk 7.0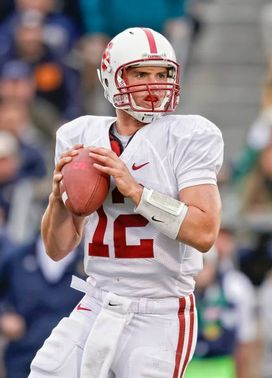 ICONThe two debate just how good Luck can be at the next level.
In this week's edition of Draft Talk, Wes Bunting is joined by Tony Softli of 101 ESPN St. Louis. The two tackle the quarterback debate and breakdown USC's Matt Barkley and Stanford's Andrew Luck.
To check out more of Tony's work click here.
&
To listen to Tony Sunday on the Rams flagship station click here.
Draft Talk will be published weekly on Tuesday evenings at 7:00 PM ET with a new guest on each week.
Be sure to check out the NFP's NEW 2012 NFL Draft Page!
Follow Wes on twitter: @WesBunting
Follow Tony on twitter: @SoftliSTL