November 08, 2011 -
Barry Dorey
Draft Talk 8.0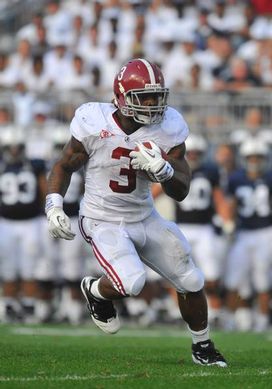 ICONDo the two agree on Richardson?
In this week's edition of Draft Talk, Wes Bunting is joined by Shawn Zobel of Draft Headquarters. The two breakdown the game of Alabama RB Trent Richardson and compare top-tier corner prospects Morris Claiborne of LSU and Bama's Dre Kirkpatrick.
To check out Shawn's draft guide click here.
&
To listen to Shawn on Draft Headquarters radio click here.
Draft Talk will be published weekly on Tuesday evenings at 7:00 PM ET with a new guest on each week.
Be sure to check out the NFP's NEW 2012 NFL Draft Page!
Follow Wes on twitter: @WesBunting
Follow Shawn on twitter: @ShawnZobel_DHQ