May 26, 2011 -
National Football Post
Leigh Steinberg joins the NFP
The NFL news cycle may be operating at a snail-like pace at the current moment, but that hasn't stopped us from doing everything in our power to provide our readers with the best and most complete football analysis anywhere on the internet.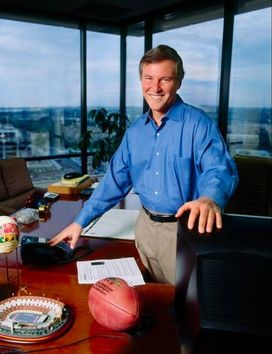 Leigh Steinberg
With that in mind, we'd like to welcome longtime NFL super agent Leigh Steinberg to the National Football Post.
Based out of Southern California, Leigh has represented the number one pick in the draft a record-breaking eight times. He has managed the careers of Hall of Fame players such as Tory Aikman, Steve Young, Bruce Smith, and Warren Moon. Leigh is also an advocate for various player safety, humanitarian, youth sports, and political initiatives.
Leigh will be writing features for the NFP, so be on the lookout for his work and don't hesitate to hit up the comments section or the NFP message boards to let us know what you think.
Follow Leigh on Twitter: @SteinbergSports
CLICK HERE to check out Leigh on facebook.