February 25, 2012 -
National Football Post
NFL Combine: Offensive line workout breakdown
Indianapolis— News and notes from the offensive line group…

• Stanford OG David DeCastro didn't lace the fastest of 40 times, running in the 5.3 range. However, he looked very coordinated during positional drills. He was able to keep his base down, maintain balance laterally and showcased "plus" change of direction skills. Honestly, if I had a need at guard, I wouldn't have any qualms using a top ten pick on this him.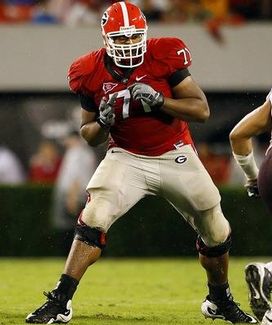 ICONGlenn worked out better than most thought.
• Another guy on the rise was Georgia OL Cordy Glenn. It's rare of see a guy at his dimensions (6-5, 345) run in the sub 5.0 range. Glenn possesses "plus" length (35