September 13, 2011 -
National Football Post
NFP Power Rankings
Every week, the National Football Post will bring you our weekly NFL Power Rankings. Here is how we stack up the league after one week of play.
1. Green Bay Packers: (1-0) Hard to argue with Rodgers and the Packers after the show they put on Thursday night vs. the Saints.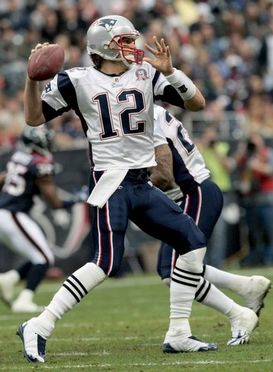 IconBrady put on a clinic last night throwing for 517 yards vs. the Dolphins.
2. New England Patriots: (1-0) Tom Brady should be the talk of the NFL after torching the Dolphins for 517 yards last night.
3. Baltimore Ravens: (1-0) The Ravens forced seven Steelers turnovers, but we were more impressed with how Baltimore physically dominated up front.
4. Philadelphia Eagles: (1-0) There are some concerns along the O-Line in Philly, but Vick and the talent at the skill positions were too much for the Rams.
5. New York Jets: (1-0) Maybe WR Plaxico Burress is ready to put up some numbers for Mark Sanchez and the Jets offense.
6. New Orleans Saints: (0-1) Expect the Saints defense to make some serious adjustments heading into a Week 2 matchup with the Bears.
7. San Diego Chargers: (1-0) Special teams are an issue (again) for San Diego, but with Rivers at QB this offense will score points.
8. Chicago Bears: (1-0) Did that win over Atlanta look familiar? It should, because the Bears won by forcing turnovers and playing Cover 2.
9. Pittsburgh Steelers: (0-1) We aren't ready to bury the Steelers after one week, but that was a bad loss at Baltimore.
10. Houston Texans: (1-0) The Texans took care of a lifeless Colts team at home and look like the team to beat in the AFC South.
11. Atlanta Falcons: (0-1) The Falcons need to shore up the interior of their offensive line if they want to give Matt Ryan time to throw the football.
12. Dallas Cowboys: (0-1) You can put the blame on QB Tony Romo with two fourth-quarter turnovers, however this Dallas offense can move the ball.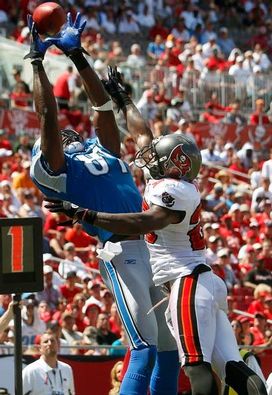 ICONAre Calvin Johnson and the Lions legit?
13. Detroit Lions: (1-0) With Stafford healthy, there isn't a defensive game plan that can shut down WR Calvin Johnson.
14. Washington Redskins: (1-0) Did anyone think Rex Grossman was going to throw for 300-plus in the Week 1 win over the Giants? We didn't.
15. Oakland Raiders: (1-0) Hue Jackson's club physically beat up the Broncos on Monday Night Football.
16. Tampa Bay Buccaneers: (0-1) Should LeGarrette Blount have an issue with the Bucs' game plan? We think so—because Tampa needs to run the ball.
17. Arizona Cardinals: (1-0) Hidden behind the Cam Newton hype was a Cardinals win and a 300-yard day from QB Kevin Kolb.
18. Buffalo Bills: (1-0) No one expected the Bills to go into Arrowhead and blast the Chiefs—including us.
19. Miami Dolphins: (0-1) When you give up 600-plus yards of offense to a divisional opponent, it is time to go back to the film room and try something different.
20. St. Louis Rams: (0-1) Are the injuries already a concern for the Rams after one week? They need Steven Jackson on the field.
21. Minnesota Vikings: (0-1) Adrian Peterson is going to produce for this offense, but the Vikes need to get something from McNabb to win in the NFC North.
22. New York Giants: (0-1) The Giants need to find some playmakers on offense—soon.
23. Jacksonville Jaguars: (1-0) The Jags get the win vs. the Titans, but is Luke McCown really going to allow this team to compete for a division title?
24. San Francisco 49ers: (1-0) Ted Ginn reminded us how important the kicking game is early in the season.
25. Tennessee Titans: (0-1) If the Titans are going to move the ball and score points, the production has to come from Chris Johnson.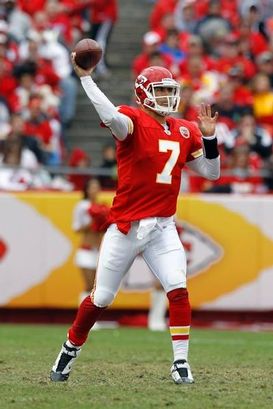 ICONTime to panic already in K.C.?
26. Kansas City Chiefs: (0-1) The Chiefs lost safety Eric Berry for the season and looked like a team that wasn't prepared to play vs. the Bills.
27. Carolina Panthers: (0-1) Newton is the talk in Carolina and now he gets a real test vs. the Packers' secondary on Sunday.
28. Cincinnati Bengals: (1-0) Give the Bengals some credit here for the opening day win, but we aren't sure how many they will put together this season.
29. Indianapolis Colts: (0-1) If you play like a team that has packed it in on a NFL Sunday, this is what happens.
30. Denver Broncos: (0-1) Tebow chants already? The Broncos looked soft vs. the Raiders last night.
31. Cleveland Browns: (0-1) What was that vs. Cincy?
32. Seattle Seahawks: (0-1) The Seattle season rides on the shoulders of Tarvaris Jackson—and that isn't good.
Follow the NFP on Twitter: @FootballPost