February 06, 2012 -
National Football Post
Ranking the top-10 junior prospects
At the NFP we breakdown our prospects based on their ability to mature into top-tier caliber starters at their respected position at the next level. And not simply by ranking players as "first" or "second" round picks. Now, obviously on draft day priority of position will take precedent at times, but here is who we see as the highest graded prospects in the junior class.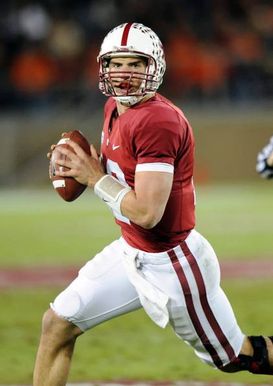 ICONLuck sits atop the NFP's draft board.
1. QB Andrew Luck: Stanford (6-4, 235)
Doesn't have an elite arm, but is a "plus" in just about every other facet of the game. Is about as safe a franchise quarterback prospect you can find.

2. CB Morris Claiborne: LSU (6-0, 185)
The top corner in this year's draft. He's tall and long which allows him to play big off the line. However, he showcases the footwork, balance and quick-twitch ability of a much smaller corner out of his breaks. With improved technique he should mature into one of the leagues best.

3. RB Trent Richardson: Alabama (5-11, 224)
The best running back prospect I've seen since Adrian Peterson. His running style might limit his shell life a bit in the NFL. However, he's the kind of back you can ride like a rented mule from day one and should become one of the NFL's top runners early on.

4. OG David DeCastro: Stanford (6-5, 310)
The best offensive line prospect I've evaluated since Maurkice Pouncey in 2010. He showcases the ability to get a push in-line and is a dominant move player as well. He's fluid/natural in pass protection and with a little more power in his base he's got the skill set to become on of the leagues best guards early in his NFL career.

5. DL Michael Brockers: LSU (6-6, 306)
He might be a little raw and could have used some more work at the college level. However, he's an NFL talent with "plus" upside but can also come in and play vs. the run at a high level right away. Should get looks at both the three and five-technique spots and in my mind has the ability to become one of the better defensive lineman in the NFL down the line.
For the rest of the list click to page two...
Follow me on twitter: @WesBunting