January 02, 2012 -
National Football Post
The scout's guide to Monday
TicketCity: Houston (12-1) vs. Penn State (9-3) at Noon ET on ESPNU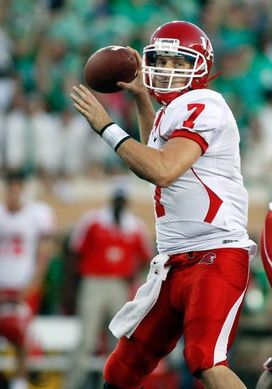 ICONCan Keenum make some NFL type throws vs. the Penn State defense?
• Does Houston QB Case Keenum showcase enough arm strength to thread the needle and make some big time throws vs. a discipline Penn State defense? Penn State isn't the most athletic in the secondary, however, they can generate pressure with only four and will force Keenum to be decisive with the football and to fit some throws into tighter windows at the second level. Something he needs to prove he can do consistently if he hopes to make it as a potential NFL signal caller.

• Penn State DT Devon Still might be the most talented senior defensive lineman in the country. At 6-5, 305-pounds he plays with leverage, has a good get off and can overwhelm and shed on contact. However, this is the first year we have really seen him come into his own and take his game to the next level. Therefore, I'll be watching to see just how motivated he stays in a second rate bowl game vs. Houston to distinguish if his motivational issues really are behind him.

Outback: Michigan State (10-3) vs. Georgia (10-3) at 1 p.m. ET on ABC

• Can Michigan State WR B.J. Cunningham separate consistently vs. faster/more athletic SEC defensive backs? I'm a fan of Cunningham, but not to the point where I see this guy as a bonafide starter at the next level. He's struggled this year to create consistent separation for himself out of his breaks vs. some of the Big Ten's top corners. And it will be interesting to see how he fairs vs. the likes of Georgia corner Brandon Boykin who can make it difficult on any receiver in the slot.

• Does Georgia pass rusher Jarvis Jones seize the moment and have the type of big time performance where he almost has to go pro? Jones is a redshirt sophomore with a great get off and a nose for the football. Now, he's already said he's returning to Georgia for 2012, but in a really weak pass rushing class, Jones could end up potentially being one the draft's top rated prospects if he where to declare. Therefore, his play today is worth monitoring.<br />
Capital One: Nebraska (9-3) vs. South Carolina (10-2) at 1 p.m. ET on ESPN

• Can South Carolina's hybrid pass rusher Melvin Ingram continue his stellar play with a strong performance in the finale?. Ingram has been downright dominant getting after the quarterback this year, lining up both inside at DT and outside at DE. He will even be asked to stand up at times and either drop off into coverage or rush off the edge from a two point stance. He's a thick, strong compact rusher with long arms and impressive lateral quickness when slipping blocks. And in my mind ranks as the draft's most natural pass rushers in the 2012 NFL draft.

Key match-up to watch…

Nebraska CB Alfonzo Dennard vs. South Carolina WR Alshon Jeffery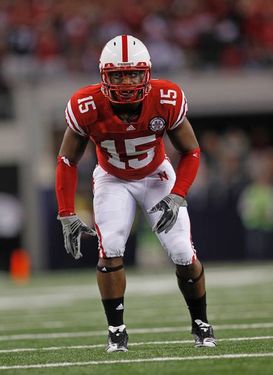 ICONDennard isn't intimidated by any receiver.
Dennard has shown well vs. all the top Big Ten receivers he's faced this season. However, vs. the 6-4, 229-pound Jeffery he might have his hands full. Expect Dennard to try to be physical with him off the line, but the key for Dennard is not to lose his balance into his press and allow Jeffery to gain that first step. Because the biggest concern with Jeffery is his top end speed and if he has the kind of initial burst to create enough separation vs. top tier corners on his own.

So with Jeffery play close attention to see how much separation he can create for himself on all breaking routes and if he can use his physical frame to keep Dennard at bay.

However, watch to see if Dennard is able to be physical with the bigger wide out off the line, but at the same time maintain balance, cleanly get out of his breaks and run Jeffery's routes for him.
Follow me on twitter: @WesBunting
For the rest of the Bowl games click to page two