July 19, 2011 -
Barry Dorey
These Ten Commandments
The Ten Commandments Of Drafting
I was going to save one of my favorite staples of the preseason for August, but with the NFL lockout coming to a timely end (Tuesday?), there may not be enough room in 'Fantasy Philanthropist' for biblical or Charlton Heston tie-ins come then. So, without further ado, here's the 2011 version of The Ten Commandments of Fantasy Drafting:
Commandment #1 -- Thou shalt not solely rely on fantasy magazines for pre-draft preparation. In this lockout-ravaged offseason, I'm sorry to say that most fantasy magazines will be somewhat obsolete by Monday -- the purported first day of NFL free agency. As a supplement to gleaning timely info from publications like The Sporting News, Rotowire and Rotoworld/Beckett, among others, it's absolutely imperative to stay on top of trends online (the National Football Post comes to mind) and participate in as many LIVE mock drafts as humanly possible. Download every fantasy-related podcast that's on the marketplace ... bore your co-workers with endless hypotheticals of whom to draft with back-to-back picks at Rounds 3 and 4, as well. It's all a means to an end.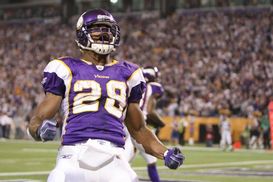 ICONEven a workhorse back like A.P. needs some support.
Commandment #2 -- Never underestimate running back depth. In standard-scoring leagues, you'll ideally want three backs in the first four picks -- and five after nine rounds -- with an eye toward snaring workhorse backs or completing running back handcuffs. And even if you don't like your full roster after the draft, have no worries, for that stellar depth will eventually be your key to happiness on the trade market.
Commandment #3 -- Don't be the first to draft a kicker or defense. In the illustrious 92-year history of the NFL, only eight kickers have made 36 or more field goals in a season (Neil Rackers, Jeff Wilkins, Olindo Mare, John Kasay, Mike Vanderjagt, Al Del Greco, Cary Blanchard, Stephen Gostkowski). And of those Elite Eight kickers, only one (Vanderjagt) ever reached 34 FGs in a season again. Bottom line: Kickers are essentially dime-a-dozen assets in fantasyland ... and none should be taken before Round 12.
Commandment #4 -- Always factor weather/schedule in for player tiebreakers. Have you looked at the Saints' 2011 schedule? Outside of a season-opening trek to Green Bay -- where I'm reasonably confident that temperatures will be above 70 at kickoff -- New Orleans will play every game from Weeks 2-17 in either a southern climate or domed stadium; and that is the greatest indicator of fantasy goodness for QB Drew Brees, WR Marques Colston, TE Jimmy Graham and RBs Pierre Thomas and Mark Ingram (let's assume Reggie Bush signs elsewhere). The same holds true for Philip Rivers and the Chargers, who should encounter favorable weather conditions in 15 games -- with the possible exception of a Nov. 20 trip to Chicago.
Commandment #5 -- Do not make wrongful use of DeAngelo Williams' name. At the time of this writing, D-Will has a decent shot of re-signing with the Panthers (thanks to the new salary cap rules). But he's also an attractive consideration for Miami and Denver -- two clubs that are desperate to supplement their young quarterbacks (Chad Henne/Tim Tebow) with a top-15 back in his prime. Assuming Williams, 28, is fully healthy, there's no reason he can't amass 1,300 rushing yards and nine TDs with 230 carries. (I bet you thought I'd go into greater Commandments detail with Tebow ... HA!)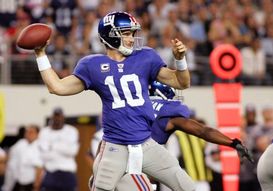 ICONEli Manning can be had for a great price.
Commandment #6 -- Don't be afraid to be the last one to draft a quarterback. As stated in point #4, the owners of Brees and Rivers absolutely cannot fail this season, barring injury. And no sane person would turn down an opportunity to land Peyton Manning, Tom Brady, Michael Vick, Matt Schaub or Ben Roethlisberger at a good price. And yet, owners can still win a fantasy title with the top 19 quarterbacks starting all or some of Weeks 1-16. Just be prepared to go QB-QB sometime in Rounds 7-9 ... with the hopes of acquiring Joe Flacco, Josh Freeman, Matthew Stafford, Eli Manning, Sam Bradford, Matt Cassel, Mark Sanchez or Jay Cutler.
Commandment #7 -- Thou shalt not commit draft-day collusion with another owner. There is no bigger no-no in fantasyland than intentionally helping a fellow owner strengthen his/her fantasy team without any moves aiding your team in the process. Call me a boy scout, but integrity and fairness are the hallmarks of a harmonious fantasy league ... so don't be that guy or girl who brings the enthusiasm for a new season to a screeching halt.
Commandment #8 -- Don't be obsessed with one-dimensional backs in PPR leagues. Look, I love Michael Turner, LeGarrette Blount and Jonathan Stewart in standard-scoring leagues, but none of the trio are high-end talents in PPR leagues. Of course, if any of the above backs are still around by Round 4, by all means, grab 'em with confidence; but PPRs are all about the running backs, wideouts and tight ends who generate receiving targets every week.
Commandment #9 -- Do not draft two quarterbacks in the first six rounds. It's actually not a luxury to vacillate between starting Brady or Brees every week. Simply put, regardless of who gets the call on a particular Sunday, you're still leaving 25 fantasy points on the bench. It's best to redistribute that wealth to other starting positions.
Commandment #10 -- Thou shalt not steal late-round gems from other owners. (dramatic pause) Actually, this commandment has no merit, for fantasy football was built on the premise of being smarter, savvier and more prepared than the other owners. It's the backbone of building championship teams!
R U Ready For Mock Draft Friday?
We're going to try something bold on Friday -- three extensive mock drafts for 1) standard-scoring leagues, 2) Points Per Reception leagues and 3) Auction-draft leagues. The optimist would applaud this cutting-edge approach to Fantasy Philanthropist, namely those who clamor for more PPR and auction insight. The pessimist, however, would characterize this movement as the laziest way to offer fresh material before one's high school reunion in Michigan (we're still trying to hire Alphaville for the gig). Either way, it's all good.
The Book Of Matthew
ICONCould Stafford be headed for a breakout year?
In the summer of 2009, I would've bet every thing I own that Matthew Stafford would be a top-10 fantasy pick -- among quarterbacks -- by Year 3 of his development. But unless you're playing in a league where denial is a prerequisite for all owners, there's no defense for deifying Stafford and his 13 career starts as an elite signal-caller. (At least not until 2012.) Here's a look at Stafford's fantasy prospects -- let's call 'em mini-Revelations -- for the season ahead:
What He'll Like: The Lions' lightning-and-thunder backfield of Jahvid Best (1,042 total yards, 6 TDs) and rookie Mikel Leshoure has unlimited potential, so much that both talents could be off most fantasy draft boards by Round 8. Best, who collected 80 receiving targets last year (fourth-highest among RBs) off just 10 starts, has 75-catch potential and stands as an interesting bar bet for at least 10 games of 100 total yards in 2011. On the flip side, Leshoure is a Rashard Mendenhall clone when running the ball ... and may be a dark-horse candidate for double-digit touchdowns in his first year. But don't mistake his expected goal-line prowess as a failing when rushing between the 20s; he should be a 1,200-yard back sometime in the not-too-distant future. One last thing: Leshoure may have needed the lockout more than any other rookie performer ... in the form of extra time to peel remnants of Northwestern defenders off his cleats and pants.
What He'll Like, Part II: It'd be ridiculous to compare a rookie like Titus Young to Philly receiver DeSean Jackson (172 catches, 24 total TDs in three seasons) ... so I'm not going there. However, if NFL executives were to build a top-notch slot receiver from scratch, they'd install many of the physical tools already prized by Young -- blazing speed, solid hands, supreme quickness and an uncanny knack for eluding tacklers in tight spaces. And oh yeah, he's excellent on deep post patterns -- just like Jackson.
What He'll Like, Part III: From Weeks 5-11 last year (minus a bye), Nate Burleson was a top-15 talent in PPR leagues, catching 35 balls for 420 yards and four touchdowns. But if he's going to reclaim his standing as a top-40 receiver in fantasyland, he'll need to demonstrate consistency for the entire season. If anything, Burleson needs to fight against the notion of getting lost in Detroit's galaxy of skill-position stars.
What He'll Privately Like: Stafford obviously values team success over personal glory, but in a strange way, the Lions offense stands to benefit from the defense's galling lack of playmakers in the secondary (Louis Delmas aside). For every big scoring play the defense surrenders, it'll create more repetitions for the offense. Of course, if Detroit should somehow corral Nnamdi Asomugha, Johnathan Joseph or Antonio Cromartie, Stafford will have to "settle" for playing on a balanced playoff contender.
What He'll Love: Detroit might have the NFC's best 1-2 punch at tight end in Brandon Pettigrew (71 catches/101 targets last year) and Tony Scheffler. And as luck would have it, Lions offensive coordinator Scott Linehan loves using two tight ends in the red zone.
What He May Loathe: There's a reason why the Lions stumbled to a 2-10 start last year, before rallying for four straight season-ending victories; and there's a reason why the club is only three years removed from a historically bad 0-16 record: The offensive line has been painfully mediocre for approximately 16 years, and the 2011 version -- barring a reversal of fortune in free agency -- will likely struggle again to protect the quarterback. Case in point, Jeff Backus is still Detroit's left tackle.
What'll Tick Him Off Every Wednesday: Going back to his Georgia days, Stafford has seemingly had a good rapport with the local and national media. But his patience for mundane questions will be sorely tested this fall (especially during out-of-town conference calls), when fielding queries pertaining to his "19 missed starts in two years" or "injury-prone" ways. Which brings me to this: If memory serves, Stafford didn't miss a game in high school or college to injury; and his last setback was simply a tactical error of rolling over on his right shoulder. In my book, that doesn't suggest he's destined for a lifetime of arm slings, knee braces and sideline clipboards.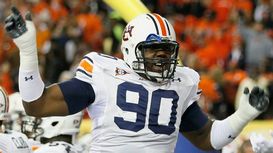 The addition of Nick Fairley could make this the best defensive line in the league.
What May Blow His Mind: Detroit's deep defensive line is soooo scary (How Scary Is It?) that the healthy presence of Ndamukong Suh, Kyle Vanden Bosch, Cliff Avril, Sammie Hill, Corey Williams, Turk McBride and Nick Fairley will surely lead to a surplus of turnovers in the red zone. Boom!
What Has Already Blown His Mind: Seriously, do I need to trumpet Calvin Johnson here? He's easily one of the top three receivers in football (along with Andre Johnson and Larry Fitzgerald), and he's just now getting the supporting cast worthy of his immense talents. Mark him down for 74 catches, 1,220 yards and 10 TDs.
Clipboards 'R' Us
Before releasing the always-fluid backup-QB rankings for 2011, I wanted to lay down a few caveats: For example, I realize that Donovan McNabb and Vince Young are prime candidates to start for other clubs AFTER a new CBA is hatched; but right now, they're stuck in purgatory with the Redskins and Titans, respectively. And nothing short of a post-lockout world can prevent them from languishing behind Rex Grossman and Rusty Smith on the depth chart.
1. Kyle Orton, Broncos (may crack the top-20 starter rankings if dealt to Arizona)
2. Matt Flynn, Packers (Green Bay would still make the playoffs if he started six games)
3. Jimmy Clausen, Panthers (showed flashes of potential as a rookie)
4. Shaun Hill, Lions
5. Rex Grossman, Redskins
6. Sage Rosenfels, Giants
7. Brodie Croyle, Chiefs
8. Jon Kitna, Cowboys (made Dez Bryant look like the real deal last year)
9. Dennis Dixon, Steelers
10. Dan Orlovsky, Texans
11. Seneca Wallace, Browns
12. Josh Johnson, Buccaneers
13. Charlie Whitehurst, Seahawks (assuming Carson Palmer or Matt Hasselbeck starts)
14. John Skelton, Cardinals
15. Blaine Gabbert, Jaguars
16. Colin Kaepernick, 49ers (Jim Harbaugh has dropped hints of an early-season start)
17. Ryan Mallett, Patriots (sorry, Brian Hoyer)
18. Caleb Hanie, Bears
19. Joe Webb, Vikings
20. Kyle Boller, Raiders
21. A.J. Feeley, Rams
22. Tyl er Thigpen, Dolphins
23. Mike Kafka, Eagles
24. Jordan Palmer, Bengals (assuming Andy Dalton's the hombre in charge)
25. Rusty Smith, Titans (assuming Jake Locker gets the Week 1 nod)
26. Chase Daniel, Saints
27. Hunter Cantwell, Ravens
28. Mark Brunell, Jets (this confirms Mark Sanchez's indispensability in New York)
29. Billy Volek, Chargers
30. Chris Redman, Falcons
31. Curtis Painter, Colts
32. Levi Brown, Bills
Tiers Of A Clown: RBs
Running backs are the driving forces behind efficient, ball-controlled attacks, but they weren't all created equal. To wit, the way-too-early RB tier system for fantasy drafts -- some of which begin in about, oh, four weeks:
Tier 1 (1,600 total yards and/or 12 TDs)
Adrian Peterson, Chris Johnson, Arian Foster, Ray Rice, Jamaal Charles, LeSean McCoy, Rashard Mendenhall, Darren McFadden, Maurice Jones-Drew, Frank Gore, Michael Turner, Peyton Hillis, Steven Jackson, Matt Forte, Ahmad Bradshaw
Tier 2 (1,350 total yards and/or 10 TDs)
DeAngelo Williams, Jonathan Stewart, LeGarrette Blount, Ryan Mathews, Shonn Greene, Jahvid Best, Fred Jackson, Pierre Thomas, Cedric Benson, Marshawn Lynch, Reggie Bush, Knowshon Moreno, Ben-Jarvus Green-Ellis, Ryan Grant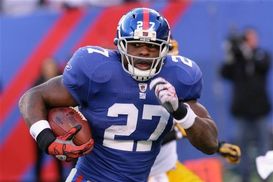 ICONIf Ahmad Bradshaw leaves via free agency, will Jacobs handle the bulk of the NY workload?
Tier 3 (1,100 total yards and/or 8 TDs)
Felix Jones, Ryan Torain, Joseph Addai, Mike Tolbert, Rashad Jennings, Brandon Jacobs, Michael Bush, Ryan Williams, Mark Ingram, C.J. Spiller, Daniel Thomas, Beanie Wells, James Starks, Thomas Jones, LaDainian Tomlinson
Tier 4 (950 total yards and/or 5 TDs)
DeMarco Murray, Tim Hightower, Donald Brown, Ronnie Brown, Anthony Dixon, Mikel Leshoure, Darren Sproles, Roy Helu, Montario Hardesty, Jason Snelling, Toby Gerhart, Bernard Scott, Marion Barber, Justin Forsett, Ricky Williams
Tier 5 (800 total yards and/or 4 TDs)
Ben Tate, Javon Ringer, Chester Taylor, Mike Goodson, Cadillac Williams, Isaac Redman, Kendall Hunter, Christopher Ivory, Delonte Carter, Willis McGahee, Le'Ron McClain, Jerome Harrison, Shane Vereen, Alex Green, Tashard Choice
The Power Of ADP
The National Football Post just released its 2011 Fantasy Draft Guide to the public. As a supplement, it also makes perfect sense to check out Mock Draft Central and develop a formulaic sense of this year's top prospects. In fact, MDC represents the perfect one-stop shopping for mock drafts and the Average Draft Position tool (ADP) -- perhaps the best learning aid for NOT reaching on certain players come August. Regarding ADP, here's a list of wide receivers likely earmarked for Rounds 1-6 (12-team leagues):
Roddy White, Falcons -- Round 2, Pick 1
Andre Johnson, Texans -- Round 2, Pick 4
Calvin Johnson, Lions -- Round 2, Pick 5
Hakeem Nicks, Giants -- Round 2, Pick 7
Greg Jennings, Packers -- Round 2, Pick 9
Reggie Wayne, Colts -- Round 2, Pick 11
Miles Austin, Cowboys -- Round 3, Pick 1
Dwyane Bowe, Chiefs -- Round 3, Pick 3
Larry Fitzgerald, Cardinals -- Round 3, Pick 5
Mike Williams, Buccaneers -- Round 3, Pick 7
Mike Wallace, Steelers -- Round 3, Pick 10
Marques Colston, Saints -- Round 3, Pick 11
Jeremy Maclin, Eagles -- Round 3, Pick 12
Steve Johnson, Bills -- Round 4, Pick 2
Brandon Lloyd, Broncos -- Round 4, Pick 3
DeSean Jackson, Eagles -- Round 4, Pick 5
Vincent Jackson, Chargers -- Round 4, Pick 7
Brandon Marshall, Dolphins -- Round 4, Pick 8
Sidney Rice, Vikings(?) -- Round 4, Pick 12
Dez Bryant, Cowboys -- Round 5, Pick 2
Santonio Holmes, Free Agent -- Round 5, Pick 3
Kenny Britt, Titans -- Round 5, Pick 8
Wes Welker, Patriots -- Round 5, Pick 9
Percy Harvin, Vikings -- Round 5, Pick 10
Austin Collie, Colts -- Round 6, Pick 2
Anquan Boldin, Ravens -- Round 6, Pick 3
Michael Crabtree, 49ers -- Round 6, Pick 6
Mike Williams, Seahawks -- Round 6, Pick 8
Pierre Garcon, Colts -- Round 6, Pick 9
Malcom Floyd, Chargers -- Round 6, Pick 10
ADP Afterglow
**It's reasonable to think that Larry Fitzgerald (90 catches/1,137 yards/6 TDs last year) will leapfrog Greg Jennings, Miles Austin and Dwayne Bowe the moment the Cardinals trade for either Kevin Kolb (Philly), Carson Palmer (Cincy) or Kyle Orton (Denver). Heck, even the signing of free agents Matt Hasselbeck and Alex Smith would represent a tangible upgrade over Arizona's John Skelton and Derek Anderson.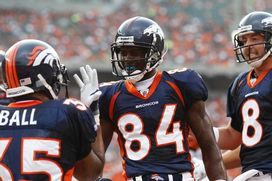 Is there any chance Lloyd duplicates last season's production?
**Buffalo's Steve Johnson could equal his impressive numbers from last year (82 catches/1,073 yards/10 TDs), but that's still not enough reason to slot him over Brandon Lloyd, DeSean Jackson, Vincent Jackson, Brandon Marshall or Sidney Rice. In fact, Lloyd, Marshall and probably Rice are better options in PPR leagues. Obviously, Johnson's high preseason standing is a byproduct of QB Ryan Fitzpatrick's fantasy ascension, but it's important to note the Bills might encounter as many as six games in inclement weather after Week 9.
**I have no argument with Reggie Wayne's low Round 2/high Round 3 preseason standing, despite his age (32) and modest TD rate last season (6). As long as he catches 100-plus balls this year -- a stratosphere he's reached three times since 2007 -- Wayne's a strong candidate for at least eight scores. And this comes on the assumption that Austin Collie will be healthy and productive all season, which is hardly written in stone.
**I'll be curious to see if Malcom Floyd jumps to Wes Welker's pre-draft level if he signs with New England in the Great Free Agent Frenzy of 2011. And should that happen, will Deion Branch (61 catches/818 yards/6 TDs) drop to a range of Round 9 or lower? After all, Brandon Tate did post two highly athletic touchdowns in last year's finale against Miami.
**I will not penali ze Andre Johnson for turning 30 this summer. He's still putting up Hall of Fame-type numbers ... and he's no worse than the No. 9 overall pick in standard-scoring drafts. He might even be No. 6 in PPRs. Sorry, Roddy.
Choose Your Quarterback
Here's a week-to-week breakdown of Joe Flacco vs. Matt Ryan ... in case you land both quarterbacks in the draft (Rounds 6/7) but have no idea which one to start on any given Sunday:
Week 1 -- Flacco (vs. Pittsburgh) over Ryan (@ Chicago)
Week 2 -- Ryan (vs. Philadelphia) over Flacco (@ Tennessee)
Week 3 -- Flacco (@ St. Louis) over Ryan (@ Tampa Bay)
Week 4 -- Ryan (@ Seattle) over Flacco (vs. N.Y. Jets)
Week 5 -- Ryan (vs. Green Bay) over Flacco (BYE)
Week 6 -- Flacco (vs. Houston) over Ryan (vs. Carolina)
Week 7 -- Flacco (@ Jacksonville) over Ryan (@ Detroit)
Week 8 -- Flacco (vs. Arizona) over Ryan (BYE)
Week 9 -- Ryan (@ Indianapolis) over Flacco (@ Pittsburgh)
Week 10 -- Flacco (@ Seattle) over Ryan (vs. New Orleans)
Week 11 -- Ryan (vs. Tennessee) over Flacco (vs. Cincinnati)
Week 12 -- Ryan (vs. Minnesota) over Flacco (vs. San Francisco)
Week 13 -- Ryan (@ Houston) over Flacco (@ Cleveland)
Week 14 -- Flacco (vs. Indianapolis) over Ryan (@ Carolina)
Week 15 -- Ryan (vs. Jacksonville) over Flacco (@ San Diego)
Week 16 -- Ryan (@ New Orleans) over Flacco (vs. Cleveland)
Week 17 -- Ryan (vs. Tampa Bay) over Flacco (@ Cincinnati)
Final Tally: On the strength of a favorable slate in November and December (read: indoor games), Ryan cruises to a 10-7 victory.
Target Practice
There is no more effective draft-prep starting point than investigating the number of times a tight end is thrown to -- or targets. Here's a list of the 22 studs to average at least 4 targets in 2010:
1. Jason Witten, Cowboys -- 128 targets
2. Chris Cooley, Redskins -- 126 targets
3. Brandon Pettigrew, Lions -- 111 targets
4. Tony Gonzalez, Falcons -- 109 targets
5. Ben Watson, Browns -- 102 targets
6. Dustin Keller, Jets -- 101
7. Kellen Winslow Jr., Buccaneers -- 98
8. Vernon Davis, 49ers -- 93
9. Jacob Tamme, Colts -- 93
10. Zach Miller, Free Agent -- 92
11. Marcedes Lewis, Jaguars -- 88
12. Jermaine Gresham, Bengals -- 83
13. Brent Celek, Eagles -- 80
14. Visanthe Shiancoe, Vikings -- 80
15. Tony Moeaki, Chiefs -- 73
16. Tony Scheffler, Lions -- 72
17. Kevin Boss, Giants -- 70
18. Greg Olsen, Bears -- 69
19. Owen Daniels, Texans -- 68
20. Heath Miller, Steelers -- 67
21. Daniel Fells, Rams -- 65
22. Antonio Gates, Chargers -- 65 (his 6.5 per-game average translated to 104 for the season)
Three Bold Week 1 Predictions For No Reason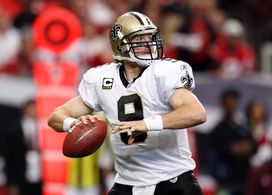 ICONWill Brees light up the Packers in Week 1?
1. Aaron Rodgers and Drew Brees will pass for 300 yards and/or three TDs in the opener. Nothing like starting this section with a layup. This matchup of the last two Super Bowl winners is a dream come true for the NFL, NBC and fantasy owners everywhere ... and it all starts with my No. 1 and No. 2-ranked QBs of 2011.
2. LeSean McCoy is a lock for 130 total yards and/or two TDs against St. Louis. It'd be easy to tab Arian Foster for fantasy greatness in Week 1 against the Colts ... but I like the challenge of saying McCoy will be that weekend's most dominant back, as the Rams devote their defensive energies to stopping Michael Vick, Jeremy Maclin and D-Jax.
3. I like Jason Witten's chances of 100-plus yards receiving against the Jets ... as long as he's not the sole occupant of Revis Island.
Practice Makes Perfect
Fantasy owners should start easing into the soon-to-be exhaustive process of mock drafting. Here are five of the best sites for round-the-clock mocking -- covering standard-scoring and keeper leagues. (ESPN.com, in my opinion, is the king of auction mocks.)
**ESPN Mock Draft Lobby
**Mock Draft Central *
**MyFantasyLeague.com
**CBS Sports Fantasy Lobby
**Fantasy Football Calculator
*The National Football Post has partnered with Mock Draft Central to bring our readers unlimited mock draft capabilities
I Cannot Leave Without Saying ...
... That I will watch every second of the NFL's New Rules Seminar -- tenatively set for Friday -- IF the NFL Network decides to air it for public consumption. That, in a nutshell, indicates how desperately I want the NFL back in my life. See ya Friday!
An award-winning fantasy writer with Sports Illustrated (2008-2010) before joining the National Football Post, Jay Clemons' Fantasy Philanthropist Blog can be found here every Monday, Wednesday and Friday. Clemons can be reached, day or night, via Twitter.