April 27, 2011 -
National Football Post
Three-round mock draft
With only one day before the start of the NFL Draft, the NFP is proud to unleash a three-round mock draft.
But wait, there's more! Check out the mock draft podcast above where Matt Bowen, Joe Fortenbaugh, Dave Miller and myself take on 8 NFL teams apiece and make all 32 first-round picks.
Podcast Spoiler Alert: Cam Newton slides.
Round One...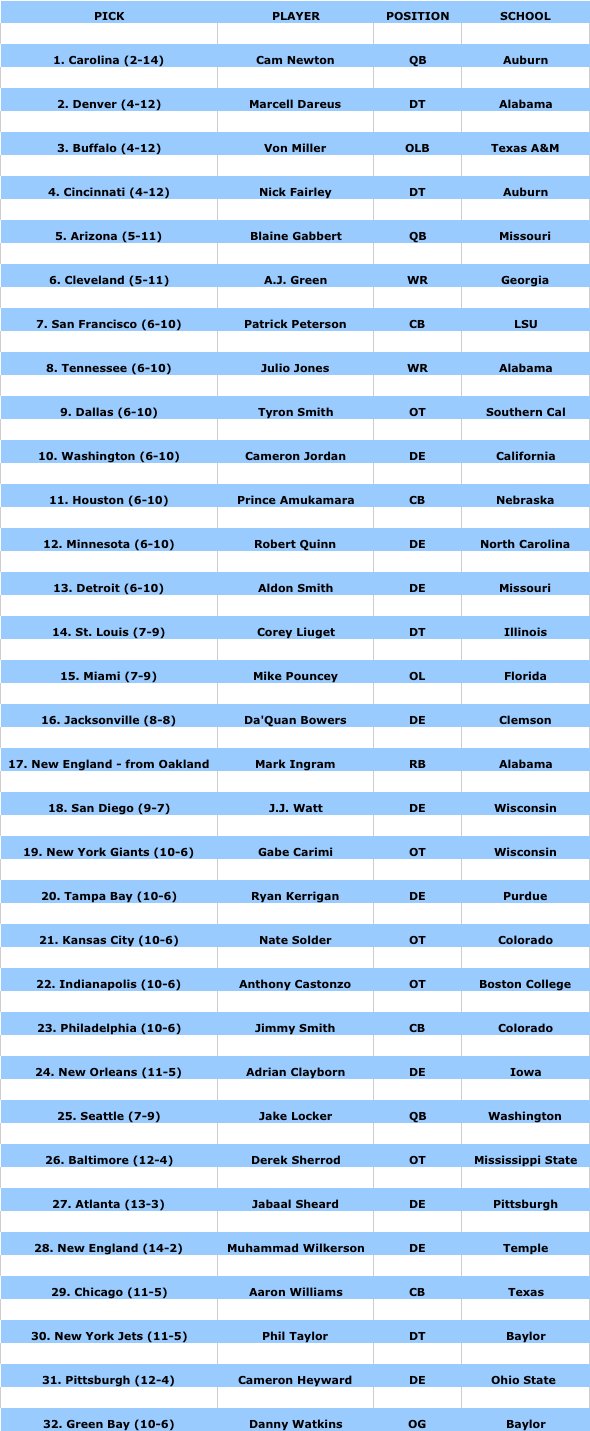 Round Two...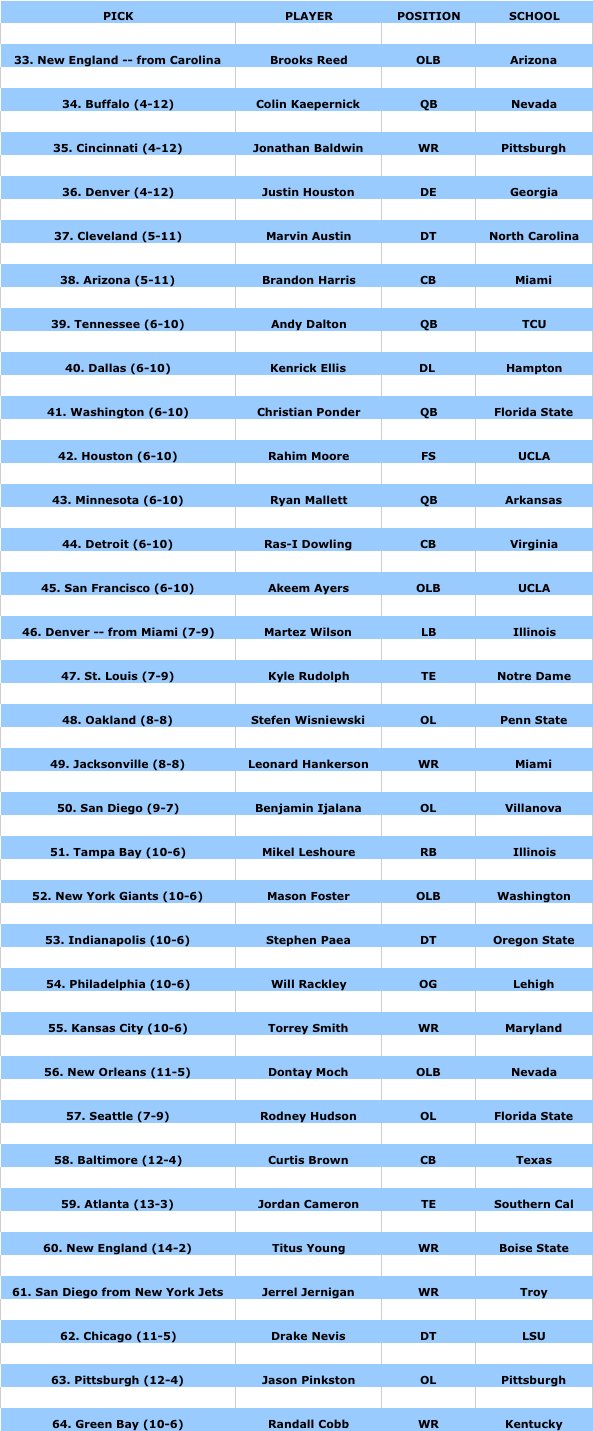 </p>
Round Three...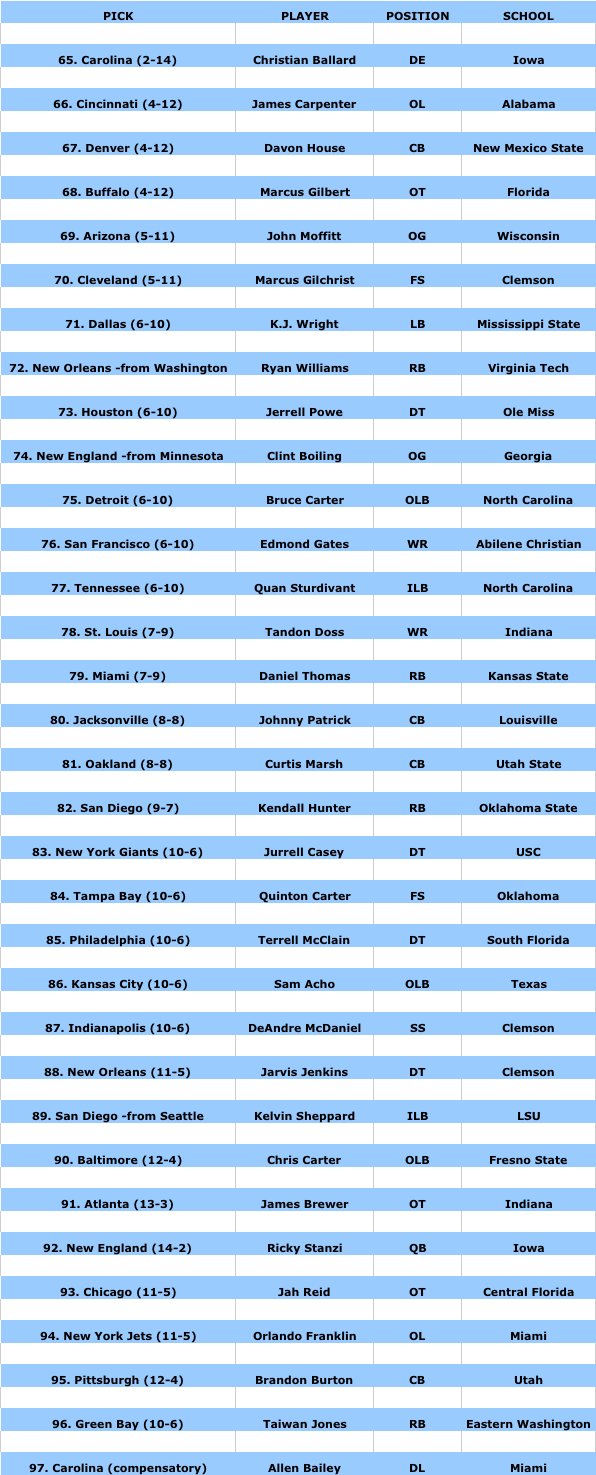 Follow me on twitter: @WesBunting