March 09, 2014 -
Dr. David Chao
Top 10 free agent medical issues for 2014
The NFL free agent season is upon us, as the three-day window for agents to negotiate with teams opened Saturday.
Players can have contact with and re-sign with their current club, but may not have direct contact with other clubs. This is significant because no visits or physical exams may occur until the start of the new league year. Players with injury or health issues will need to wait until March 11 at 4:00pm eastern to attempt to pass physicals.
The National Football Post has compiled its list of the top 50 free agents. Here, we will discuss the biggest injury issues for free agency.
At times during my 17 years as an NFL team physician, general managers would ask me to give a medical preview of free agents. Of course, I would perform a full physical prior to the signing of any contracts, but often they would want an early indication of medical status.
Below are medical assessments categorized into red, yellow and green light ratings. Red light indicates serious medical issues that would be cause to stop and reassess. These players don't necessarily fail, but certainly a long-term guaranteed contract is unlikely. Yellow light indicates slowing down and a definite need to place some importance on a physical prior to signing. Green light means a physical is still necessary, but likely perfunctory.
I have not examined any of the following players or seen their medical records. These evaluations are based on my knowledge as a practicing orthopedic surgeon/sports medicine specialist, experience as a head team physician and public reports. Like a traffic light, they are subject to change as more facts become known with a physical examination.
RED LIGHT ISSUES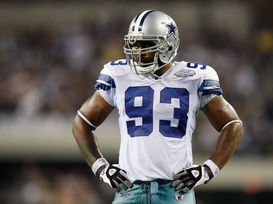 Spencer's knee and age will likely prevent a lucrative long-term deal.
1. Anthony Spencer, DE, Dallas Cowboys: Was placed on injured reserve early last season and underwent microfracture surgery for his left knee. This indicates significant down to bone articular cartilage loss. The procedure involves creating small holes in the bone to induce healing and scar cartilage formation. Even if the cartilage regrows, it is never as strong as the original. Microfracture surgery involves a minimum of six months recovery prior to running/jumping and impact activities.
Microfracture surgery is always a red flag. It indicates the presence of arthritis and that the end is near. Certainly the amount/location of cartilage damage and how well the scar cartilage regrows can delay that end.
Unfortunately for Spencer, I don't see a big money, long-term deal happening. Being 30-years-old doesn't help either. The best Spencer might hope for is a one year or non-guaranteed deal. Of course, if his physical looks good, that could change.
2. Henry Melton, DT, Chicago Bears: Tore his left knee ACL in Week 3. Melton is only five months from his reconstructive knee surgery and is likely not fully recovered yet. All ACL tears are not the same. The associated cartilage injury likely determines the ultimate outcome. This injury will likely affect his free agent value.
A full physical will be needed prior to determining Melton's status. If he is progressing well from ACL surgery and doesn't have associated damage, he could easily be upgraded. However, Melton's contract status definitely needs to wait until after a physical.
YELLOW LIGHT ISSUES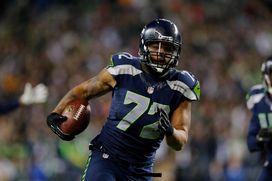 Bennett is one of the most highly-coveted 2014 free agent prospects.
3. Michael Bennett, DE, Seattle Seahawks: Exited the Week 4 Texans game on a stretcher, but was fortunate to have only suffered a neck muscle strain. Bennett returned to play the rest of the season and although his neck needs an examination, it is likely of little concern.
The bigger issue is a previously reported rotator cuff tear. Bennett apparently was signed to only a one-year deal in Seattle due to this injury sustained during the defensive end's Tampa Bay days.
The key here will be whether the tear is full or partial thickness. Full tears need surgery to prevent progression. Partial tears can linger and progress to full tears or heal and become asymptomatic.
Being that Bennett played a full season and hasn't undergone surgery, it is likely a partial thickness rotator cuff tear. In any case, it is something to pay attention to prior to signing.
4. Aqib Talib, CB, New England Patriots: Missed three games in 2013 with a hip injury and was knocked out of the AFC Championship game with a "non-structural" knee injury.
Patriots head coach Bill Belichick called the play on which Talib was injured one of the worst plays he's seen while involved with football. No penalty or fine was issued and the play was deemed legal.
The Patriots are known to be less than forthcoming in regards to injuries. Talib's hip injury should not be an issue, but a "non-structural" knee injury doesn't tell me much. As a former team physician, I would advise my team to be careful and to have a complete physical before signing.
5. Hakeem Nicks, WR, New York Giants: Has had a multitude of injuries, including previous surgery, to both his knee and foot. According to the NFL Network's Ian Rapoport, Nicks' drop in production over the last two seasons prompted letters written by his knee and ankle surgeons to support his healthy status.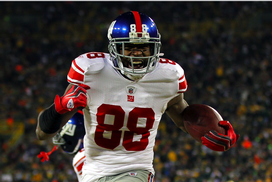 Nicks' production has fallen off drastically over the last two years.
Due to federal patient privacy (HIPAA) laws, a doctor may only provide information with the consent of the patient. Therefore, these types of letters are universally positive since the player and agent would not authorize a negative report. That is why I don't put much stock in these letters.
In any case, I am not as worried about Nicks' knee or ankle, as last season's main issue was abdomen/groin related. This creates worry of a sports hernia/athletic pubalgia injury. Nicks may have played in all but one game, but the wide receiver had a subpar year.
Nicks should get a full evaluation of his knee, ankle and pelvis. He may turn out to be fine, but abdomen/groin issues can linger and lead to surgical intervention.
6. Brandon Spikes, LB, New England Patriots: Played all 16 regular season games, but was placed on injured reserve for a chronic knee injury. It is certainly unusual to play the entire regular season, finish the final game and then land on IR prior to the playoffs.
There may have been confounding factors (reports of being late to a meeting) that led to this unusual circumstance. Per the "Belic hick Way," little is known about Spikes' recurring knee injury.
There is enough here to warrant a close look at Spikes' knee prior to signing him as a free agent.
7. Johnny Jolly, DL, Green Bay Packers: Suffered a C5-6 herniated disc and had cervical fusion surgery on January 10. Typically, single level cervical fusions are cleared for football. Every year there are usually more than a dozen NFL players with cervical fusions on active rosters. C5-6 is the most common level.
Unfortunately, the injury occurred late in the season, meaning Jolly is only two months removed from surgery. The bone fusion will take 3-4 months to heal. Jolly likely won't be healed for another month or two, but in the end, his neck surgery shouldn't be a big deal. It's likely that he will soon be converted to a green light.
GREEN LIGHT ISSUES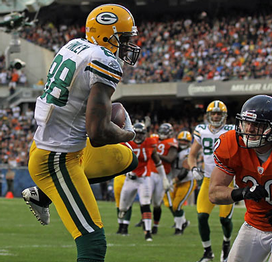 Finley should be good to go for the 2014 season.
8. Jermichael Finley, TE, Green Bay Packers: Suffered a scary neck injury that temporarily left the tight end unable to move. Neck injuries and paralysis are serious matters, but I expect Finley to recover and be cleared by the time free agency officially starts on Tuesday.
The most important part of his recovery has already happened. Nerve and spinal cord recovery either happens quickly, within the first 24 hours, or not at all. Fortunately, Finley has recovered well from his spinal cord contusion. He had C3-4 fusion surgery on November 14 in order to protect his spinal cord from further injury risk of football. If Finley chose to retire, he would not have needed that surgery.
Cervical spine fusion typically takes 3-4 months for the bones to solidly heal together. Finley is now approaching the four-month mark. Despite the higher level (C3-4) of fusion, due to his excellent spinal cord recovery, I expect there to be an announcement of medical clearance any day now. Of course, this green light needs confirmation with a physical.
9. Branden Albert, OT, Kansas City Chiefs: Suffered a Week 13 cart-off injury to his left knee. The injury was a non-contact hyperextension that likely resulted in a bone bruise, but no surgery was required. Albert did return for the Chiefs' postseason loss at Indianapolis.
Of course, any team that signs the offensive tackle will perform a full physical, but I don't believe Albert's left knee will be a big issue. If he does have an issue, it would be more likely due to his on-and-off back problems.
10. Jared Veldheer, OT, Oakland Raiders: Suffered a preseason partial triceps tear, but recovered well enough to be activated off short term injured reserve in Week 13 in order to play in the final five games of the season.
The triceps muscle functions to extend the elbow and is an important injury for an offensive lineman trying to hold off pass rushers. However, once a triceps tear heals, there is typically little chance of re-injury. If it recurred, it would more likely be the triceps on the other side.
In summary, all players will undergo physicals before their new deals are finalized. This is the time of year when all team physicians are on standby awaiting notification of who may arrive for a free agent physical on March 11 at 4:01pm eastern time.
Follow David on Twitter: @profootballdoc
Dr. David Chao is a former NFL head team physician with 17 years of sideline, locker and training room experience. He currently has a successful orthopedic/sports medicine practice in San Diego.