February 10, 2012 -
National Football Post
What are the deepest positions in the NFL draft?
Ranking the top five deepest positions in the 2012 NFL Draft…
5. Wide Receiver
The wide out position isn't nearly as talented at the top end as in past years with potential blue chip prospects early. However, Oklahoma State WR Justin Blackmon offers teams a potential top-ten prospect. Then there is a nice mix of receivers in the mid-first/third round range with either elite speed, a massive frame or natural route runner ability. The lack of big time size/speed prospects hurts the class somewhat as a whole, but there are still a number of second/third round options that offer the upside to mature into effective starting NFL wide outs.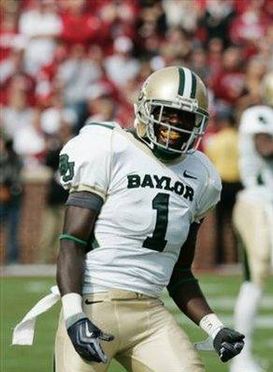 ICONWright is one of those speedsters who can make plays vertically.
Justin Blackmon: Oklahoma State (6-1, 215)
Kendall Wright: Baylor (5-10, 190)
Michael Floyd: Notre Dame (6-3, 224)
Mohamed Sanu: Rutgers (6-2, 215)
Joe Adams: Arkansas (5-11, 190)
Jarius Wright: Arkansas (5-10, 180)
Alshon Jeffery: South Carolina (6-4, 229)
Marvin Jones: California (6-3, 202)
Rueben Randle: Louisiana State (6-4, 208)
Stephen Hill: Georgia Tech (6-5, 205)
Nick Toon: Wisconsin (6-3, 220)
Devon Wylie: Fresno State (5-9, 185)
Chris Givens: Wake Forest (6-0, 195)
Brian Quick: Appalachian State (6-3, 215)
4. Quarterback
Not only does the quarterback class feature a pair of potential blue-chip guys at the top end of the draft in Stanford's Andrew Luck and Baylor's Robert Griffin III. But there's also a number of late first/second round wild cards who have the skill set to mature into potential starters as well, giving teams a number of opportunities to find their potential future franchise signal caller in the top-100 picks.
Andrew Luck: Stanford (6-4, 235)
Robert Griffin III: Baylor (6-2, 220)
Ryan Tannehill: Texas A&M (6-4, 222)
Brandon Weeden: Oklahoma State (6-4, 218)
Nick Foles: Arizona (6-5, 240)
Brock Osweiler: Arizona State (6-8, 240)
Kirk Cousins: Michigan State (6-3, 205)
3. Running Back
The running back crop looked a bit weak during the regular season. However, it's seen a major upgrade ever since the onslaught of junior backs decided to declare early and add some top end talent to the class. Alabama's Trent Richardson is far and away the cream of the crop. But there is the potential to see a number of second round picks emerge into starters over the next couple years as well.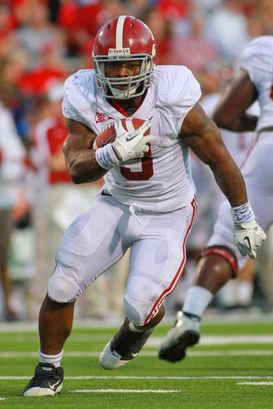 ICONRichardson instantly improved the running back class.
Trent Richardson: Alabama (5-11, 224)
David Wilson: Virginia Tech (5-10, 205)
Lamar Miller: Miami (5-11, 212)
Doug Martin: Boise State (5-9, 215)
Robert Turbin: Utah State (5-10, 216)
Chris Polk: Washington (5-11, 222)
Isaiah Pead: Cincinnati (5-11, 200)
Bernard Pierce: Temple (6-0, 218)
2. Offensive Guard
From top to bottom this might be the most impressive offensive guard class I've seen since I've been doing this. There is a pair of potential first round picks in Stanford's David DeCastro and Georgia's Cordy Glenn, with a number of potential second/third round options who have the ability to come in and play at a high level early in their NFL career.
David DeCastro: Stanford (6-5, 310)
Cordy Glenn: Georgia (6-5, 348)
Brandon Washington: Miami (6-4, 320)
Amini Silatolu: Midwestern State (6-3, 324)
Brandon Brooks: Miami (Ohio) (6-5, 343)
Kelechi Osemele: Iowa State (6-6, 347)
Kevin Zeitler: Wisconsin (6-4, 315)
Lucas Nix: Pittsburgh (6-6, 310)
Jeff Allen: Illinois (6-5, 315)
Senio Kelemete: Washington (6-4, 301)
1. Cornerback
With the number of early entries declaring at the cornerback position, it allowed some of the top ranked senior corners to slide down boards a bit and create not only a very solid class toward the top end of round one, but improved the overall depth throughout rounds two/four. Therefore, you can now find solid corners capable of playing in both man and zone concepts throughout the top-100 picks.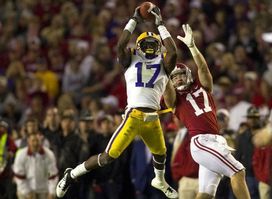 ICONThere isn't much Claiborne can't do.
Morris Claiborne: Louisiana State (6-0, 185)
Dre Kirkpatrick: Alabama (6-3, 192)
Janoris Jenkins: North Alabama (5-10, 182)
Brandon Boykin: Georgia (5-10, 183)
Jamell Fleming: Oklahoma (5-11, 191)
Chase Minnifield; Virginia (6-0, 185)
Casey Hayward: Vanderbilt (5-11, 188)
Josh Norman: Coastal Carolina (6-0, 190)
Alfonzo Dennard: Nebraska (5-10, 205)
Stephon Gilmore: South Carolina (6-1, 193)
Trumaine Johnson: Montana (6-2, 204)
Coryell Judie: Texas A&M (5-11, 190)
Asa Jackson: California Poly (5-10, 188)
Jayron Hosley: Virginia Tech (5-10, 171)
Leonard Johnson: Iowa State (5-10 202)
Follow me on twitter: @WesBunting
Check out the NFP Draft page here...