September 15, 2010 -
Dan Pompei
Lockout could lead to free-agent frenzy
Before the tsunami hit Thailand in 2004, elephants sensed a storm was coming and ran for higher ground.
In the NFL right now, the elephants are running for higher ground. NFL teams know a labor storm is coming, and the smart ones are preparing for it.
A lot of NFL teams believe a lockout is inevitable. The line of thinking is that a lockout will probably last until early September before a settlement is reached.
What happens next? Teams will have maybe two weeks to get ready for a season — a two-week training camp. And free agency also will begin when the settlement is reached.
So it won't be free agency so much as a free-for-all, with teams trying to fill out their starting lineups and rosters while preparing for their first game in a matter of days. What's more, it could be a huge free-agent class, depending on how the collective bargaining agreement shakes out and how free agents are defined. It's very possible unrestricted free agency will begin for players after four seasons.
Some teams will decide to just stay out of the free agent game. They will figure it won't be productive to bring in players who can't possibly learn their offensive or defensive systems in such a short time.
But other teams, sensing there could be bargains to be had and thinking more long term than short term, might play the free agency game hard. In fact, some teams have told the National Football Post they already have begun preparing for a quick free-agent strike. If free agents are devalued because of the unusual nature of free agency in 2011, smart teams will find a way to capitalize. Poaching players from rivals could be most beneficial, because even if those players can't integrate a new system quickly, their departures could weaken the enemy.
What this could lead to is an unprecedented amount of tampering prior to the start of free agency. With so much time on their hands and so little to do, NFL negotiators are sure to be kicking many tires during the lockout.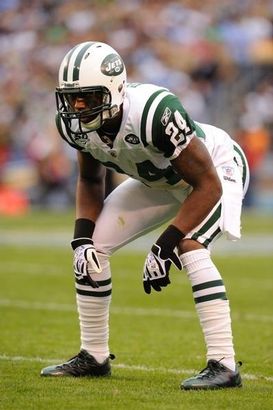 ICONSigning Darrelle Revis to a long-term deal now means the Jets won't have to worry about more contract headaches with the star cornerback next year.
One of the ways teams are preparing for this scenario is by trying to sign their own potential free agents to contract extensions. We have seen a rash of extensions in recent weeks. Among the players who have re-upped with their own teams are Tom Brady, Vernon Davis, Miles Austin, Darrelle Revis, Uche Nwaneri, Darnell Dockett, Charles Woodson and Nick Mangold. And more are believed to be coming soon.
This is an opportune time for extensions for other reasons, too.
"Last year was a down year in free agency, so teams have the cash," one NFC general manager said.
"Some players are motivated to sign an extension now because of the lockout," said an AFC general manager. "They want money now so they can have security."
Because 2010 is an uncapped year, teams can front load contracts like the Cowboys did with Austin's deal.
The only downside for doing extensions now is teams are not aware of what the cap might be. The early word circulating among teams is it could go down from $123 million to $115 million. If that's the case, some of these extensions might be problematic.
But most of the elephants aren't thinking about that now.