January 13, 2013 -
Dan Pompei
NFP Sunday Blitz
The Patriots, Broncos, Falcons, and Ravens all were alive in the divisional playoff round.
Dave Caldwell is the new general manager of the Jaguars.
Dave Gettleman is the new general manager of the Panthers.
Michael Lombardi soon may be named to a powerful front office position in Cleveland.
Eric DeCosta remained the most sought after general manager candidate this offseason.
Nick Saban just won a national championship for Alabama, his third in four seasons.
The common link? There is an element of the Bill Belichick personnel system used by all of the above. Much has been said about how Belichick's coaching tree has withered. But his methods of player evaluation have taken root at the highest levels of football.
Among the offshoots of his system are Ravens general manager Ozzie Newsome, Falcons general manager Thomas Dimitroff, Rams general manager Les Snead, Bears general manager Phil Emery and Broncos player personnel director Matt Russell and new Falcons player personnel director Lionel Vital.
Belichick once told me the system he installed in Cleveland had its roots in New England under Chuck Fairbanks in the 1970s. Among the players Fairbanks chose using the system were John Hannah, Mike Haynes, Sam Cunningham, Russ Francis and Raymond Clayborn.
When Tom Boisture left the Patriots to go to the Giants in 1980 as personnel director, he brought the system with him. Among those who learned it from him were Belichick, Bill Parcells, George Young and Ernie Accorsi. Belichick modified it a bit in Cleveland, as have others as the game has changed and specific systems have called for different requirements. But the crux of it remains.
Early on, the system was based more on measurables than it is today.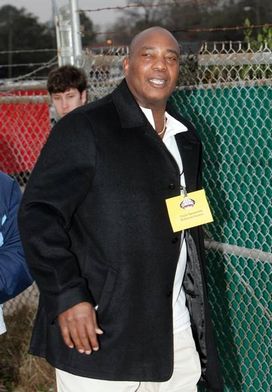 ICONRavens GM Ozzie Newsome is one of the best drafters in the league.
The same height-weight-speed chart that hangs in the Patriots' draft room can be found in the Ravens' draft room, and many other draft rooms, and even in the football offices at Alabama. "In Cleveland we were a height-weight-speed team," Newsome told me. "But it's evolved. We are still evaluating players the same way we did back then though."
Now, you will see more players come from this system like 5-8 Ray Rice and 6-1 Jerod Mayo who are off the chart in terms of measurables.
"The system is based on measurables, but at the same time it gives scouts an opportunity to grade the player as a player," Belichick once told me. "So even though he might not quite fit the measurable, he isn't prevented from getting a high grade."
Each player is graded with a number, and he also could be given a letter that is an alert to circumstances such as medical concerns, off the field issues or lack of height or speed.
Ultimately, the challenge is to look past the numbers without neglecting them. "Even though we gather a lot of information, the tape makes our decisions," Newsome said.
The system is not foolproof. Belichick disciple Scott Pioli recently was dismissed after four disappointing seasons with the Chiefs. "The process works, but you have to stay true to it," Newsome said. "No one, not even Bill, can get bigger than the process."
Belichick's evaluation system has stood the test of time, and remains the system that is most respected in the NFL.
Things I Didn't Used To Know
*Some in the NFL community are predicting the draft stock of West Virginia quarterback Geno Smith will drop between now and April as teams learn more and more about how Smith is wired. Smith has the physical ability to be a first round pick, but NFL teams are wondering if he has the complete package. "He needs to have a strong interview," one front office man said. "And I don't think he will."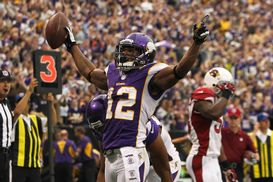 US PRESSWIREPercy Harvin should be scoring more touchdowns for the Vikings next year.
*Percy Harvin has not fallen out of favor in Minnesota, despite the perception. In fact, Vikings coaches say good things about Harvin, who is close with receivers guru George Stewart. Like a lot of elite receivers, Harvin wants the football. But the Vikings can live with that. Harvin is the hardest worker in practice. He doesn't get in trouble off the field. He is bright. And he is popular in the locker room. The only issues he has are being too competitive or too passionate, so he can be a little high maintenance at times.
*Jay Gruden could emerge for the Chargers head coaching job. Why is that? New general manager Tom Telesco is said to hold Gruden in high regard. Telesco got to know about Gruden last year when Gruden was a candidate for the Colts head coaching job. The Colts, remember, offered Gruden the job that went to Chuck Pagano, and Gruden said no thanks.
My Sunday Best: Undrafted Running Backs
Here is an oddity in the divisional playoff round—eight of the running backs playing this weekend in football's final eight were undrafted. They are Lance Ball of the Broncos, Brandon Bolden of the Patriots, Arian Foster of the Texans, Ryan Grant of the Packers, Jewel Hampton of the 49ers, DuJuan Harris of the Packers, Antoine Smith of the Falcons and Danny Woodhead of the Patriots. What does this tell us? You can find running backs who can play in a lot of places. In fact, there is a rich history of great undrafted running backs, going back to hall of famers Bronko Nagurski, Clarke Hinkle, Joe Perry and Marion Motley. With that in mind, here are my Sunday best undrafted free agent running backs of the modern era.
1. Priest Holmes. The only undrafted back in history with more rushing yards than Holmes' 8,172 is Perry. Holmes also was an outstanding receiver out of the backfield with 2,962 receiving yards. He likely will be in the discussion for a spot in the hall of fame at some point.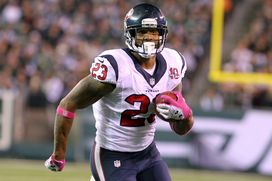 US PRESSWIREArian Foster is one of many excellent runners who was not drafted.
2. Arian Foster. Four years into his NFL career, Foster already has had three 1,000 yard seasons. He should have many more. His average of 88.6 yards per game is tops among all undrafted runners.
3. Willie Parker. He lasted only six seasons but he made two Pro Bowls and averaged 4.3 yards per carry for the Steelers.
4. Cookie Gilchrist. He put up some impressive numbers, and likely would have put up much more impressive numbers if he didn't spend the first six years of his career in the Canadian League.
5. Fred Jackson. Marv Levy struck gold with Jackson, who has developed into an all-around running back who has averaged 4.5 yards per carry over his career. If he could have stayed healthy these last two seasons, he could have really helped the Bills.
6. Ryan Grant. He started out like gangbusters in his first three NFL seasons for the Pack but has dropped off since then. Over his career, he has averaged 73 combined rushing and receiving yards per game.
7. Paul Lowe. The old Charger had had a couple of 1,000 yard rushing seasons and averaged 4.9 yards per carry.
8. BenJarvus Green-Ellis. In five years, he has scored 35 touchdowns and averaged four yards per carry for the Patriots and Bengals. He has rushed for 1,000 yards twice.
One Man Yelp: The Good Son
I stil l can remember the sun beating down on me, the sweat soaking through my shirt as I sat ringside in Mollenkopf Stadium in Warren, Ohio, in July of 1982. Sylvester Stallone was two rows away. Smaller than he looks in the movies, I thought.
We both were there to watch Ray "Boom Boom" Mancini defend his WBA lightweight title against former champion Ernesto Espana. Boom Boom had just won the title seven months earlier, and this was his heroic ring return to his home area. The night before, there was quite a reception at a Youngstown watering hole. There, my traveling partners and I, George Randazzo and the late Sam Bruno, met Mancini's father, the original Boom Boom, Lenny Mancini.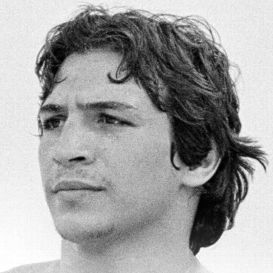 The Good Son: Ray "Boom Boom" Mancini.
So I've always been interested in the fascinating career and life of Ray Mancini, the hard-nosed, working class hero. His story is so good it reads like fiction. And Mark Kriegel did a masterful job of researching it, reporting it and crafting it in The Good Son: The Life of Ray "Boom Boom" Mancini. This is one of the best books I have read in a long time. The book was so well done that I'm envious I didn't do it, though I wouldn't pretend I could have done it wonderfully. It's clear Ray and his family were painfully honest in interviews with the author about highly personal details of their lives.
It's not just a boxing book. It's a book about America, about life, death and the struggles we all face. It's a generational tale, stretching from Lenny's parents to Ray's kids.
Lenny could have been the subject of a book by himself. The Brooklyn Eagle called him "The Purple-Hearted Mancini." And he was known for never taking a backwards step in the ring. When Ray was eight, he would not go to sleep until he heard his father come home from the bars in the middle of the night. And if he did not come home, Ray would call around to find him. And he would sometimes hop on his bike, find him and go drag him home. The media was enthralled with how Ray, after becoming a champion, would kiss his father on the lips. "My dad used to tell me, 'You're not a man if you can't kiss your father on the mouth,'" Ray said.
When he was 15, he wrote his father a poem for Father's Day. It concludes: "I want to be his model, and live with his great name; for I am this man's son, and I'll never bear shame."
When Ray finally did what Lenny never could and won the championship belt by beating Arturo Frias, he said, "I have finally served my one purpose in life."
A lot of the book is about Mancini's fateful meeting with South Korean Duk Koo Kim. Of course, Kim died of brain trauma after the fight, and Kriegel explains how the death impacted Kim's family and Mancini's life and career. Nothing ever was the same after that fight. "I fought for the love of the game," Ray said. "I fought to win the world title for my father. I fought for righteous reasons. But after the Kim fight, there was nothing righteous about it anymore."
I've been reading this book since October, a little at a time. I guess I didn't want it to end.
In my attic in an old suitcase that my dear mother saved until her death in 1996, there is a picture of me and Boom Boom. One of these days, I really should go look for it.
Hot Reads
*Chip Kelly just became the NFL's hottest coaching candidate for 2014. Along with Jon Gruden, Nick Saban and anyone else who turned down the NFL.
*The Browns went from trying to make the biggest splash possible to making the smallest ripple possible. Sometimes the smallest ripple isn't such a bad thing.
*Picking five out of these 15 won't be easy.
*No truth to the rumor that Dave Caldwell nearly became the first general manager ever fired after his introductory press conference.
Dan Pompei covers pro football for the Chicago Tribune at chicagotribune.com. Follow him on Twitter @danpompei.