July 10, 2011 -
Barry Dorey
NFP Sunday Blitz
Offensive and defensive coordinators get the glory and the blame. Line coaches on both sides of the ball can be difference makers. Special teams coaches usually touch more areas of their teams than any other assistant.
But in many cases, the most valuable assistant coach on a staff is the assistant head coach. Not every team has one. By my count there are 21 in the league now.
There is Paul Alexander with the Bengals, Todd Bowles with the Dolphins, Tom Cable with the Seahawks, Bill Callahan with the Jets, Maurice Carthon with the Chiefs, Russ Grimm with the Cardinals, Bill Kollar with the Texans, Rod Marinelli with the Bears, David McGinnis with the Titans, John Mitchell with the Steelers, Marty Mornhinweg with the Eagles, Winston Moss with the Packers, Jimmy Robinson with the Cowboys, Jerry Rosburg with the Ravens, Dante Scarnecchia with the Patriots, Brad Seely with the 49ers, Mike Singletary with the Vikings, Bobby Turner with the Redskins, Joe Vitt with the Saints, Steve Wilks with the Chargers and Dave Wannstedt with the Bills.
Not all of them are true assistant head coaches. Some are glorified position coaches who have the title only because their teams had to offer it to them as inducements. And the role of each one is a little different based on individual circumstances and relationships. But most of them have responsibilities beyond the responsibilities of most assistants.
In addition to the aforementioned 19, there are other coaches who don't have the title of assistant head coach who serve as de facto assistant head coaches.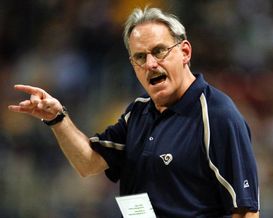 Saints assistant head coach Joe Vitt is Sean Payton's right-hand man.
"In my case, I truly have one who is a consigliere, someone I trust to tell me something I may not want to hear," Saints coach Sean Payton said of Vitt. "If you were to define what I see as an assistant head coach, it would be exactly Joe Vitt. He has experience. This is his 33rd year in the league. He's been a head coach before (interim coach of the Rams in 2005). He's been with five other teams. He's been with winning teams that were functional. He's been with losing teams that were dysfunctional. He's the most important member of our staff."
If used properly, the right assistant head coach with the right team can be a tremendous asset. Moss, for instance, handles some of the administrative duties for Mike McCarthy in Green Bay and also serves as a sort of sergeant of arms for the defending champions.
Payton told me he often leans on Vitt to address the team the night before a game. On flights back from road games, Vitt and Payton sit together, discussing what what went wrong, what went right and what lies ahead. Payton finds Vitt to be the perfect go-between. "As an assistant you are very much attuned to x, y and z," he said. "As a head coach, you can sometimes lose track of that because how your job changes. He has a great handle on that. He can put out fires before they start."
When Payton took over the Saints as a first-time head coach at the age of 42 in 2006, he needed someone like Vitt. Really, every coach, regardless of his experience level, needs someone he trusts to bounce ideas off.
"The first thing that comes to my mind about an assistant head coach is having a guy that you trust their opinion," said Wannstedt, who served as Jimmy Johnson's assistant head coach in Dallas and Miami and now is filling a similar role for Chan Gailey in Buffalo. "He may not tell you everything you want to hear. Ideally, he's someone who has been there, done that, who you can use as a sounding board. The role encompasses everything from trying to help the defense, to the draft, to personnel, to dealing with the personalities of coaches and what's going on in the offseason. It's as much as the head coach wants to make it. But there has to be trust and experience. If you're the type of guy who says, 'I'm going to do it my way, I don't care what anyone thinks,' then don't have one. Don't waste your time."
Wannstedt is one of seven current assistant head coaches who have experience as NFL head coaches. The others are Cable, Callahan, McGinnis, Mornhinweg, Singletary and Vitt. They have ideal qualifications to be assistant head coaches. "Chances are if our staff is gathered around, listening to a story, it's Joe Vitt who's telling it because of his experience," Payton said. "The experience and insight he has for me is invaluable."
Other assistant head coaches offer their teams the cachet of being known winners. Grimm has four Super Bowl rings in his possession. Singletary is a Hall of Famer who was in the middle of one of the greatest defenses in NFL history. Seely was part of the Belichick dynasty in New England.
Wannstedt sees his role in simple terms. "Anything I can do to help Chan and this organization, I want to do it," he said.
Given his experience, that covers a lot of ground.
Things I Didn't Used To Know
*The Patriots believe their locker room will help Ryan Mallett be all he can be. Patriots coach Bill Belichick knows Tom Brady will show Mallett the right way to do things. Leadership from Brady and other veterans such as Jerod Mayo, Kevin Faulk, Patrick Chung and Devin McCourty will provide Mallett with a blueprint of how to be a pro. Of course, that doesn't mean Mallett will pay attention and follow the leader. If he doesn't, however, it's likely Mallett won't be in New England long. Kevin O'Connell, the Patriots' last third round quarterback, is one player who didn't take much from Brady. It showed when he was cut after one season with the team. Undrafted free agent Brian Hoyer, on the other hand, has followed Brady around like a duckling follows a mother duck. He subsequently has lasted two seasons as a backup.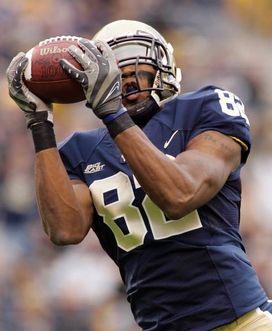 ICONAmong Jonathan Baldwin's talents is the ability to make the spectacular grab.
*Jonathan Baldwin probably isn't the anti-Christ he has been made out to be. There is no question the Chiefs' first round pick may be a little difficult to handle at times, but that makes him similar to about 90 percent of the wide receivers in the league he is joining. The people at Pitt will tell you they never had any major problems with Baldwin. And most of them agree with his complaints that he didn't get the ball enough and he was misused. They say he's a tremendously hard worker and has exceptional talent. In fact, Baldwin usually was the first one in the weight room and the last to leave.
*One of the ways NFL teams are getting around the communication barriers between coaches and players during the lockout is by having representatives send and receive messages through players' parents or other close personal associates. It may not be high level communication, but it is a way for teams to offer encouragement, support and direction during the lockout.
*The 49ers believe Mike Iupati can be a great player in the NFL. And it could happen this year. The 2010 first round pick has all the tools to dominate, and only lacks experience. San Francisco coaches believe he will improve as he gets a better feel for the blockers around him and becomes comfortable in their new scheme.
My Sunday Best: Top 10 Players
Last week, NFL Network's The Top 100 Players of 2011 revealed its top 10 as voted by NFL players. They were 1. Tom B rady; 2. Peyton Manning; 3. Adrian Peterson; 4. Ray Lewis; 5. Ed Reed; 6. Troy Polamalu; 7. Andre Johnson; 8. Darrelle Revis; 9. Drew Brees; and 10. Julius Peppers. The voting process clearly was flawed, and there were some glaring omissions, but the naming each of these players as among the best wasn't far off the mark. It's hard to argue that any of them don't belong in the top 25.
My top 10 differs a little though. Here are my best 10 players in the NFL.
1. Manning. It's tough to pick between Manning and Brady, and you really aren't wrong picking either. I have Manning first mostly because he is asked to do more than Brady, and he has not had the benefit of being coached by Bill Belichick. The Patriots won without Brady in 2008. The Colts would stand no chance of winning without Manning.
2. Brady. He is aging quite gracefully and playing some of the best football of his career.
3. Aaron Rodgers. Assuming he keeps playing the way he played last year, he is the heir to the Manning/Brady throne as the best quarterback in the NFL. Rodgers even does something neither Manning nor Brady does – threatens defenses with his feet.
4. Brees. He is the best free agent signing since Reggie White.
5. Peterson. No running back in the league sets a tone for his team quite like Peterson.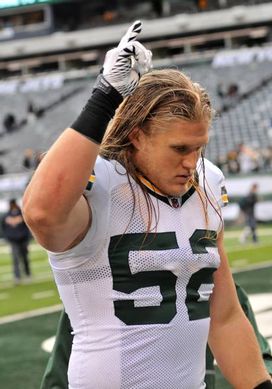 He may not be No. 1 on the list of best players, but Clay Matthews shouldn't be far from the top.
6. Clay Matthews. In two years in the league, he has been to two Pro Bowls, been voted NFC defensive player of the year and won a Super Bowl. How he was voted No. 19 by NFL players polled for the show is a mystery.
7. Reed. He is considerably better than any defensive player in the league at making plays on the football.
8. Philip Rivers. He came in at No. 26 in the player vote, but Rivers is way better than that. His career passer rating of 97.2 is second highest in NFL history.
9. Revis. Shut-down corners like Revis are a rarity in the NFL.
10. Chris Johnson. Tough decision for me between Johnson and Haloti Ngata. Johnson gets the nod because of his ability to change games with big plays out of the backfield.
One Man Yelp: Maui
I've always had a fantasy about being a travel writer. So allow me to indulge that fantasy and tell you about a recent trip.
There are a lot of places I have not been, but I have been to quite a few. And I've yet to find a vacation destination I enjoy as much as Maui. During my recent stay, my sixth, breezes were balmy, the water was warm and the colors were dazzling. I saw five rainbows, including two double rainbows and one that stretched from horizon to horizon.
The hospitality in Hawaii always has been wonderful, as locals spread what they call "the Aloha spirit." Being able to enjoy a tropical location on good old American soil is comforting. The views driving in on the Honoapiilani Highway (Rt. 30) are spectacular.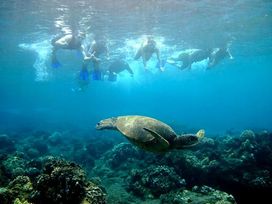 The defenders will never catch this guy.
The great outdoors is especially great here, from the tip of Mt. Haleakala to the depths of the Pacific. And on the subject of the water, I especially enjoyed beach time, kayaking, sailing, snorkeling at Molokini (a partially submerged volcanic crater) and several other spots. We saw three green sea turtles, magnificent animals, and hundreds of fish, inverts and corals that would look pretty good in my reef tank.
The Maui Ocean Center, stocked exclusively with indigenous sea life, is a must visit. Their tank water is pumped in from the Pacific in underground tubes.
There is plenty to do outside of the water. For me, there was a daily sunrise run on a hilly coastal trail and beach, horseback riding, hiking the Mahana Ridge Trail at an elevation of 1,682 feet, bocce ball and tennis. Snacking on a Maui Gold pineapple helps get you through the afternoon.
Towards the end of most days, there was a little shopping in Lahina, a former whaling town, or in Kaanapali, Kapalua or Wailea. There was live music. A Mai Tai or two. And some outstanding food, especially at Longhi's, which has to be one of the world's finest restaurants. Fresh fish every night. Mahimahi, Ahi, Hapu'upu'u, Oo'koo and more.
The only reason not to go to Maui is the price, which can be prohibitive. For me, at least, it was well worth it.
Hot Reads
*With all due respect to Pat Tillman's courageous contributions to our country, he is not a pro football hall of famer. By definition, a hall of famer is a player who stands out on the field of play – not on the field of battle or in any other field. It should be noted, however, that Tillman is honored in Canton. As part of the hall's Football & America exhibit at the hall, Tillman and other veterans are remembered and celebrated.
*Nice move by the Bucs to promote Dennis Hickey to director of personnel. He has proven over a long period of time to be a fine evaluator, and the Bucs needed more muscle in their front office.
*John Mackey made the NFL a better league, both with his play and his off-field leadership. The former Colts tight end, who passed away last week, helped re-define his position and was a great advocate for player rights.
*When I think about retiring Kerry Collins, I think about his overcoming alcoholism and about his contributions to New York after 9/11. Those are a couple of nice things to be remembered for.
Dan Pompei covers pro football for the Chicago Tribune at chicagotribune.com. Follow him at danpompei@twitter