July 21, 2010 -
Dan Pompei
Payton's Saints hope a recharge leads to a repeat
One of the first lessons I learned in the NFL is that it's about twice as difficult for a team to repeat as champion as it was to win the first.
When the Chicago Bears were crowned kings of the world after the 1985 season, they were set up to string a few championships together. If ever there appeared to be a budding dynasty, this was it.
But nothing was ever the same for that team after 1985. It began shortly after the Super Bowl, when Buddy Ryan flew to Philadelphia to become head coach of the Eagles. I sat on the plane a few rows behind him, never realizing it was the beginning of the end for the Bears.
In 1986, Jim McMahon played in only six games and missed the playoffs. There was a rift in the front office about whether or not the team should sign Doug Flutie. The Bears did, and then there was a rift in the locker room about the quarterback.
Infighting went beyond the quarterback situation. They quarreled about who should be paid the most, about who was and was not committed to the team, about coaches' calls, about endorsement opportunities. It really was a case study on how success can corrupt.
In the first round of the playoffs, the Bears went down in spectacular fashion. The next year, the strike came. Among the players the team brought in to replace the strikers was a quarterback from Eastern Illinois named Sean Payton.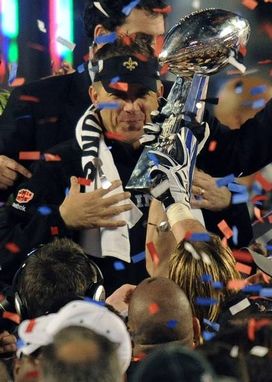 ICONSean Payton knows he has a tough coaching job in getting the Saints back to the Super Bowl.
And now Payton, as head coach of the Super Bowl champion Saints, is trying to avoid the evils that prevented the Bears from winning another Super Bowl in the late 1980s.
The first, and most perilous, issue he will have to deal with is the feeling of self-satisfaction. Human nature can be the most formidable opponent on a champion's schedule. Many times, self satisfaction is subconscious and difficult to discern — at least initially. So far, Payton tells me, he has seen no signs. But he knows they could be coming.
"Most of the challenges become internal, dealing with success," said Payton, who has sought counsel on the subject from Bill Parcells and Jon Gruden. He also hopes to pick the brain of Bill Belichick when the Saints and Patriots practice together in August.
During camp, Payton plans to have former Broncos guard Mark Schlereth address his team. Payton liked what Schlereth said about the challenges of repeating on the America's Game episode about the 1998 Broncos, and he wants the ESPN broadcaster to share his wisdom with the Saints.
Schlereth knows a team can lose its edge in subtle ways — how players work out and prepare, how they view opponents, or in the things they do with their free time. The perspective of a champion is so much different from the perspective of an underdog.
Too many individuals think they were the reason for winning — and they want credit for it. Of course, there was a parade down Bourbon Street after the Super Bowl. But you can bet there also was a parade of players who made their way to general manager Mickey Loomis' office asking for more cabbage. Some are probably resentful they didn't get it.
Payton believes locker room leadership — and Drew Brees specifically — will prevent this team from self destructing. He said leadership is one of the Saints' strengths.
"Drew's leadership has been very contagious," Payton said. "He's a guy who has driven past I think what are some of the obvious motivating factors for players, whether it's money, fame. For Drew Brees, it's winning. He pushes himself daily to get better. When you have a guy like that who ends up like a coach on the field, he brings up the level of play of not only the guys on offense, but the whole team."
For a team to even think about repeating, it has to be a better team than it was a year ago. That's because the rest of the league is damn sure getting better. It's more difficult to repeat now than it was in the mid-80s because the talent level on teams is much closer than it was back then.
If the Saints are a better team, it will likely be because they have improved from within. They have not added a lot. Key contributors from last year who have been lost are Scott Fujita, Bobby McCray, Charles Grant and Mike Bell. They replaced McCray and Grant with Alex Brown, a solid player.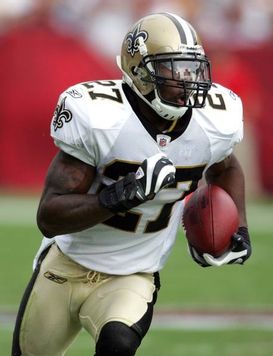 ICONCan Malcolm Jenkins make a smooth transition to safety?
Their secondary could have a new look if 2009 first-round pick Malcolm Jenkins can start at safety and 2010 first rounder Patrick Robinson can start at corner.
Other than that, these are pretty much the same Saints.
Payton is trying to change things up by tweaking the way they practice. He moved the start of the offseason program back to April in order to make sure the Saints were well rested. And he used only nine of the allotted 14 OTAs. Camp practices might be a little less intense, too.
Recovering from a Super Bowl season takes longer — physically, mentally and emotionally. Payton encouraged his players to get away and rest in the time before OTAs and in these days before training camp.
He believes he has recharged his own battery after spending a good chunk of family time this month at his beach house in Florida. He cut into some of that time to promote his excellent new book, Home Team: Coaching the Saints and New Orleans Back to Life.
But that's how it goes after you've won a Super Bowl.
Email Dan Pompei your questions at dan.pompei@nationalfootballpost.com