July 29, 2010 -
Dan Pompei
The Eye in the Sky mailbag
This is the first in what will be a regular feature. It seems readers always have pertinent questions, and I occasionally have a pertinent answer. So keep your questions coming to dan.pompei@nationalfootballpost.com.
Before I get to your e-mail questions, allow me to answer another question I have been asked repeatedly about Terrell Owens joining the Bengals. I think Cincinnati is a much better place for T.O. than St. Louis would have been, both from the standpoint of the player and the team.
The Bengals are a solid team with an established offense. Carson Palmer will get T.O. the ball with accurate passes. And T.O. thrives when things are going well. So he can enhance an offense that works. Not getting any nibbles for the better part of five months should have been a slap in the face for T.O. Hopefully he learned something from it.
The Rams would have been a disaster. They would have counted on him for more than he could do at this point in his career. He would have retarded the development of young wide receivers and not helped with the development of Sam Bradford. In a losing environment, we likely would have seen the dark side of T.O.
So I like the idea of T.O. in Cincinnati. His days of being an offensive centerpiece are over, but if he can fit in anywhere, it's there. Now, onto your questions.
Hello Mr. Pompei,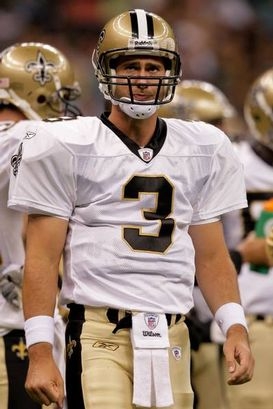 ICONWill Joey Harrington get another shot in the league?
I have a quick question for you. Have you heard anything about Joey Harrington? It's been a while since I've heard about the guy. I think the guy can still be an effective backup. Do you see him getting another shot ever, or is he done in the NFL? I saw your latest article on the NFP about top unsigned free agents and the top quarterbacks remaining. The fact that Ramsey was your No. 1 made me wonder whether or not it's possible for Harrington to get another shot. Keep up the great work and I look forward to reading more of your work at the NFP.

-Brian Maksimovic
I would think Harrington will get some sniffs if there are enough quarterback injuries. He's only 31 years old, not old enough to have lost it. And he always was physically talented. But he's not a very appealing option. Whether or not it was fair, some people questioned Harrington's passion for the game. If Harrington's passion was an issue, it probably would be more of an issue as he ages. The other problem is he hasn't started a game in three years. That's a long time. He couldn't even beat out Mark Brunell last year when he was with the Saints in training camp. And let's face it, Harrington never has been better than a mediocre quarterback. A team probably would be better served using a roster spot on a developmental passer rather than going for a veteran like Harrington, in my opinion.

Hi Dan,
Glad to see you've got the Blitz back in action, and was wondering what your thoughts were on the NFC North, specifically the Bears and Lions. Am I crazy to think that the whole division will be more competitive than most think? I see the Bears and Lions both as teams that (depending on how the ball bounces) will be hovering between 6-10 to 8-8 while the Pack and Vikes duke it out for divisional overlord bragging rights. Anyway, I really like your writing a lot and wanted to get your input.
Thanks,
Brian Lauvray
Thanks for your kind words Brian. If you are crazy regarding your thoughts on the NFC North, I am certifiably crazy. I think it's arguably the strongest division in the NFC and on a par with the AFC East and AFC North as the strongest divisions in football. No division has two teams that are better on paper than the Vikings and Packers. And the Bears could be a division winner in several other divisions. I'm not sure what to make of the Lions yet. We don't know about Matthew Stafford, and there have been so many changes. But the other three teams look very solid.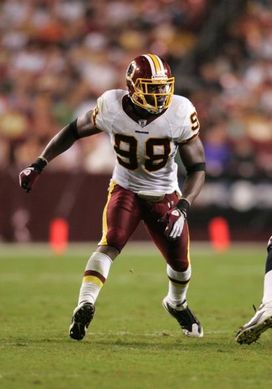 ICONBrian Orakpo will get more pass rush opportunities this season.
Dan-
Hate to break it to you, but unless the 'Skins are lining up exclusively against the Colts and Seahawks, Brian Orakpo won't get 600 pass rushes in. Those are the only two teams that attempted that many passes.
-Booker Reese
You are probably correct Booker, but I was just using the number that Jim Haslett used in our conversation. Only seven teams last year (Cardinals, Colts, Cowboys, Eagles, 49ers, Saints and Titans) faced more than 600 dropbacks, not including QB runs. But there is a decent chance the Redskins could face close to 600 passes. Including Tennessee, 13 teams had 540 or more passes thrown against them last year. Regardless of the specific number, the point is Orakpo is going to get a lot more pass rush opportunities this year than he did a year ago.
Hey Dan,
Thanks for joining NFP. I have a few questions I've been dying to ask and I notice that you are on the selection committee for the Hall of Fame. I know you hear it every year for certain players, so I'll just cut to the chase. Why is Charley Hennigan not in the Hall of Fame?
Here are some creative solutions I've also thought of:
-Why don't we treat the AFL like the other pioneer leagues (such as the Negro Leagues in baseball) and just induct en masse those who played in the league?
-With the logjam of modern day players now with monster statistics retiring (guys with 10k+ yards receiving or rushing, 150+ sacks and not in etc,) why don't we expand the amount of senior candidates?
Thanks for your time,
Lee
As for Hennigan, I have never been in a selection meeting when he was discussed, so I can't tell you if the other selectors have a specific knock on him. Generally speaking, I will tell you that there are many, many senior candidates who I believe deserve a long, hard look. Most of them played defense or were offensive linemen. I would like very much if the hall expanded the number of senior candidates to be inducted. The current maximum is two, and two don't always even get in. I can't speak for the Hall of Fame, but I don't believe the hall ever will induct a big group of AFL players. One of the things the hall stresses is it should be very, very special to be a Hall of Famer. It's a little more difficult to judge some of the AFL players because of the circumstances they played in. The ones who are most worthy have been inducted or likely will be considered in the future.
Ready for fantasy football? Click here to purchase the 2010 Total Access Pass/Draft Guide from the NFP.