March 24, 2011 -
Dan Pompei
The real victims of the work stoppage
In the war between owners and players, the coaches and front office employees should be treated like women and children. But instead of protecting them, some NFL owners are making them the first victims of the fight.
NFL owners have yet to lose a dime over the work stoppage. In fact, almost all of them continue to make stacks of Benjamins with your season-ticket money. Players have lost only their benefits up until this point, because their paychecks come 17 times a year during the season.
But team employees on at least six teams who have nothing to do with the dispute are losing money. Many of these employees are the hardest working, most loyal and least compensated people in their buildings.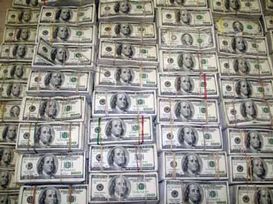 Unfortunately, it always comes down to money.
I won't be critical of owners for wanting to see their profit margins increase. That's their right. But I will be critical of owners for taking advantage of the $90,000 a year assistant defensive backs coach, the $60,000 a year scouting assistant, and the $40,000 a year assistant groundskeeper.
How the millionaires and billionaires who own NFL teams can justify this is beyond me. If owners want to pick a fight with the players so they can make more money, the burden of risk should fall on their shoulders, and only their shoulders. The defense of the owners is that everyone but the players is part of management in this fight. The flaw in that argument is only the owners and players have something to gain.
The bad guys in this story are the owners of the Cardinals, Chargers, Chiefs, Jets, Ravens and Steelers, and probably a few others who have yet to be outed. I have great respect for a number of these owners. Some of them have been among the most upstanding in the league, and they usually run their organizations with class and dignity. That's what makes these actions so puzzling.
What's more, some of these teams have threatened their employees not to disclose information about pay cuts, even going so far as to tell them they could be fired with cause if they complain publicly.
Only eight teams have included clauses in the contracts of coaches that insure they won't lose money unless games are cancelled, according to NFL Coaches Association director Larry Kennan. Twelve or 13 teams that we know of have given coaches contracts that say they can take a percentage of their salary at some point in the offseason. It is believed the Chargers, Chiefs, Jets, and Steelers enacted immediate pay cuts, according to a published report.
I've learned the Ravens also have. The Cardinals are forcing a one week furlough on employees if the work stoppage hasn't ended by May 23. "Most of the teams in the NFL treat their coaches and employees fairly," Kennan said. "We have no issues with them. But there are 10 to 12 who don't treat them fairly."
Different teams are handling the cuts in different ways. Some teams are telling employees they will be re-compensated if no games are cancelled. But that's not of much help to the assistant equipment manager who just bought a new house and was counting on 100 percent of his pay check every two weeks to pay the monthly mortgage.
The Packers have the contractual right to cut the pay of coaches and all football personnel, as well as 20 of their high-ranking administrators, after 60 days of a work stoppage. If no games are lost, those employees would get their money back.
The Ravens are imposing 25 percent pay cuts, but will give the money back if 16 games are played. Cutting salaries if games are cancelled is not unreasonable. But why cut them now? The Ravens also are offering interest-free loans to employees.
At least this confirms that greed is very much a part of everything that's happening in the NFL right now.
Dan Pompei covers pro football for the Chicago Tribune at chicagotribune.com.