September 12, 2012 -
Jack Bechta
10 ways an NFL player can hire the right financial advisor
In 1993 a local financial advisor with Shearson Lehman Brothers was soliciting me to get to my clients Todd Rucci and Earl Dotson. I met with him in his office and heard his presentation. He was cocky, but made a sound and even conservative pitch of using muni bonds and outside money managers with good track records. However, a few things he said didn't make sense. The next day I called his compliance officer and asked if the advisor had any "yes" answers on his U4/U5 form, (a registration form that tracks the movement and disciplinary actions against an advisor). The compliance officer said he had several disciplinary actions. I then called his manger and asked the manager how much money he had under management. The manager told me about 20 million. The advisor had claimed 100 million in managed assets. Two phone calls and 15 minutes of my time was all it took for me to pass on letting the financial advisor, John Gillette, anywhere near my clients. He later went on to leave Shearson, start his own firm and embezzle millions of dollars from several well-known NFL players.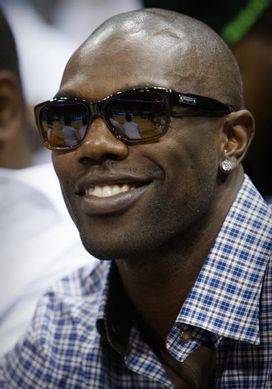 Terrell Owens is among many other NFL players that have lost money through investments.
Another advisor who was trying to get to my clients was a guy named Don Lukens out of Oxnard, California. Don wooed several of the top agents in the business to funnel him clients. He looked the part, was smooth, well dressed and mild mannered. However, he would take prospective clients and agents to Vegas via a private jet for ringside seating to watch heavyweight-boxing matches that included Holyfield and Tyson. He would flip the bill for a luxurious weekend that had to easily cost over 100k per weekend. He also would imply that he was the primary investor for Bill Cosby, Charles Bronson and Don King. I asked him to send me a list of five of his clients I could talk to and the names and numbers of his former employers. I also asked for a copy of his U4/U5. I never heard from him again. Don was later investigated by the FBI and the SEC filed a complaint against him.
It looks like another 40 or more NFL players, including Terrell Owens, have lost millions in a bankrupt Alabama casino project with investor Jeff Rubins.
Unfortunately, there is no fail-safe method to avoid losing money in any investment. I know, I lost enough myself and a lot of athletes are attracted to sexy investments and charismatic investors. Even well meaning investment advisors can lose money and conservative investments can go south as well.
So what should NFL players look for when hiring an advisor and monitoring their performance? Here are ten rules to follow that can decrease the chance of falling victim to an unscrupulous advisor.
1) Agents are not qualified to screen or recommend a financial advisor.
2) The more an advisor spends on wooing you, realize that the money has to come from somewhere, most likely another clients accounts and eventually your own.
3) If an advisor spends the majority of their time living the athlete lifestyle, (partying, always at games, playing golf all the time, etc.) he/she is not watching your investments.
<em>CONTINUE READING ABOUT FINANCIAL ADVISORS ON PAGE TWO...