August 10, 2011 -
Jack Bechta
A buyer's market
There are some casualties from the new CBA this year, a big slice of the 500 plus unrestricted free agents that hit the market place. Granted some of the younger players, ages 26 to 29, are reaping the rewards with some big contracts, but not at the rate they did under the previous CBA. As of today there have been 279 free agent signings but about 150 free agents still looking for jobs. About half those players were making over $2 million a year last season. Now many are shell-shocked by not having a contract and are wondering what the hell happened.
One GM put it to me this way; "we are buying youth but renting vets." Any player over 30 is identified as an emergency player for us who will have to stay on call and do a work out for us." Another summed it up as saying, "it's a buyer's market and there is a huge supply of serviceable talent but I am not going to pay a premium for it".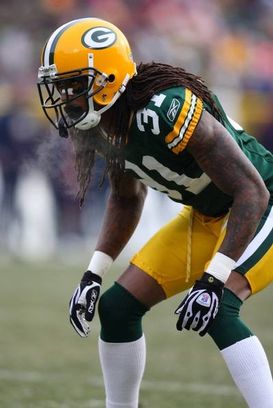 ICONAl Harris refused to be a victim of the current free agent market and signed with the Rams.
Many NFL personnel men are telling me that they are concerned that older players could have "gotten old" in the off-season. There is too much injury risk without an off-season and they don't feel good in bringing in players they don't have a history with. The bottom line is that most players in their thirties that are still on the street are going to have to play near or at the minimum. However, many players and their agents may be pricing their clients out of the market.
Back in March, client CB Al Harris asked me what I thought his market value would be when he becomes a free agent. I told him he should price himself as a third or even a fourth corner to garner a market, and at the vet minimum, which for him is $910,000. I told him he probably couldn't command much more than that." Al was quiet for a moment and said; "are you sure"? I replied firmly with an "absolutely". He then said; "okay, lets go get it".
Pricing Al at the minimum and protecting teams against injury risk for players his age, I offered up maximum protection for the team, which helped to draw interest, and it even allowed me to get Al a nominal signing bonus from the Rams. With a higher injury benefit in place under the new CBA, teams are being extra cautious with older players because of the higher benefit they will be on the hook for.
Unfortunately, some players' pride and ego won't let them listen to the reality of the marketplace and thus they price themselves out of a job. Agents who don't recognize the shift in the marketplace and are not willing to deliver the bad news to their client, may be ending the player's career prematurely.
Two years ago, a client told me he wanted to be the highest paid player at his position in the league. I told him I would try but I didn't think it was realistic. I told him I think I could make him top ten with his current team or in free agency. In his previous contract, I had gotten him in the top 6 at his position with a year still remaining on his contract. I then made the best presentation I have ever made to his current team trying to reach the client's goal but it was too rich for their blood. The client then hired a new higher profile agent who promised him he could achieve his goal. The client decided to go to free agency with a new agent but unfortunately got injured towards the end of his last year. The new agent shopped the player at high end numbers anyway but eventually only achieved a near minimum contract. The player's inflated value of himself cost him millions of guaranteed money that he could have gotten from his current team.
The conundrum for agents willing to be realistic with their clients about their market value is that player may shoot the messenger (their agent) and hire the next guy who is telling them what they want to hear.
Those players who are still on the street may want to reassess their value and their agents may want to reset their demands. There is still some money left in the till that teams would be required to spend on players. However, that money will most likely go to extending current younger players on the roster versus signing new ones. For many it will be the end of the road.
When you see players announcing their retirement, many times it's because their pride is getting in the way of some good money still to be made. And unfortunately, they have no idea how hard it is to make a million dollars in the real world.
Follow me on Twitter: @jackbechta