October 12, 2010 -
Jack Bechta
Agent Josh Luchs tells all for SI
In 1990, I had a rookie RB drafted by the Chargers, named Chris Samuels from the University of Texas. Chris quickly became the talk of camp and it was evident he was going to make the team as a returner and 3rd down back.
One day after a camp practice I was chatting with him and he told me that another agent wanted to talk to him. He assured me that he was happy with me but was going to do so out of courtesy. I asked Chris the name of the agents. He said, "some Doc guy and a white dude named Josh." I was fairly new to the business and southern California so I had no idea who the agents were. But I did know this; I was going to do whatever I had to do in order to protect the relationship I had with my client. Deep down I was pissed that someone would blatantly solicit Chris because he was fast riser. Deep down I was ready to kick some ass when I met these guys.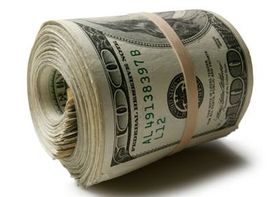 Sure enough, a few days later right after practice, Chris strolled over to a large black Mercedes to speak with a guy who looked like Notorious B.I.G.. He was complete with a blinged out posse and a guy named Josh Luchs. Chris went over to Doc, who looked more like a drug dealer than agent, he shook hands, had some small talk and was on his way in just a few minutes. After looking at the crew I thought twice about trying to kick any one's ass, as I was sure they were packing. I marched over there anyway and introduced myself as Chris' agent and said, I'm sure Chris appreciates the interest but he's happy with me and would appreciate you not contacting him anymore. To my surprise both Doc and Josh apologized profusely and we ended up chatting for a while. Although these guys were rough around the edges I kind of like them. I realized that we would never go after the same type of clients so we were never a threat to each other. Over the next several years, I always said hello to both Josh and Doc (before he passed) at the many events our paths crossed.
When I read the article today, I actually called Josh to tell him that I applaud him for coming clean and being honest. If you missed it, Josh gave a "tell all" account of how he paid college players during his early years as an agent. He told me that he did the interview because he wanted to create a new legacy for himself and do the right thing for his children. He also told me that he is still certified with the NFLPA and has a few clients that have remained loyal to him. He still plans on representing them and staying active as long as they need him.
I also applaud George Dohrmann of SI.com for an incredible piece. Josh told me that George was trying to write this story for years but couldn't get an agent to talk to him. According to Josh, he didn't offer money for the story nor did Josh ask for any.
Any light shed on the dark side of this business may help to actually eliminate it. Maybe Josh's story will help clean up the industry. We'll see!
Follow me on Twitter: @jackbechta