March 07, 2012 -
Jack Bechta
Are signs pointing to a soft free agent market?
The word in the agent community is that some fear a "soft free agency market". Many agents I spoke to at the Combine and thereafter are not getting the feelers, sense of urgency and the secret handshake deals they have gotten in the past. Although this year's free agency period starts March 13th, almost 10 days after it would normally begin, the action/deal-making at the Combine was lackluster at best.
The question now: Are these signs that we may experience quieter and more patient market than we have seen in the past? Or, will it be business as usual with an immediate flurry of signings for the top ten to twelve free agents with the second tier following about a week later?
The evidence to date says we may see less money spent this year than what we are used to seeing in the past.
Here are some reasons why it could potentially become a reality: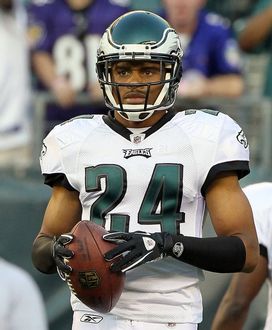 The Eagles spent the big bucks to get Nnamdi Asomugha but didn't reap the benefits.
Last years' cash splash by the Eagles did not result in a championship dividend. Owners and team presidents tend to look at the bottom line. Not to mention the ever lingering lessons from the Redskins over the last decade.
No existence of a mandatory minimum per team salary floor, which obligates each team to spend a minimum amount of their cap dollars. Let's face it, some owners will spend only if they are forced to.
Franchise tags are a better value than what players/agents are looking for in the guaranteed components of a long-term deal. If a team can get a way with using the tag and buying time to wait and see how the market takes shape and save cash they will do it.
I believe that as GMs and salary cap personnel become older and more experienced they also become more patient. The year 2012 marks only the 20th year of the salary cap framework which we have been working under. I believe the marketplace is becoming more efficient as time goes on. Furthermore, the media scrutiny of some bad free agent moves will shorten the career spans of front office execs which may make some gun shy.
There is yet to be a determination of this year's cap increase. The front office people I spoke to said they were working off a flat cap scenario, meaning that they think there will be no increase in cap dollars. Thus, everyone is working conservatively and a little blind right now. However, the cap will go up, it always does.
Here is my favorite theory why we may see a more frugal free agency: All the NFL cap guys saw the movie Moneyball, and now think it's their chance to speak up and make a big impact on the team (and impress their owners). This movie was their Jerry Maguire and their Top Gun. So maybe they are flexing their muscle trying to make their mark. One NFC team actually just hired an executive from the Oakland A's organization that was a part of Billy Bean's Moneyball team.
Great free agents will always get great contracts and there will always be a handful of teams who will consistently compete in the free agent market. However, with no sense of urgency to spend right now, most organizations will tap the breaks and keep their powder dry (aka: keep it in their pocket).
Follow me on Twitter: @Jackbechta