May 23, 2012 -
Jack Bechta
Hitting the Books
It seems like we are seeing more and more former players come up short on their financial plans and filing for bankruptcy. It was sad to see Lawrence Taylor have to sell his super bowl ring, Bernie Kosar get wiped out, and it looks like there may have been over $10 million of NFL players' money in a ponzi scheme named Westmoore Management.
I see it as my responsibility to continually educate and help my clients on how to manage their fiscal affairs. One of the things I do is send them some books from time to time that may help them learn some basic life skills. Then of course, badger them to read them.
Here's my recommended reading list. The four hour work week is not one of them.
The 7 Habits of Highly Effective People by Steven R. Covey
A great read for anyone who loves to seize a good opportunity. Detailed with life lessons and anecdotes about personal effectiveness and growth, the lessons in this book can be applied to every aspect of a person's life and well-being.
Money Players by Marc Isenberg
Money Players provides athletes with advice and words of wisdom (from professional athletes) for financial success and a how-to for creating a game plan for the pressures and preparation that goes into being a successful professional.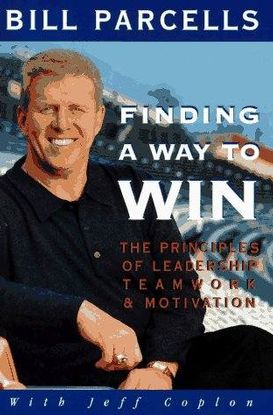 Parcells' book offers some great advice for rookies as well as veteran players in the NFL.
Rich Dad Poor Dad by Robert Kiyosaki
Although real estate is out of vogue right now, players will purchase several houses over their careers. I tell my players that when you are in the NFL business, you are also in the real estate business. The first big investment they will make will be a house - one which they may only have for 2 to 6 years. Therefore, it should be looked at as an investment first and a home second. Many players' parents tell them that they "shouldn't throw their money away on rent". Well, that may be good advice for someone who is going to live somewhere for 10 or more years, but not necessarily for an NFL player who may be hurt, cut, traded and/or playing under a four year deal. In some markets, it may be better to rent than buy.
The best message in Robert's book is that he clearly defines the difference between owning appreciating assets versus depreciating assets. If this is the only thing my clients learn from the book, then I am very happy. Rich people have depreciating assets, wealthy people have appreciating assets. I preach that it's better to be wealthy than rich. This book is by no means a financial bible, and the author may even lack some credibility in the money world, but the message is a good one.
Finding a Way to Win by Bill Parcells
In 1995, right before this book was published; I was working directly with Bill on a new contract for offensive lineman Todd Rucci. Bill and I got to talking about his new book, which he had finished prior to the season. It was obvious that he had put some serious work into it and he mentioned he had a chapter specifically targeted at rookies entitled "Preparedness". Since then, I have and will encourage all my first-year players to read it, especially if they play for the Dolphins. If a rookie can understand how NFL coaches think, they get a better grasp of how to deliver what they want from them.
Think and Grow Rich by Napoleon Hill
This is one of my all-time favorite books. I read it once a year. It's based on the study of successful people, their habits and execution. I believe it will help a young man by providing him with some fundamental building blocks for successful thinking. Furthermore, it may help him become more conscientious about how he manages his future and his money.
These are just a few of the many great books out there that can help not just NFL players, but all of us better understand how to succeed. I invite our readers to make their own recommendations within the comment sections below.
Follow me on Twitter: @Jackbechta