May 08, 2013 -
Jack Bechta
I just got drafted: Now what?
I am representing two players who got drafted in the 2013 draft. They are smart, conscientious, hard-working, and professional. These young men, along with 252 others, will have a lot thrown at them over the next several months and how they manage it can make the difference between success and failure, wealth and the poor house, and happiness and depression.
Here are some of the trappings rookies must overcome and some advice on how to manage it: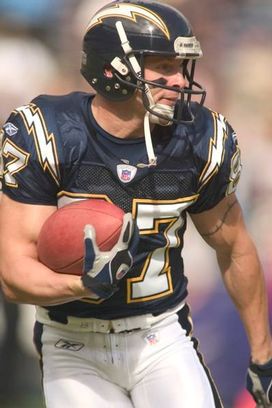 ICONTim Dwight always had a plan for managing his body in the offseason.
Have a plan for your signing bonus: Whether a player receives $5,947,616 million (average of 1st round), $413,877 (average of the 4th round, or $53,507 (average of the 7th round), it's money that the majority of players, and even some of their families, haven't seen before, especially in a lump sum. Because of the 2013 flat cap, contract deals will be done at a record pace this year. Therefore, many draft picks will be flush with cash before the end of this May or June. That's enough time before camp to make some bad financial and social decisions. The feeling of having readily available cash can be intoxicating. Even those players who are not materialistic, those who are smart and those who are humble can start off on the wrong foot.
There are true stories where players have spent their entire signing bonus before camp started. Part of that money can evaporate quickly because their agent or financial advisors started lending them large sums of money the day they signed with them. One large firm even encourages large credit lines up to $500,000. Another mid-west based agent woos his new clients with a blank check. Therefore, in many cases the signing bonus is used to pay back the loans taken out over the last 5 months.
Then there is the feeling of guilt. Many players feel compelled to share their new riches with family, friends and/or their church.
I encourage my clients to sit down with a financial professional to iron out their plan prior to receiving their bonus. That plan doesn't have to include making investments, buying property or even a car. However, it should be simple; like paying off any outstanding bills, setting up a direct deposit savings account not tied to a checkbook or ATM, and setting up a monthly budget for the summer until camp starts. NFL rookies have very little overhead because their teams take care of most expenses while they train with the team.
Manage every single day between now and the first day of camp. There are about 70 days left before a rookie has to report to camp. 37 of these days will be spent doing team activities. And actually, players will have weekends off during this period in May and June. How these rookies spend their time will be crucial as to how prepared they are for their first camp.
I had one client tell me that he regretted attending as many social events as he did the year he was drafted. We actually sat down and counted the days he invested into attending weddings, camps, appearances, fundraisers, and other social events he felt obligated to attend. For him, it added up to 25 days and most of them were weekends that also required getting on an airplane.
CONTINUE READING ABOUT ROOKIES ON PAGE TWO...