December 07, 2011 -
Jack Bechta
Inside the player-agent interviews
It's the time of the year again where agents are on the road pounding the pavements for new clients. Most meetings will be with the players and/or the player's parents and even girlfriend. Since it's a one-time experience consolidated into a small time frame, the process happens at a fast and furious pace. Some parents even interview up to ten agents and then will recommend up to five to their son to interview when he finishes playing.
Some agents can get to a player in the summer before his senior year and spend the rest of the year building rapport and the player may never even interview another agent. There are also a few universities that facilitate the interview process in the spring or summer prior to the player's senior season. This process usually helps the player and his family narrow the field to just two agents come this time of the year.
Many players and their parents are scared to death of the agent interview process because their coaches have painted us as devils in a suit trying to ruin their lives, steal their money and bring down their program, even though each one of them has an agent, many of whom represent players. I've had one parent tell me this summer that she couldn't give me her email address because she thought it was against the law. Many parents and players are advised by their head coach to refrain from any contact with agents until after their bowl game. This results in players and parents having to cram the process into just a few days, thus making a quick decision.
If I were a parent or even an NCAA head coach I would want an orchestrated process in the spring or summer prior to a players senior season. Some Head Coaches have brought their own agents in to educate their seniors on the process, landscape and pitfalls of the business. Many of those players end up going with the coach's agent.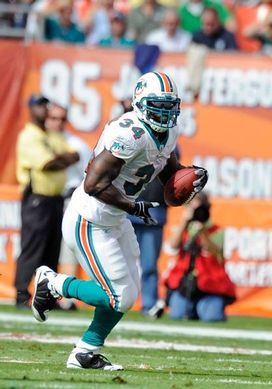 IconRicky Williams has had a variety of agents throughout his career, including Master P.
Being on the receiving end of hundreds of interviews over the last 25 years, I don't think parents, players and advisors ask enough tough questions. The majority of the conversations usually revolve around the agent's current client list, NFL Combine training and the off-field marketing plan. These topics are important but unfortunately, players make agents, agents don't make players. Any agent with $12,000 can buy a training slot and about 3% of all NFL players garner 97% of the marketing deals.
If I were asking the question I would go deep and personal with these:
What is your personal financial situation?
Trust me, you do not want an agent who is under any personal financial stress. Recruiting and funding training for new clients can be very costly and you want an agent/agency who can afford it, won't skimp on the quality and will not be over extended. It has been commonplace for agents who have over extended themselves to be motivated to do a premature contract which will most likely be inferior for their client at a time where the team still has the leverage, in order to get his or her fee and loans paid to relieve their financial stresses.
I wouldn't hesitate asking an agent for a personal financial statement and their credit score. I would ask them if they have been divorced (and what may be the financial impact from it), had any financial judgments against them and if they own there own home. I would think that if an agent can't manage his or her own life, I do not want them managing my son's career.
CONTINUE READING ON PAGE 2