July 12, 2010 -
Jack Bechta
Keeping the rookies hungry
The are several owners and General Managers who purposely hold back signing bonuses to rookies as long as they can get away with it. The motivation to do so is to prevent them from relaxing their workout routines and using their signing bonus for partying fuel.
Although the pace of signings for later round players is moving about 15% faster than last year, it doesn't mean that the flow of signing bonus cash is moving at the same rate. Usually, when a player signs his deal, it can take up to 10 business days to get the signing bonus check. Furthermore, teams rarely pay out the whole bonus at once. For example, the Cardinals, who have just two late picks signed thus far, have been known to painfully prolong the bonus payout over three years. The Eagles, on the other hand, are more generous and are all about getting the deal done and trusting their player to do the right things.
To date, the Cowboys, Colts, Jaguars, Saints, and Raiders have no draft picks signed.
For the majority of first- and second-rounders, of which only one has signed, only a portion of their signing bonuses will be paid right about the same time camp begins. Several GMs and head coaches believe that once their players get a pocket full of cash it could mean party time, lots of time cruising in their new ride, sharing the wealth with the boys and cutting back on the workouts.
I had one GM tell me that he "likes keeping the rookies poor and hungry until camp." Thus, his orders to the salary cap manager are, "Don't even start negotiations until after the July 4th weekend."
If it were up to the agents, all the rookie deals would be done within a few weeks after the draft. The players would have their money, the financial consultants could start their planning, and the players could get set up in their new city.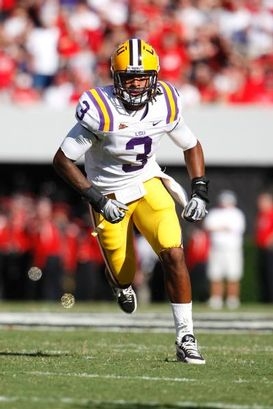 IconUnfortunate incidents, like the one involving Chad Jones, make front offices extremely nervous.
However, with the possibility of the Giants losing their $826,000 signing bonus, or at least a prorated portion thereof, to rookie Chad Jones after the unfortunate car accident last month, the reasoning behind teams holding out is clear. The incident, which took place at 5:00am in New Orleans, happened when Jones was with two buddies and lost control of his new Range Rover, resulting in a potential career-ending injury. Even though there was no evidence of partying or alcohol contributing to the accident, and the young men could just as easily have been heading to an early workout as coming back from a long night out, it is easy for teams to jump to conclusions and just assume that his was a case of the player having a little fun. This situation could incentivize even more front offices to slow play rookie negotiations right up to camp and keep their rookies feeling insecure and hungry.
So don't be surprised if you see more teams next year taking their time in getting their rookies paid.
Ready for fantasy football? Click here to purchase the Total Access Pass/ Draft Guide from the NFP.
Follow me on Twitter: @jackbechta