December 30, 2010 -
Jack Bechta
Let the agent wars begin
I've been trying to get a hold of a highly rated senior for 6 months now. Letters, emails, texts, and calls to both him and his parents. However, I wasn't getting any love in return. Then finally, out of nowhere, a text that read, "Hey Jack it's Xxxxxx Xxxxx (the player) here. Can you call me in 15 minutes?" Finally, a breakthrough, just a few days before his bowl game and before he could sign with another agent.
Fourteen minutes later I called the prospect and the conversation went positively in my favor. We talked about a Combine training plan, my services and his needs. He did tell me that he had only spoke to one other agent and that he thought he was initially going to go with him. After a few more phone calls and texts, he told me to call his mom and that he was going to go with me.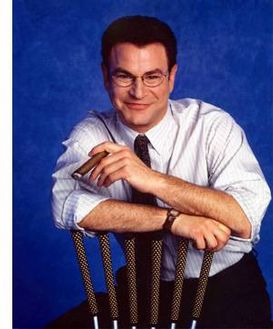 Agents like Arli$$ and Bob Sugar tell you what you want to hear, not what you need to hear.
Definitive plans were in place to meet after his game and get the paperwork done. Then, something odd happened. He called me back a few hours later and said "Hey Jack, bad news, I am going with the other agent (who I know)." When I asked him "why the sudden change?", he said (and this is his direct quote), "XXXX (other agent) represents xxxx xxxx (a GM of an AFC team) and I really want to play for the xxxxx (the team that is located close to where he grew up). I then asked him, "did XXXX (the agent) tell you he can get you drafted to that team?" The prospect responded that the agent has the relationships to make it happen.
For those not in the business, it doesn't work that way. Agents can't and don't dictate to GMs who to draft.
I didn't want to get into telling the naive kid that he was being misled. I feel sorry for him that he is going to be guided by someone who is bull-shitting him right out of the gate. Oh well, wasn't meant to be, I move on.
There is nothing wrong with an agent representing coaches, General Managers, and players but when the agent, unbeknownst to all his clients, misleads a kid into believing that he can control the draft process, it's downright sad. This stuff happens all of the time in the recruiting process.
For example, several years ago, a wide receiver from Utah State told me that he was going with another agent over me because he was the only agent who believed, and had the power to, get him drafted in the first round. He was eventually a third round pick.
In any competitive business there are people who will say anything to get the deal done. There seems to be an overabundance in this business.
For any players or parents reading this - an agent does NOT possess the power in getting you to a certain team via the draft. If they are telling you that, then you are being misled.
An agent CANNOT get you drafted higher than a team has you rated. We can give you all the best tools to be prepared, but we can't manipulate the system. We can efficiently communicate important facts about a player to teams, but we don't make the pick.
There is a reason why agents only get paid 3 percent and not 10 percent. If we could control the outcome of the team that drafts you and the round they do it in, we would get paid a lot more.
Follow me on Twitter: @jackbechta