November 02, 2011 -
Jack Bechta
NCAA says its moves are remarkable
I don't believe that college football fans know how much time and energy student athletes are required to put into their sports, particularly the football and basketball players. Playing college football is a 12 month job that requires 32 to 40 hour work weeks during the season, about 4 weeks of camp prior to the season, 15 to 20 hours a week in the spring, and giving up their entire summer for voluntary (your butt better be there or else), kind of, well mandatory workouts.
With mounting attention on the NCAA from all directions and even congress, they finally have made some moves that are beneficial to the student athlete. Or are they? One move in particular that I skeptically and half-heartedly applaud is the financial increase of $2,000 in student-athlete benefits that was recently passed by the presidents. However, I'm still not certain when and how the students will really see the money that is needed to just eat, pay rent and take care of daily living expenses. Check out the press release from the NCAA:
"The Board also adopted legislation giving student-athletes who receive full athletics scholarships the opportunity to receive additional athletics aid up to the full cost of attendance or $2,000, whichever is less.
The working group that made the recommendation told the board the $2,000 figure is meaningful in addressing the miscellaneous expenses student-athletes now have. Institutions will not be required to offer the benefit, but conferences are encouraged to consider common application within their membership".
Okay, really? "Institutions will not be required to offer the benefit".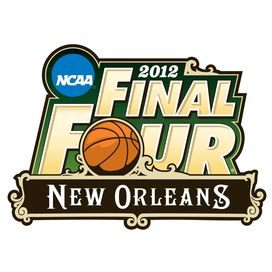 The NCAA basketball tournament is a three week showcase garnering more than $770 million in television rights alone.
This sounds like there is some red tape involved in actually landing this benefit. Like many NCAA rules and procedures, the burden to show need for this benefit will most like turn into a negotiation for the student athlete and the ultimate decision will probably be that of the Athletic Director. Historically, financial tools like these end up getting used to balance the entire athletic budget instead of being used what they were intended for.
Note to NCAA: Just give each football and basketball player (females included) the $166 per month ($2,000 /12 months). As your media revenues have grown five-fold with your new conference TV contracts, just pass on a very small percentage of those dollars to those who are doing all the work without making them jump through hoops to get it.
The other rules that were passed have to do with student athletes having to have higher academic benchmarks to receive an academic scholarship, and teams overall grades must be even higher than they are now. Here's a paragraph from this rule that was passed:
"Earlier this year, the Board had voted to set the minimum academic standard for postseason participation as a 930 Academic Progress Rate (APR). The 930 APR predicts roughly a 50 percent Graduation Success Rate (GSR)."
I just have two questions: One, is this standard higher than that of the non-scholarship student body? And if so why? And two, what resources (such as tutors, computers, life skills, education) are being allocated to support the increased academic requirements? A student athletes' time is very limited so it's important they are given help to develop good study habits and have places to go for help, support and even privacy.
Check out this comment:
"These changes demonstrate a remarkable resolve by presidents," said NCAA President Mark Emmert. "They represent a return to and a focus on values that are at the core of what intercollegiate athletics are all about. They also represent a clear signal to the world about what we care about and what we stand for."
"Remarkable"?
C'mon now Mark, don't start patting yourself on the back just yet. We all know there is still a lot of work to do and that the amount of tax free revenue football and basketball is producing for your member universities is absolutely massive. The revenue is produced on the blood, sweat and sacrifice of many young men and woman who deserve much more than the cost of a scholarship. I for one am not convinced that the additional financial benefit to student athletes amounts to anything more than window dressing and every student athlete past and present will most likely agree that a chance at an additional $166 per month is far from "remarkable".
I'd like to know if college sports fans think these moves are indeed "remarkable".
Follow me on Twitter: @Jackbechta