September 23, 2010 -
Jack Bechta
Outside the Box
I've always admired players who are willing to step outside the box in building a name for themselves. For NFL players, it's harder to do than for athletes in most other sports. For one, they are wearing a helmet and get little face time. Secondly, if you play in a small market and/or on a bad team, chances are that you and your team will get very few prime time games. Third, football is a team sport and most coaches, GMs and even owners frown upon any self-promotional activities.
For those players who sit atop the NFL's "most popular" list, much of their off -field success has come from being the best players on the best teams…and winning a Super Bowl or two. Many of these players (like Peyton Manning, Ray Lewis, Michael Strahan and Eli Manning) have taken a more traditional route in building their brand through endorsements.
Other players have taken a more unorthodox approach. Let's take a look at how they are doing it. To avoid being biased, I won't use any of my clients as examples.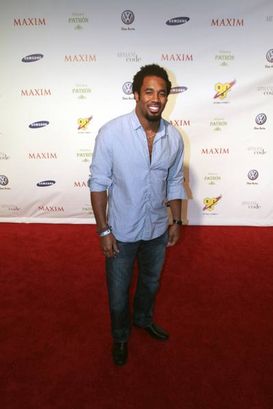 Jones has made himself a household name by sharing his off-field talents and interests with fans.
Dhani Jones Tackles the Globe: If you haven't bucked up for the second-tier cable platform, you are missing a great show on the Travel channel. While playing for the Bengals, Dhani somehow figured out a way to combine his passion for exploring the globe, international sports, and experiencing exotic cultures while being the star of his own TV show. He's played rugby in England, fought Muay Thai in Thailand, wrestled in Senegal and played water polo in Croatia. Dhani shows up as an NFL linebacker willing to learn and then competitively participate in some of the world's most grueling sports.
Many NFL teams wouldn't allow this type of outside activity. Even though the 32-year-old is starting this year at MLB for the Bengals, he is still willing to risk career-ending injuries in order to pursue his passions and build his brand as a true Renaissance man. He wouldn't be able to do this without the support of the organization however. There is no additional clause in his contract that addresses these activities, and Bengals ownership has told me that they are fond of Jones and embrace his off-the-field endeavors.
30 years from now, Dhani may become the real "Most interesting man in the world". More importantly, he has already developed his new second career.
Drew Brees is currently reaping the rewards of being the NFL's most proficient QB and Super Bowl champ. But for those who don't know Drew, there is more going on than meets the eye. Drew, for one, is a serial entrepreneur who could be our next Roger Staubach off the field. Drew has a passion for details and being in control of his own destiny.
Even before winning the Super Bowl, he had a plan for building his brand and creating an empire outside of football. He has his hands in banking, real estate, multi-level marketing (Advocare), fitness equipment (TRX), digital properties and several other ventures. He manages to be a hands-on investor/partner while being totally dedicated to his #1 job as an NFL QB and team leader. Probably the most amazing thing about Brees is that he is a real philanthropist. He and his wife has quietly raised 6 million dollars through the Brees Dream Foundation. All of this while raising a family.
One interesting move that Drew made to accomplish these feats was to step outside the box of being handled by his agency in a traditional way. He opted out of being represented by CAA, formerly IMG, for off-field activities. He then incorporated a dedicated marketing rep in Encore Sports and Entertainment, who had no existing NFL QBs. Chris Stuart of Encore worked closely with the Brees family in formulating a plan that sincerely fits Drew's values and interest. He actually turned down a lot of deals in order to minimize distractions and keep the slate clean for when something really big happened, like winning a Super Bowl.
The T.O and Ocho Show is brought to you by…"The NFL Media". As we all know, these are two players who have leveraged the media that they have access to on a weekly basis. They push the envelope both on and off the field to get as much camera time as possible. They have figured out that the more outrageous they become, the more popular they will get. It works! Although many fans are turned off by their antics, the two are laughing their way to the bank with additional endorsements, TV shows and numerous entertainment opportunities. I'm sure we will be seeing a lot of both guys after they retire.
Redskins TE Chris Cooley doesn't have a Super Bowl ring, but he has one of the biggest followings of any Redskins player. He garnered his audience by blogging and vlogging his way into the hearts of the fans by simply being himself. With the help of his brother, who runs thecooleyzone.com, Chris revealed what it's like to be and NFL player. In doing so, he showed that he has a good sense of humor and is a pretty normal guy. By sharing himself with the Redskins faithful, he has solidified his future as a personality in his local market. The day he retires, he will have at least 3 to 5 offers to do radio, TV or to keep on blogging.
Honorable mentions:

Kirk Morrison: Although Kirk is without any hardware, he has embraced social media and currently has 350,000 Twitter followers. That's about 200,000 more than LB Shawne Merriman. Players like Kirk who are embracing social media are building brand equity.
Jason Taylor: Doing "Dancing with the Stars" while working for an old-school Bill Parcells was a dangerous move. The move to the big-market Jets will also enhance his brand.
Jared Allen: One of the best players on the planet threw away the traditional PR playbook and embraced his true self. He's quick to make fun of himself, be uncomfortably honest and say what most people are thinking. He's simultaneously building credibility with blue collar America and major network hosts. The more exposure he gets, the more popular he will become.
Taking the road less traveled is sometimes the best way to reach success.
Follow me on Twitter: @jackbechta
Learn about the inner workings of the NFL in the just-announced NFP Seminar "Chalk Talk" coming to Chicago next month.