August 12, 2010 -
Jack Bechta
That's so hot right now
As an agent, I have a front row seat to watch trends unfold with NFL players. From apparel to supplements and from training gimmicks to investments, I have seen just about everything. Therefore, I thought I would share my latest observations on what's new and hot with NFL players.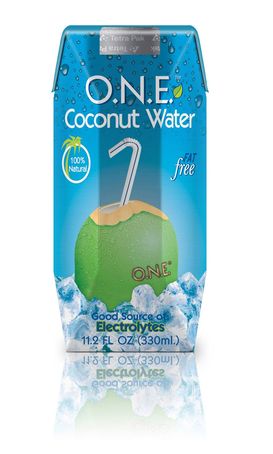 Players are replacing drinks that are high in sugar and calories with these natural drinks.
Coconut water
Fat free, cholesterol free, and high in potassium and electrolytes, this elixir is the all-natural sports liquid that's been popping up in lockers all around the league. Client Eric Steinbach with the Cleveland Browns first brought it to my attention last year, and he is now a steady user of O.N.E. Annual sales of coconut water have gone from zero 5 years ago to about 35 million dollars today.
Hyperbaric oxygen chamber
When client Al Harris lacerated his spleen in 2008, the first thing he did was order a portable hyperbaric chamber. Also used by many well-known Olympic athletes for several years, many NFL players make the chamber a daily part of their pre-hab and rehab ritual. I know Al swears that it gets pure oxygen deep into his body to help repair his internal wound. Other players known to use these on a regular basis include Terrell Owens and Darren Sharper, and it looks like Tim Tebow just had one delivered to camp.
Magnetic balance bracelets
I don't believe, but a lot of athletes do. If you look closely, you can see many NFL players sporting them at practice. I'm not sure how they work but according to the website powerbalance.com, "Power Balance is based on the idea of optimizing the body's natural energy flow, similar to concepts behind many Eastern philosophies. The hologram in Power Balance is designed to resonate with and respond to the natural energy field of the body." Athletes who are convinced include: Nate Kaeding, Jordan Palmer, and, again, Tim Tebow.
Less weight training
More and more NFL players are getting as far away from the weight room as possible and relying more on plyometrics and resistance training. From Troy Polamalu to Drew Brees, players at all positions are gravitating towards training methods that are less strenuous on their joints. Drew has adopted the TRX program and uses just about everything but weights. There is probably less weight training going on now in the NFL than ever before, and the trend will continue towards methods that put less emphasis on building up and more on core strength.
Mixed martial arts
One trend I'm seeing that I believe will be here to stay a while is NFL players adopting MMA training regimens to improve their stamina, quickness, leverage, and hand speed. The biggest piece of evidence to support this is Jay Glazer's success in joining forces with Randy Couture to create MMAthletics and rope in guys like Jared Allen and Matt Leinart, as well as entire teams like the Atlanta Falcons and St. Louis Rams. I know that my client, Baltimore Ravens DL and high school wrestling star Kelly Gregg, has already committed himself to using these training methods next off-season to lengthen his career.
Twitter
According to twitter-athletes.com, there are currently 681 NFL players using Twitter to directly communicate with fans and the media. Players who have ambitions in becoming a personality off the field have aggressively embraced the social medium. I think it's a great tool for veteran players who want to get into broadcasting or other high profile jobs after they retire. One of my most entertaining clients, Stylez G. White has recently jumped on board the craze. I think this one is here to stay for a while…at least until somebody really crosses the line.
NFL players are always looking for any edge they can get over their peers and striving for career longevity. Some trends come and go, and some go on to become a stable part of NFL life. Which ones do you think are true difference-makers, and which will soon be left behind?
Follow me on Twitter: @JackBechta
Click here to purchase the Total Access Pass/Draft Guide from the NFP and receive a FREE Deuce Brand watch while supplies last.