May 15, 2013 -
Jack Bechta
The NFL endorsement market
Agents will tell you that one of the biggest issues we have with our clients is setting their expectations for off-field endorsements and income opportunities. I live in San Diego and follow the Chargers because I am here. Even though this city has over one million people it gives little in the way of marketing opportunities for the Chargers players. Just ask Drew Brees, LaDainian Tomlinson or Antonio Gates. When the Chargers were rolling along as one of the league's "it teams", and LT was rewriting the record books, the premier deal he had was pitching a local hot tub company. Although companies such as Qualcomm, Sony (marketing division), Bumble Bee, TaylorMade and Active.com have a presence here, they didn't go to any of the Chargers players for marketing help.
This scenario gets played out over and over again in just about every NFL city. Much to the surprise of the players who play there. Here's why: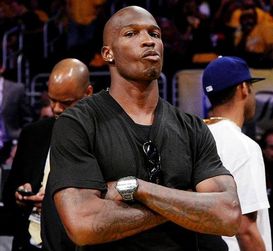 Ochocinco used his mouth and personality to garner endorsements.
Character Risk: One of the 1996 Packers' Super Bowl champs was TE Mark Chmura. He was a perfect role model and even publicly snubbed a visit to the White House because he disliked Bill Clinton's values (as he once referenced because of the Monica Lewinski issue). This good looking all American type, Super Bowl ring wearing model citizen was later charged with sexual assault of a 17-year-old minor. Although a jury eventually found Mark innocent, his image, his reputation and his legacy was pulverized by the incident.
When cyclist Lance Armstrong fell from grace, his marketing deals were quickly stripped away. Every time an athlete falls off his pedestal it hurts the marketability of all athletes in all sports. Therefore, many companies shy away from using athletes to promote their brand for fear that the athlete may be a headliner one morning and tarnish their brand as well.
Under the helmet: Many NFL players just don't get the facial recognition that their counterparts get in baseball and basketball. When an NBA player shoots a free throw, we get a good close up of every characteristic of their face. We see facial expressions and get a feeling of their personality. The cameras make it an intimate portrait. For NFL players, if you are not the QB and not constantly talking to the media after every game or practice, you won't garner household face recognition. And thus, you won't get the endorsements either.
Wrong team, wrong market: If you are a great player on a losing team, the chances for national endorsements are slim. If you are a great player on a bad team in a small market, they are worse. Companies want winners!
The top few get the lion's share: Cities like Baltimore, Dallas, Boston, Philly and Green Bay really built an intimate relationship with their star players. Even though there are over 50 players on a team, the majority of endorsements will usually go to just a handful of players. Even in cities like New York you would think that fifteen to twenty players on a team can make over a few hundred thousand dollars each in endorsements, it's just not the case.
For the 254 draft picks of the 2013 draft and their families who think the extra cash will be rolling in, they too will soon be in for a shock. Players may receive a lot of free product and even the use of a free car. However, it takes a lot of hard work to secure lucrative long-term endorsement deals. It sometimes takes being a super bowl MVP. It definitely takes a hard working endorsement rep.
So what can players and their agents do to cultivate endorsement opportunities?
For one, players have to be patient and take their time in building relationships with a company's decision-makers. They must also work at building a brand identity by giving a lot of themselves in the community, with charities and the media.
Another way may be by soliciting smaller but fast growing companies in your local market. It could be a solar power company, an equipment maker or even a local insurance company. Also, solicit competitors of the dominant companies in an area. When Adidas announced that they were getting into football in the mid nineties, they couldn't get any of the top NFL players to endorse their product. One of the "hot teams" of the day was the Buccaneers. They tried to get Warren Sapp, John Lynch and or Derrick Brooks. So I offered them (about the 5th most popular player on the team) WR/KR/PR, Karl "the Truth" Williams. It turned out to be a great deal. Karl received cash, merchandise and numerous billboards through out the Tampa area. None of the other Bucs player had a billboard. Within the next year, half the star Bucs players switched over to Adidas because they wanted to see their pictures on billboards as well.
The truth of the matter is, in the NFL player marketing business, it takes time to build up a personal brand and earn trust with companies. Additionally, many athletes think that they need a big agency to secure marketing deals. Not true! Drew Brees, Tom Brady and several others of the biggest NFL endorsers use their own mid-size agent or an outside boutique marketing agency. The bottom line is, it takes a commitment by players and agents to bring in off-field income.
Follow me on Twitter: @Jackbechta