July 11, 2012 -
Jack Bechta
Three (more) mistakes NFL players make with their money
One of the most popular articles I ever wrote for the National Football Post is "Ten reasons why NFL players go broke". The truth is that there are also several more reasons. As these activities may not be the main culprits that drain the bank accounts of NFL players, they do add to their demise.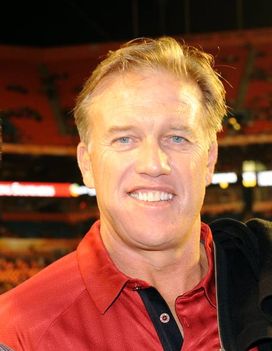 John Elway has been very successful opening his restaurants, Elway's, in Denver.
Starting a foundation: 98% of all NFL players that I have met want and do give back in some way. They give their time, their money and their resources to help make the difference in the lives of those less fortunate. NFL players actually don't get enough attention and credit for their philanthropy efforts. In working with and observing my own clients and other players around the league, I have yet to see numerous successful foundations.
Many players are encouraged to start a foundation just for the sake of having one. It's very difficult to find qualified people to operate a foundation. Many pro athletes hire family members who have no management or fundraising experience. The cost of running a foundation, paying the manager and financing just one event a year can easily exceed $100,000 per year. So that golf or bowling tournament better produce at least twice that in revenues.
Drew Brees' foundation, The Brees Dream Foundation, is an example of a foundation that has been a model for success. The difference is that Drew and his wife, Brittany, are hands on managers and operators of the entity. Drew also has the will and the clout to personally raise money. Just slapping one's name on a foundation will not bring in the donations and event sponsorships.
I tell my clients that unless you are making ten million dollars a year and have a qualified and experienced professional to run it, don't waste your time. If your name is not Peterson, Brady, Manning, Tebow, Rodgers or Polamalu, it's going to be difficult to manage and have a foundation that truly makes sense.
CONTINUE READING ON PAGE TWO...