January 18, 2012 -
Jack Bechta
Three more rounds please!
On average, most NFL teams sign at least 10 or more undrafted free agents after the draft each and every year. At least three to four players are what they may categorize as Priority Free Agents. These are draft eligible college players that have draftable grades but fell through the cracks of the draft.
One such player I represent, TE Will Yeatman from Maryland, had seven teams aggressively bidding for his service starting in round six of last year's draft. Will received a premium signing bonus from the Patriots, played a lot for them in the preseason and was a player they tried to keep in the practice squad with hopes of activating him a few weeks into the regular season. He was immediately claimed by several teams, with Miami winning the waivers claim. The Giants, Chargers, Bucs, Colts were also teams vying to sign Will after the draft. The fact is that had there been another round, Will and many priority free agents like him would have been drafted.
With about 330 players attending the Combine and only about 250 getting drafted each year and another 320 plus getting signed as undrafted free agents, it makes absolutely no sense as why we don't have three more rounds in the draft.
When I first got into the business in the eighties, there were twelve rounds, making a seventh round pick a mid round draft choice. Those rounds were stripped away from us in the then new 1993 Collective Bargaining Agreement that was highly influenced by the lawyers who helped the NBA forge their new CBA just prior to the expiration of the NFL's CBA.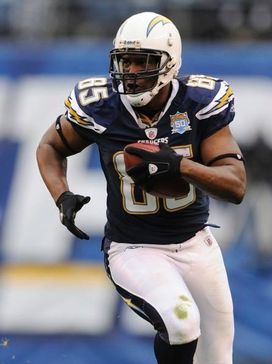 ICONFuture Hall of Famer, Antonio Gates, was undrafted in 2003 and has proven to be one of the greatest tight ends of all time.
Back then, having fewer rounds was an additional slant towards introducing more free agency for as many bodies as possible. So the fact that Union Chief Gene Upshaw bought into the idea of more freedom of choice for another group of players coupled with the new 80-man roster limit, made some sense at the time. However, it makes no sense to anyone I talked to in the league now.
This week while at the East West Shrine game practices, I had discussions with several prominent agents (we do talk to each other), GM's, and scouting directors about the subject. One NFC GM told me that he thinks there should be ten rounds. He said he doesn't know a team that does not sign at least three or four priority free agents that they would just draft. He also mentioned the subject has come up in a recent competition committee meeting and that he would like to table it again soon. One veteran agent I spoke to whose firm represents over fifty players said that they too "would welcome additional rounds". He said, "it just seems that when a team drafts a player they pay more attention to him, coach him more and he gets more reps. Chargers Scouting Director, John Spanos said to me; "I would be open to the idea of more rounds". I'm sure he would be as his scouting staff scored Kris Dielman, Malcom Floyd, Kassim Osgood, Antonio Gates, Jacque Cesaire, and Eric Parker all as undrafted free agents. These are players the Chargers most likely would have drafted had they had more picks. He said, "more rounds would definitely help smooth out some of the chaos that takes place immediately after the draft".
CONTINUE READING ABOUT THE DRAFT ON PAGE TWO...