May 18, 2011 -
Jack Bechta
Twitter sense for NFL players
One of my newest roles as an agent is advising my clients on a personal "social networking strategy". If you told me I would be doing this five years ago, I would have said, "yea, right!" However, for each new and existing client who is interested in building their brand, garnering off field income, and teeing themselves up for a second career in media, committing to Twitter and other social networking outlets such as Facebook can make good sense. However, it can come with price.
I think we all know that some athletes wish they could have some of their thoughtless tweets back after they inflamed their own front office, fan base and even teammates.
Others who caught on early like Reggie Bush are getting the attention of sponsors and big media companies who want to tap into their following. A guy like the Jags' Kirk Morrison, who grew up not to far from the social media birth place in silicon valley and played for the high profile Raiders, was an immediate hit on twitter and thus has already complied over 366,000 followers to date. Believe it or not, that's social equity for Kirk who now plays for the small market Jacksonville Jaguars. Twitter enables Kirk to keep in touch with the bay area fans and followers he picked up along the way.
With Twitter becoming more and more prolific among NFL users, some teams have significantly more users than others. While the Houston Texans lead the way with nearly 40 players active on twitter, the Buccaneers have only 5. Most NFL teams average between 20 and 25 twitter users, and these users must abide by the NFL rules regarding twitter.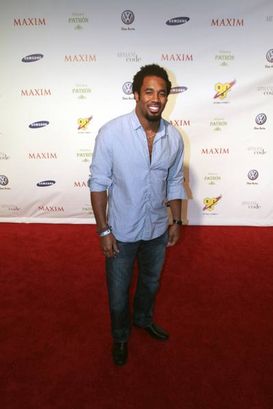 Jones, like many others, uses Twitter to expand his brand and reach out to fans.
Twitter is a great tool for players like Kirk who have a desire to get into the media business. It's also great for renaissance man and TV personality Dhani Jones of the Bengals and a great tool for Drew Brees who uses it to help bring attention to his philanthropic efforts.
For those players who are engaging in the social craze, here are some guidelines I recommend to my own clients: along with some good ideas from Michael Dolan of AQ to go by:
Are your coach and GM on board?
<p> If your bosses don't like it you better shelve the idea until you build up so much credibility you can do whatever you want. As one new NFL coach told me a few months ago, "I don't see any upside to my players having a twitter account."
My client, Chief's rookie QB Ricky Stanzi, couldn't care less about social media. Even for his generation, he's a little different as he's just old school blue collar. He has no interest in doing so which is good because I'm certain that both GM Scott Pioli and head coach Todd Haley don't care for it. If he were into it, I would have advised him to shut it down after being selected by the Chiefs. On the other hand, another one of my clients, Giants draft pick, safety Tyler Sash out of Iowa, is a very active twitter user. The NY/NJ market is a great place to build a brand and interact with fans and media. However, the east coast media can be tough on you if you slip up. I explained that it's always best to produce first and work with the team's PR department before getting too liberal.
Don't get baited into conversations with haters
Once they got you they will never let go. If you get into a twitter fight you will look childish.
Think first, then tweet
Once you tweet it out, the social network has it and they are not letting go. If you say something with emotion and/or out of jest it can easily be taken the wrong way. Furthermore, most sports reporting media posts are monitoring athletes' tweets just waiting for some good material they can hang you with.
Some subject/topics are taboo:
I always tell my clients to never comment publicly on the topics of sex, religion and politics. The odds are that you will piss off 50% of the general public and become some poster child for those who take the opposite view.
Give value to the community
I advise my clients that if you are going to join the social slam dance you better add value to the audience. You have to give insight, reveals, opinions, tips and something of value to the community. Don't just give reports of every move you make like: "hitting the showers, getting a massage, taking the Benz for a detail". Tell fans you and your teammates had a great practice or give nutritional or workout tips your fans can use and potential sponsors may love.
Have a purpose
The majority of my clients couldn't care less about Twitter. I don't think Ravens' Kelly Gregg or Chiefs' Tony Moeaki even know what it is. For those who want to use it; have an end game. Use it to engage fans, build your brand and raise money for charity. Use it to line up a second career especially if it's in media.
Here are some of the top NFL twitter ballers being followed:
Chad Ochocinco: Over 2 million followers
Reggie Bush: 1.6 million
T.O.: 900,000
Larry Fitzgerald: 743,000
Michael Vick: Over 500,000
Drew Brees: 480,000
Shaun Phillips: 420,000
Nick Barnett: Over 400,000
Kerry Rhodes: Over 400,000
Mark Sanchez: 380,000
Here are some of my favorite NFL player tweets:
"What do you think about sideline Snuggies? I think that would be gangsta."- Santonio Holmes
"I guess Arnold Schwarzenegger said jus have the baby, "I'll be back"" -Martellus Bennett
"Would any of u women get "NINE-0" tattooed on ur lower back for 150k and a shopping spree to all ur fav stores? u can't get it removed."- Darnell Dockett
"Dear NFL, I apologize for tweeting during the game but that was 2 months of my Bugatti payments you just took from me, I wont do it again" -Chad Ochocinco
Oh, and by the way, you can follow me on twitter: @jackbechta