March 15, 2011 -
Jack Bechta
Uncharted territory for all
The business of NFL football has changed dramatically as of March 4th. I'm usually knee deep into wheeling and dealing with placing free agents this time of year. Now, I am negotiating and exploring off-season workout venues for my veterans and rookies, directing my staff to help clients plan vacations and one by one, explaining to each client how the lockout affects them personally.
Let's start with the opportunity
Like many agents, I have been bombarded with emails and calls from workout facilities from around the country that want to offer off-season training services. The other agents and I have to create a structured environment for our clients or they can get out of shape quickly.
I have also been contacted by many top financial firms who are offering loans to players if the lockout persists over a long period of time.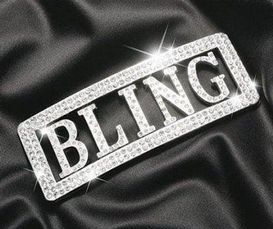 "Bling" could be just one of the many casualties of the NFL lockout.
However, I woke up to this email (which I cut and pasted below) that I thought captured the ultimate "Opportunist" taking full advantage of the lockout:
"Hi Jack, I wanted to let you know about a program my company is running to buy back jewelry from NFL players who would rather have the cash. I attached a one-page document here that gives some background to my company and this program.
What do you think is the best way I can spread the word to agents / managers so that they can tell their players this is available?"
This individual obviously doesn't think the players have the cash to sustain a prolonged lockout. Neither do the owners.
Frustration
I had a chance to speak to an NFL owner on Sunday. He told me that he and the owners were very frustrated by the CBA negotiation process. He told me "it was a long two weeks and a big waste of time. We knew we may not have reached an agreement by the extended deadline but we should have kept talking in earnest. There was no need for them to walk away from the table."
While setting up a workout for one of my draftees, an AFC General Manager told me yesterday that: "the owners went from being frustrated during the negotiations to now being just pissed off at the players and union leaders."
The group of guys most frustrated through the lockout is definitely the free agents who were prevented from exploring the 2010 market and not getting their payday along with a nice guaranteed component. This group by far has the biggest grievance with the current system and will have a strong case if they get their day in court.
Uncertainty
I've been getting many questions from my clients such as: Is my NFL life insurance still good? When should I take a vacation? Will I still get my roster bonus? Will I be restricted again? Do I have to rehab on my own now? What happens to my $175,000 workout bonus?
Even though the Players Union, team reps and the agents have been preparing NFL players for this day for a long time, the reality of the situation is that NFL players are reactive, not always proactive. Well reality is here and the day-to-day business of the NFL has changed.
Can't we all just get along?
Follow me on Twitter: @jackbechta