February 08, 2012 -
Jack Bechta
Under the Microscope
Starting February 22, 2012 hundreds of potential 2012 NFL draftees will be arriving in Indianapolis for the annual NFL Combine. There, they will be poked, weighed, measured, prodded, examined, questioned and then judged like livestock at the Texas Fair. A cast of evaluators from all 32 teams will be working hard to form an opinion about each and every player in attendance.
However, the draftees will come well prepared for their auditions. They have been training, practicing, rehearsing, sprinting, lifting, studying, and preparing for at least six weeks now for the gauntlet of interviews and skill tests. The agent industry has invested over 8 million dollars or more in getting our clients ready for an event that went from being secretive and private to being a media spectacle for the public to view live.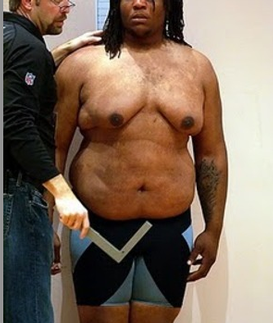 For some, going under the microscope is more difficult than others.
The pre-Combine preparation camps are so complete that they are even stocked with former NFL coaches and players who specialize in individual position drills. Former scouts and college scouting directors perform mock interviews with players. Players are fed supplements and quality food designed to have them gain or lose weight as needed. Players are taught short cuts and tricks on how to add some last minute water weight before weigh-in and how to make an impression in a short interview with a head coach and general manager.
On the flip side, the evaluators are well aware as to what depths these prep camps now go to, so they have high expectations that every player should be down-right flawless in their workouts, interviews and how they present themselves. One veteran NFC scout told me "the evolution of these prep classes have taken all of the fun out of the Combine". He also said that, "two decades ago it was an entertaining gong show usually filled with lots of laughs. There were guys so out of shape they couldn't complete all the drills. There were even friendly wagers made between scouts as to who might show up over 350 pounds."
With the Combine now on TV, players don't want to be embarrassed so they work a lot harder than ever before in getting ready. It wasn't always like that! In 1997, a Big Ten QB was so horribly unprepared that he was screwing up the drills so badly they actually sent him home before he finished.
Before the Combine organized and streamlined the team/player interview process, it was a free-for-all for teams to set up meetings with players. Scouts and Directors were literally tackling guys in the hotel lobbies, outside of the hospital and after the workouts to escort them to their interview room. It was so competitive that the Cowboys (the early Jerry Jones era) would post up some of their Cheerleaders outside of the room to incentivize players to come in and stay a while, as there was no time limit on meetings.
CONTINUE READING ABOUT THE COMBINE ON PAGE 2