April 15, 2011 -
Andrew Brandt
Agents rooting hard for a CBA
As the mediation talks resume in Minnesota with radio silence from each side -- as violation of Judge Susan Nelson's gag order could have meaningful consequences – let's take a break from courtroom football and look the group of people that Jerry Maguire and Arliss made famous: player agents. There may be no group of people, besides the players themselves, wishing harder for a new CBA. As a former agent myself, I understand their plight (but don't "feel their pain").
Ungoverned and unfettered
The NFLPA regulates NFL player agents, although only in their former role as a union.
The NFLPA – union version – certified agents to negotiate with NFL teams. Each year, aspiring agents apply, pay the application fee ($1650), submit to background checks, sit for a test in July and (hopefully) then are set free to represent players. In 2010, there were 160 new agents added to the existing 825 NFL player agents.
Beyond the entrance requirements, the NFLPA -- union version -- had authority to discipline agents who ran afoul of regulations such as the "Junior rule" limiting contact between agents and underclassmen. It also provided arbitration for agents seeking to recover fees against players and/or other agents.
The union's decertification means there is no governing body for agents. There are neither rules – nor enforcement of rules -- on contacting active or future players, poaching players from other agents, paying players or other unscrupulous conduct. Free from any governance from the former union, it is the Wild West for agents now in an already-cutthroat business.
Rookie support
As in any year, potential draft picks lean on agents for financial assistance this time of year. The lockout has no effect on that. Agents foot the bill for pre and post-Combine training, costing up to $50,000 during the long offseason.
In previous years, though, agents knew when the gravy train would end. At some point in the summer, the player would sign his contract with the team, receive a bonus and start supporting himself (and perhaps extended family). This year there is no end in sight to the labor dispute and agent funding of rookies could continue indefinitely.
Business model changing
Representing rookies even in the best of times has been a difficult proposition in terms of margins. With a maximum 3% fee – many top picks pay less -- and bonuses dropping off significantly after the third round, player agents are fighting to be profitable, especially with middle or low round picks. This year the return on investment will be less.
Even for the high picks, agents are bracing for a storm. Compensation models for first-rounders will be dramatically reduced -- perhaps $300 million in reduced guarantees from first round picks -- while the agent investment in the players continues to grow.
Agents of top picks are hoping for a temporary installation of the 2010 NFL work rules if Judge Nelson decides to lift the lockout and force the NFL to open. This would implement the existing system of paying rookies, a windfall for top picks and their agents. However, even if the old rules were imposed, NFL management may wait for the new CBA and its reduced rookie compensation model, whenever may be.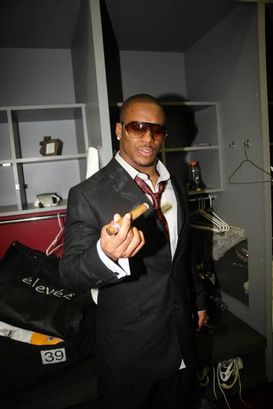 ICONPlayer spending during the lockout will be an issue.
Funding goes beyond rookies
Veteran players are also starting to worry about their finances with no end in sight to the labor dispute. The NFLPA has a fund for players that played in 2009 and 2010, a maximum of $60,000 over six months with over 1000 players not entitled to the full amount.
The stories are beginning about the lengths that players are going to in securing funds through this period. In the meantime, the agent will be the primary person that many players look to for funding. Several agents have told me that they have been advancing money to players in small amounts and expect the requests to get larger as time goes by.
Free agents dazed and confused
While many fans are concerned about whether there will be football in the fall, many players are much more concerned about where they will be playing.
800 of the 1800 NFL players have expired contracts. Some are exclusive to their teams, some have limited rights, and some will be unrestricted free agents with leverage. All of them have questions and insecurities about when and where they will find employment. And the one repository for all those questions and concerns is with their agents.
Agents are answering the same questions over and over again from their clients during these months of uncertainty. They must be agent/friend/psychologist/human resource manager during this time. As I tell agents that call for my opinion on what will happen and what to tell their player, I tell them to be positive, patient and as informed as possible. If they are not adequately informed, players will find another agent who is.
Cheerleading a deal
Publicly, the agent community is standing behind the NFLPA and its strategy, fully backing DeMaurice Smith and his plan of decertification and litigation to achieve the best result for the players. Privately, they are hoping for a deal sooner rather than later. For example, one of the most high-profile agents, Drew Rosenhaus, with approximately 150 clients, is using Twitter and other resources to root on a deal and warn of the consequences of not having one.
The best present for player agents is a CBA to get their players moving, their rookies paid and their personal bank accounts liquid again.
The lockout cannot end soon enough for player agents.
Follow me on Twitter at adbrandt