June 29, 2011 -
Andrew Brandt
Andrew's answers: labor mailbag
As we – hopefully – enter a critical time in our long-running labor dispute, NFL and NFLPA representatives are meeting for the fifth week back where the lawsuit of Brady v. NFL began: near the courthouse of the Minnesota District Court for four days of talks. We can only hope that the Secret Negotiation Tour '11 -- having made tour stops in Chicago, New York, Maryland and Boston makes its last and final stop at the chambers of Judge Nelson -- who must review and approve any settlement of Brady v. NFL -- only minutes away from these current meetings.
With that and having received so many questions over the past week, here are a few of the most common, with my best attempt to answer them:
With a new round of secret meetings this week in Minnesota, are you optimistic about a deal getting done soon?
In a word, yes. However, I was the fool who was optimistic about a deal getting done back in March, knowing there would be a void on the horizon until July. Well, here we are.
The two parties have recognized that economic harm is ahead for both sides and are back to working on the issues after three months of courtroom football. Conceptually, they are more aligned than they were in March. The devil, of course, is in the details.
As to reports of a deal being close or "85% done", well, that is like being 85% pregnant. There is a deal or no deal. Until then, it is just -- pardon the pun -- labor pains. We await the baby.
There are a lot of moving parts here. The good news is that multiple NFL and NFLPA officials that are part of working groups are in Minnesota -- "supervised" by Roger Goodell and DeMaurice Smith -- hashing out issues regarding the revenue split, the cash minimum, rookie salaries, offseason workouts (or lack thereof, see below), free agency, etc. The group now in Minnesota is the group that needs to do the nuts and bolts of the CBA; that in itself is good news.
As for Smith and Goodell, Peter King of Sports Illustrated reported that they flew together to the Rookie Symposium -- appropriately named "The Business of Football" -- for Goodell to speak to the rookies. We can only hope they scratched out some deal terms on a cocktail napkin during that flight.
This momentum train seems to be hard to derail, although again: nothing is agreed to until everything is agreed to. Getting to "yes" will take some work, and this is a very important week in the process.
What about reports of players meeting with the lawyers?
They want to know their options. If Brady v. NFL is moving towards a settlement – as we hope it is – the Players may be making sure that they know what they would be giving up by settling the lawsuit.
And what is that? An antitrust lawsuit that could pay potentially hundreds of millions in damages if restraints such as the Draft, Cap and free agency restrictions -- no longer protected by the labor exemption without a union -- are declared illegal.
The problem for the Players is time. The case may not see a courtroom until a year from now, if that. The pressure point for the Owners would be the discovery phase, when they may be forced to show more of their financial statements, but that also could be months away at the earliest.
What about the Eighth Circuit and Judge Doty's rulings?
My sense is all of these judges are standing down during these negotiations. Judge Doty heard arguments on May 12th; the Eighth Circuit heard arguments on June 3rd. Both may well know how they will rule but are delaying to not impose their will on what appear to be productive negotiations towards a resolution.
Is Judge Boylan still mediating between the two sides?
Boylan is there and apprising the Eighth Circuit, Judge Nelson, and Judge Doty of the status of negotiations and their momentum or lack thereof.
I am told that both sides have warmed to Boylan, who is now back to his home turf and may have a continuing role when the CBA is negotiated, perhaps in place of the judicial oversight the Owners desperately want to avoid.
What do you think football will look like without the offseason?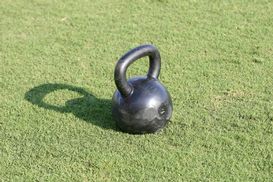 ICONOffseason workout programs will be vastly reduced in new CBA.
Welcome to the future. There is one thing we know for sure about the next CBA: there will be far less of an organized offseason than in the past. With player health and safety a priority for both sides, the Owners have already offered reduced offseason programs and Organized Team Activities (OTAs) in the offseason.
Coaches will not be pleased with this new reality, as the new offseason will not look dramatically different than the locked-out one we are having now.
I have mixed feelings here: as a former team executive, teams like players tethered as much as possible in the offseason, and I provided financial incentives for them to be there (Green Bay was not the most geographically desirable place in late winter/early spring).
The reality, however, is that most players would rather be with their private trainers and/or facilities in preferred locations around the country. That is not a slight to the teams' staff; it is the reality of the long offseason prior to the strenuous grind of the season.
When things are resolved, how will teams handle the mass of free agents?
When the bell rings for free agency, there will be 500 players that need to be addressed, and roughly the same number of undrafted free agents that will be signed. The undrafted group may be the first to sign, as teams need to fill out their rosters and position groupings.
The mechanics of the process is being negotiated. Owners have requested a Right of First Refusal (ROFR) -- similar to a Transition tag -- for a couple of their own free agents, but Players are resisting this potential hitch in true free agency. In practice, however, if the player has good feelings about the incumbent team and the team has a good relationship with the agent, the team usually has a de facto ROFR anyway.
Perhaps there will be a 3-5 day grace period where teams can talk to their own free agents but not others. This would essentially reverse the clock back to late February, pretending we are at the normal early-March start to free agency.
With the potential frenzy and craziness, this would present an opportunity for teams to shine. Whether the offseason is six months or six days, the formula for success is the same: prioritize players in certain financial parameters and move purposefully through the list. There will also be surprises but the superiorly managed teams stay cool when the bullets start flying and resist emotional impulse signings that they will regret later (Haynesworth, anyone?).
As always, stay tuned and keep hope alive.
Follow me on Twitter at adbrandt.