April 13, 2011 -
Andrew Brandt
Courtroom football: mediation phase
Mediation Part II begins in earnest today as the key player in the NFL in 2011, Judge Susan Nelson, has ordered such talks to occur. After Nelson "urged" the two sides to talk last week after the hearing on whether to lift the lockout, she found out what NFL fans have known for two years about these two sides: these guys do not agree on the meaning of the word "talk".
Boylan's brew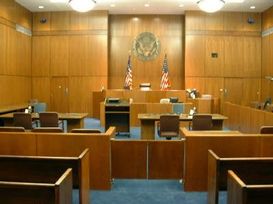 ICONBoylan will meet both sides in his chambers.
Forced to intervene in the semantics game that brewed about if and where and when each side would agree to mediate, Nelson summoned the parties to a conference call Friday. As the Players wanted, mediation would proceed under her watch with a mediator across town, Judge Arthur Boylan.
Boylan has great experience in this area. According to a source, he has done "hundreds, if not thousands" of mediations. He will operate out of three rooms, putting each side in one room and bringing them together to talk with him.
It is now Boylan's challenge to do what 18 days with mediator George Cohen in February and March could not: have them engage in reasoned and productive negotiations towards common ground. Can he do it? He can, but it will be an enormous challenge.
Reasons for optimism
Boylan is infused with more power and inherent respect than given Cohen due to circumstances and timing. Cohen was dealing with herds -- dozens of people from each side went in and out of that building -- and had to shepherd them through a difficult process. And although his gag order held for a while, it eventually ruptured as both sides treated his warning as that of a substitute teacher.
Boylan has the advantage of forced mediation. He will be reporting back to his boss down the hall, Judge Nelson, whose ruling on whether to lift the lockout is coming soon. Or not. Boylan's reports of progress or not could potentially cause Nelson to hold her ruling. Nelson does not have to make a ruling at any appointed time; progress with Boylan could delay or even erase the need for a decision.
Also, mediation involving small groups of mostly lawyers can actually be a good thing. The emotion and personalities that clouded the earlier mediation will dissipate, as lawyers can hopefully frame an outline for a deal that can be filled in with football issues at some point.
A moment in time
The biggest hope is that this is a reality moment for the Owners and the Players. Nelson has thrown a lifeline to both sides to use this brief window of time purposefully towards the basis for a CBA for the next 5-8 years. She has inferred that one party is not going to like the way she rules, and that could set off a long chain of legal events that do not get us anywhere near an NFL practice or game. Nelson has offered mediation as a way to seize the moment.
Reasons for pessimism
The Players feel emboldened after the hearing last week. Nelson seemed to be leaning their way regarding the venue -- the Court over the NLRB -- and irreparable harm, noting that if the lockout were not lifted it could last forever.
The Owners feel that Nelson could still rule for them and even if she does not, they feel good about appeal. David Boies is known primarily for his prowess in appellate courts and the Eighth Circuit may be more kind to the NFL than the District Court level. And even if the NFL loses on appeal and opens for business, the Players will not like working under temporary rules that will resemble those of 2010.
All of this is to say that both sides may just lightly engage over the coming days until Nelson makes her ruling. We may not see true commitment from either side of the table knowing that Nelson has yet to rule.
Also, for the same reason that having mostly lawyers in the room could be a good thing, it could be a negative. Lawyers will do what they do. They will divert, delay and digress. They will caucus; they will recess; they will take their time in needing to talk to their clients, etc. They will produce billable hours.
And beyond all of this, there have been two years of talks between these two litigants. It has produced very little hope of an agreement.
What about De?
Added to the legal team of the Players this week has been one DeMaurice Smith, last seen as Executive Director of the NFLPA: the union. Since the union decertified and class counsel represented the Players, many asked about his role. Among the many who asked may have been Judge Nelson.
I am speculating, but the reason Smith was added to the counsel list for the Players may be -- aside the fact that he has been a litigator before -- that Judge Nelson asked what his role was.
Now Smith will participate in the mediations as a lawyer for the Players, the group he used to represent as their union leader. It will be interesting to see if Smith is a divisive or unifying force among the brigade of Players' attorneys.
We can only hope for the best with Mediation, part II. Let's hope Arthur Boylan can advance the ball in Courtroom football before throwing a lateral to Judge Nelson.
Follow me on Twitter: @adbrandt