August 13, 2010 -
Andrew Brandt
Friday new$ and note$
We are starting to see more players become vocal and increasingly opinionated about the ongoing – and apparently dormant – collective bargaining negotiations between their union, the NFLPA, and the NFL. This week Super Bowl MVP Drew Brees weighed in on the matter, telling the Boston Globe: "Last year, we experienced the highest revenues we've ever experienced. But now we're being told the system is broken. Until that's proven to us, all we're seeing is that revenues are as high as they've ever been."
There will be more players speaking out in coming weeks and months. There are two players that have recently spoken publicly about the issues that, in my opinion, are going to be increasingly important to the debate.
Brady believes
Tom Brady is not only awaiting a personal contract extension but is involved in the bigger negotiation as an alternate NFLPA representative.
Brady, who long ago mastered the strategy of answering questions without saying much -- something he does quite well on personal issues – said of his own contract negotiation "Everyone works hard to make a living for themselves, and I certainly don't think we have much to gripe about."
Although quietly frustrated about the snail's progress of his negotiations, Brady was able to cleverly take an unselfish tone engaging to fans, teammates and, of course, the Krafts, who now say the negotiation for Brady is "cooking."
When the inevitable question about the Sam Bradford contract and the $50 million guarantee was posed, Brady declined to take that bait, saying, "As players, we want the money going to the players. If it's rookies, it's rookies. If it's veterans, it's veterans."
Rather than fall into the trap of dividing himself from players like Bradford, Brady eschewed the "rookies make too much money" mantra of other veteran players and spoke to the heart of the issue, which is simple: it's about getting the money from the owners, not so much which players get it. If owners want to reduce the amounts going to unproven players, that only has meaning to astute players like Brady if earmarked for veteran players
As simple as it sounds, that fact has not been articulated as simply and forcefully by anyone on the player side until Brady, someone who sees the bigger picture.
Foxworth's feelings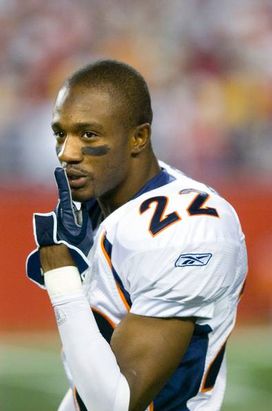 ICONFoxworth will be a key player in union issues.
Another very important player to the process suffered a season-ending injury at the start of camp. However, that will not keep him away from important off-field duties, which may lead to something bigger down the road.
The Ravens will miss their top cornerback, Domonique Foxworth, who tore his anterior cruciate ligament without being touched, but the union will continue to have his leadership.
He is the youngest member of the union executive committee in NFLPA history. He was a staunch advocate for NFLPA executive director DeMaurice Smith in his surprise election to the post and is as active as any player in the collective bargaining process.
Foxworth has not been shy about calling out NFL ownership on what he believes to be the real issue behind the NFL's financial complaints: their own internal revenue-sharing. Interestingly, this was the issue that was at the heart of the matter prior to the 2006 CBA although still not resolved.
Foxworth told our NFP reporter Aaron Wilson: "Instead of bickering about how to split up the money and fighting with Daniel Snyder and Jerry Jones over revenue sharing, it's more advantageous to say 'Let's take it from them.'"
Foxworth is smart and conversant on all the important issues. Moreover, he is unafraid to take a strong stand, as evidenced by the above comments. He has become Smith's favored son among players and is already being groomed for a larger role in the union at some point in the future.
Now with more time away from the field, he will give the bargaining process even more attention. The Ravens' loss is the union's gain.
These two guys seem to get it.
Follow me on Twitter at adbrandt.
Click here to purchase the Total Access Pass/ Fantasy Draft Guide from the NFP and receive a free Deuce Brand watch while supplies last.