January 10, 2012 -
Andrew Brandt
Packer nation mourns a loss
Packers offensive coordinator Joe Philbin and his wife Diane suffered an unspeakable loss yesterday. Their 21 year-old son Michael – missing since early Sunday morning -- was feared to be submerged in the Fox River in Oshkosh, Wisconsin. Packer employees and players were told yesterday that the body was found was indeed that of Michael Philbin. Joe and Diane's – and every parent's – worst fears were realized.
Knowing Joe
It is hard to imagine the loss of a son. I feel so sad for Joe and Diane, two solid people who have made a life, a home and a circle of close and caring friends in Green Bay.
I worked with Joe in Green Bay from 2003-2008 -- he has been part of both the coaching staffs of Mike Sherman and Mike McCarthy -- and grew to truly appreciate him. I didn't know Michael or any of his five siblings but they would show up en masse to Packer functions, quite a sight as someone would inevitably call out, "Here come the Philbins!"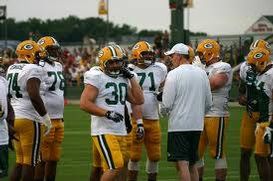 ICONPhilbin is well-liked by players and colleagues.
Joe is as humble and honest as can be. With New England roots and many years in the Midwest -- he coached at Harvard and Iowa, among other places -- Joe has traits of both areas. He has a dry wit, a wry and sometimes sarcastic sense of humor along with a no-ego kindness that becomes clear in the first few moments of knowing him. We would talk about topics far beyond football, as he possesses a large and diverse world-view.
Joe is the antithesis of the stereotype of a screaming, red-faced coach. He is cerebral in his approach, open to suggestions and willing to adapt. Joe is a skilled offensive mind who adds great value to the prolific Packer offense, yet speaks only of how lucky he is to have the talent he has playing for him, often referring to "the thrower," Aaron Rodgers, as "special".
Family first
Beyond the rigors of the coaching lifestyle, I saw Joe as a dedicated family man. He talked about his kids often and, when we spoke this fall, we talked about his son attending the University of Pennsylvania, where I teach. Joe also spoke very appreciatively about McCarthy allowing his staff plenty of time with their families, especially the multiple weeks off in the offseason.
For some coaches, it is a clich