March 08, 2012 -
Andrew Brandt
Peyton's Next Place
First, a thought on how lucky – or technically, Lucky – Jim Irsay and the Colts are. Had the Colts not finished with the worst record in the NFL, giving them a grooved path to a replacement for Manning in Andrew Luck, how would they have been able to part from Peyton Manning? Despite "circumstances", "Cap problems" and Manning's neck health, there would have been no way to justify moving on from Manning to take, say, a defensive lineman with the fifth pick in the Draft. Had the Colts won one more game they would, in my opinion, be exercising the $28 million option on Manning's contract today.
But alas, time marches on; the speculation on Manning's next address has been in full throat for months. Let's examine.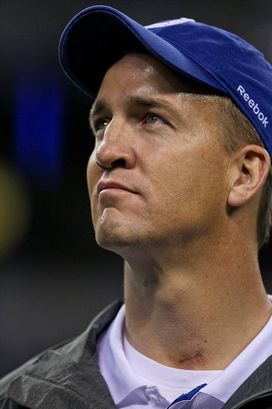 ICONManning will have several suitors.
The next contract
As noted in this space often, contract negotiations are about options, as options create leverage. I sense Manning will have options. And he will have leverage.
Many have suggested that Manning's next contract will be "incentive-laden". Uh, no. "Incentive-laden" contracts are for players that have little to no leverage, usually having one option. Manning will have several.
This is not to say that there will not be incentives in Manning's next contract. And those incentives will not count against the Cap, as Cap treatment of incentives relates to a player's performance in the prior year, where Manning had no performance in 2011. However, the incentives will be layered over a serious contract, complete with heavy guarantees forged by the leverage of multiple bidders.
How much guaranteed? Hard to say, but it could potentially approach the $28 million that Manning was scheduled to receive if his contract was in place after today with the Colts.
The teams
Manning fits in the wheelhouse of two teams, both of which do not have strong emotional or financial commitments to a quarterback.
The Redskins and Dolphins both have ownership with a history of being enamored with name brands and willing to pay a premium for them. My sense is that they will be first in line at the door to sign Manning.
I also see the Seahawks as a realistic contender, replete with cash and only having limited ties to quarterbacks Tarvaris Jackson and Charlie Whitehurst. The issue there may be their potential pursuit of Matt Flynn, a favorite of general manager John Schneider from his time with the Packers. Flynn may also factor in discussions with the Dolphins.
Previously engaged
I believe that a team and its management have to stand for something. Otherwise, the organization moves with the wind with no real values in place. Therefore, I would not see Manning landing in places where the team has made commitments to quarterbacks in the past couple of years which say to them – emotionally and financially – "You're our guy!"
To me, that rules out the Cardinals, who committed $60 million and $21 million guaranteed to Kevin Kolb. That rules out the Chiefs, who committed $63 million and $28 million guaranteed to Matt Cassel. That rules out the Texans, who committed $48 million and a $21 million guaranteed to Matt Schaub. And that rules out the Jets, who have committed $44 million and $28 million guaranteed to Mark Sanchez.
I know what you're saying: "But this is Peyton Manning! He's better than those guys!" And some of those organizations may be thinking the same thing. But personally, I just don't think that style works. Not only is it telling your quarterback that he is expendable, it is telling every player in the locker room the same thing. Again, organizations have to stand for something, even at the expense of resisting temptation on Peyton Manning.
Truly free
Regardless, Manning becomes available in the marketplace. That, in itself, is an extraordinary statement. Players of his pedigree at the quarterback position simply do not become available in the NFL…ever. We've seen bounties paid – perhaps a poor choice of words – for the right to acquire quarterbacks such as Carson Palmer and Jay Cutler due to low supply and high demand. And that demand will be sky high for the NFL's newest free agent, Peyton Manning, neck surgeries and all.
Let the bidding begin.
Follow me on Twitter at adbrandt