May 23, 2011 -
Andrew Brandt
What's the Plan?
Although we have not yet reached the June 3rd appeal hearing, I am hearing questions of "What do we do next?" starting to ripple through the NFL player populace. Last week the Eighth Circuit (the Court) ruled to keep the lockout intact through the appeal process and – barring a surprise decision on appeal – showed their hand on the next ruling. Assuming the ruling on appeal tracks the ruling for the stay -- which is more likely than not -- the lockout will continue indefinitely.
Looking for answers
Since the ruling a week ago tonight, I have heard from more agents and players in a week than I have for a while. They are reaching out to survey what is ahead. I ask about answers from NFLPA leadership. Some say they don't know whom to ask, some say their player representatives (reps) are not sure, as they have no relationship with the lawyers who are representing them in Brady v. NFL.
I am also getting questions about NFLPA leader DeMaurice Smith, who will come into focus more and more in coming weeks as the face of the Players and, hopefully, as the person able and willing to negotiate a new CBA.
I have spent time with Smith and find him to be likeable and passionate about representing the players. We both grew up in Washington, D.C. as fans of the Redskins and I admire his passion. My sense is that his support from players is solid but about to be tested. I have empathized with his role, as I refer to him "playing goalie" in trying to protect the status quo for the Players while the Owners seek a rollback.
Smith is not liked by NFL owners and executives. I have heard many of them say that Smith "digs litigation" which is – pardon the pun – a personal dig at Smith.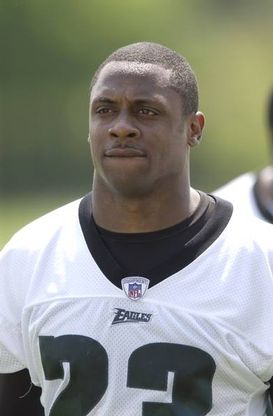 ICONSmith was elected over former player Troy Vincent.
Leader as litigator
In March of 2009, the NFLPA elected Smith to become their Executive Director in a surprising unanimous victory over former players Troy Vincent and Trace Armstrong. Smith, an unknown at the time, took the audience by storm.
Smith strategically finds talking points that reverberate with his audience – as he has recently done speaking of the late Dave Duerson – and did that day with an impressive Powerpoint presentation playing up connections in Washington, up to and including President Obama. As on player rep told me: "Guys were all looking at each other and saying, 'We want that guy!'"
Smith advocated an aggressive posture towards management, a clear departure from Upshaw' s personal relationships with Paul Tagliabue, Dan Rooney and Jerry Richardson, and stayed true to his word. He also presented the legal strategy of decertification and litigation, formulated along with lead counsel Jeffrey Kessler. And with the emphatic ruling by Judge Susan Nelson in April, the plan was thriving.
Change of plan
Last week's Court ruling put a dent in the strategy and may cause a different plan. As the eminent philosopher and negotiator Mike Tyson once said "Everybody has a plan until they get punched in the face."
With the Court's resounding rebuke of Judge Nelson, it is expected that the 2-1 majority view is unlikely to change their opinion of Nelson's handling of the case.
The response from the NFLPA was "The NFL's request for a stay of the lockout that was granted today means no football." Pointing the finger at the other side has been a trademark of this dispute, with both the NFL and NLFPA playing the "it's their fault" game.
Smith even accused the NFL of "suing to stop football", although he is named counsel for the plaintiffs bringing the lawsuit in Brady v. NFL.
Message to players
Privately, Smith may be telling players: (1) that there could be a different result come June 3rd with the appeal hearing and opinion (possible but unlikely); and (2) to expect a significant damage award from Judge David Doty on the television contract lockout insurance case soon (likely but the NFL will appeal with an indefinite timing for the appeal to be heard).
Beyond that, there does not appear to be an identifiable plan to address an indefinite lockout.
What lies ahead
The Players can appeal a negative ruling on appeal to the full panel of the Eighth Circuit, although it is hard to see the full panel not backing the majority opinion.
The Players can also appeal to the United States Supreme Court. Even if the Court were to take the case, which is unlikely, it returns from summer recess on the first Monday of October and then would schedule a hearing sometime in 2012.
Strategy in focus
Let me say this: I completely understand the NFLPA's strategy of decertification and litigation. History has shown that NFL players have made more gains through the threat of antitrust litigation than through collective bargaining. Negotiations are about leverage, and NFL players gain more leverage from the threat of antitrust litigation than from bargaining.
However, unlike what occurred twenty years ago, the NFL made it a priority to avoid paying players while simultaneously being sued by them. And now the Court has allowed that strategy -- the lockout -- to stay in place, perhaps indefinitely.
Thus, if there is no end to the lockout in sight and no checks being written, another plan must ensue.
One man's wish
I sincerely hope for two things in the coming weeks:
(1) The NFLPA's plan B – if they lose on appeal – is a willingness to move from litigation to negotiation and make a deal; and
(2) The NFL – if they win on appeal – uses the leverage of an indefinite lockout fairly and reasonably with their most important partner – the players – for a deal that will define their relationship for years to come. As the NFL has found out, no one wins with a one-sided agreement.
Let's hope that these business and legal adversaries stop being enemies and find common ground...
Follow me on Twitter at adbrandt.