February 08, 2012 -
Greg Gabriel
Are the Giants the best organization in the NFL?
The Giants won their fourth Super Bowl championship since 1987 on Sunday. They have been in five Super Bowls in that period with the only loss being to Baltimore in January 2001. Why are the Giants so consistently good? Because in my opinion they are without a doubt the best organization in the NFL.
I worked for the Giants from January 1985 until June 2001 and was fortunate enough to be part of three of those Super Bowl appearances. I can honestly say it was the best time I had while working in the NFL. What I saw was an organization that was well run and cared about its employees. It started at the top with the Mara family. The have owned the Giants since their inception back in 1925. The Maras have a hands-on approach. It was that way when Wellington Mara was alive and it's the same now with Wellington's oldest son John running the club as President and Co-Owner with Steve Tisch. They are and always have been very close to the people who work for them. To tell you a little story, in May 1986 I had been with the Giants for only 17 months. My father died that month, and shortly after my mother received a handwritten note from Wellington Mara expressing his condolences. My mother had never met Wellington and I worked for him but for a short time yet he took the time to write that note. It had a lot of meaning to me and my family. Those are the type of people the Maras are. They care.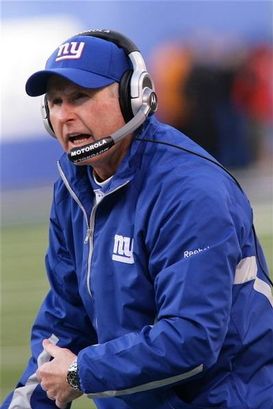 ICONTom Coughlin won his second Super Bowl this past Sunday.
One of the keys to success in the NFL is continuity. The Giants have that. In the last 30 years they have only had five head coaches (Bill Parcells, Ray Handley, Dan Reeves, Jim Fassel and Tom Coughlin). In that same period there have been only three General Managers (George Young, Ernie Accorsi and Jerry Reese). Three of those five coaches got to Super Bowls and all three of the General Managers got to the big game.
When I said that the Giants take care of their employees, it's an understatement. Many of the people who worked their when I started in 1985 are still there now. Their scouting staff probably has had more continuity than any other staff in the league, and all are excellent scouts. Jerry Shay, who was the Director of College Scouting when I was there, is said to be retiring after April's draft. He has spent most of his adult life with the club. He played for the Giants for a few years and has been scouting for well over 30 years. Scouts like Steve Verderosa and Jerry Davis all have better than 20 years with the Giants and executive scout Joe Collins is a relative newcomer to the organization being there just 10 years, but he has been in scouting with other clubs in the league for close to 35 years. There are at least four other scouts that have been with the club for over 10 years. With that continuity you can't help but be successful.
The same can be said in other areas. VP of Medical Services Ronnie Barnes, VP of Administration Jim Phelan and Administrative Assistant to the General Manager Rita Giordanetti all have better than 30 years with the Giants. You could go through the media guide and find many similar stories. When so many people stay with an organization that long it tells you something...they are the best!
One thing can be said about the Maras. They don't make rash decisions based on media or fan opinion. A year ago the New York media was calling for head coach Tom Coughlin's head. John Mara refused to listen because he knew what kind of coach he had. Not giving in to opinion led to their current championship. I worked with Coughlin for three years when he was on Bill Parcells' staff and have followed his career as a head coach with Boston College, Jacksonville and New York, and I have no doubt that he is one of the most underrated coaches in the NFL. Few get their teams as ready to play in big games as Coughlin. By the time he is ready to retire he will go down as one of the all-time great coaches in NFL history.
The Giants have won 8 NFL championships, third behind Green Bay with 13 and Chicago with 9. I'm sure there will be many more because of the way they do business. They truly are the Flagship Franchise in the National Football League.