April 03, 2011 -
Greg Gabriel
Breaking down Muhammad Wilkerson and Phil Taylor
As we have stated many times in the past few weeks, the strength of the first round in this year's draft is the defensive line. Insiders have told me that as many as 12 linemen could go in the first round, though I think ten is the better number. We have talked about most of these players but two big inside guys we still need to talk about are Muhammad Wilkerson of Temple and Phil Taylor of Baylor. Both of these players had strong seasons in 2010 and look to have a lot of upside. Like many of the other defensive linemen we have talked about, both of these players also have the versatility to play in more than one scheme.
Muhammad Wilkerson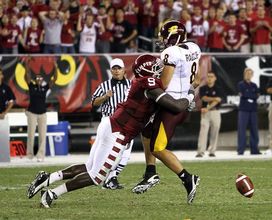 Muhammad Wilkerson is not your typical MAC defensive lineman.
Wilkerson is a third-year junior who entered the draft as an underclassman. He's four years out of high school because he went to a prep school for a year. In high school, he was not considered a top prospect. In fact, he may have been a better basketball player, thus the year in prep school. After a year at Hargrove Military Academy he became a 3-star recruit.
As a freshman at Temple he played in 11 games with no starts and has been a starter the last two seasons. Last season was a breakout year for him with 70 total tackles, 9.5 sacks and 13 tackles for loss. Wilkerson has excellent size at 6-4 and 315 pounds with 35