May 03, 2011 -
Greg Gabriel
Draft analysis: AFC East
Over the next couple of weeks we will take a look at the drafts of each NFL team and discuss how each player drafted fits in to their offensive and defensive schemes. First up: the AFC East.
New England Patriots
Let's face it, Bill Belichick has built one of the best if not the best football operations departments in the league. He knows how to work a draft better than anyone and because of this he has multiple high picks every year. He did it again this year when he traded the No. 28 selection in this draft for New Orleans' No. 56 selection and their first-round pick in next year's draft . He also made a trade with the Raiders getting their second-round pick next year. So not only did the Pats get a bunch of good players this year, they also have two firsts and two seconds next year.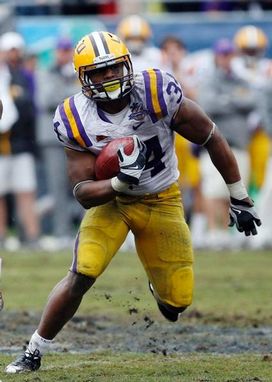 ICONStevan Ridley adds depth to the Patriots backfield.
Looking at their draft, tackle Nate Solder brings size and athleticism to their line. With Solder, they may be able to move Matt Light inside to guard if he is re-signed. Corner Ras-I Dowling has first-round talent. I did a lot of work on him last year thinking he may come out early and felt he was far superior to Chris Cook, who was the 2nd round pick of the Vikings last year. The Pats needed to add some size and youth to their running back group and did so with Shane Vereen and Stevan Ridley. For years the Patriots have been very successful using a running back by committee approach to their offense. Vereen and Ridley will be very good complements to their other backs.
New England was probably the best spot for Ryan Mallett to land. He has talent but he needs discipline and will learn it in New England. He can't have a better teacher than Tom Brady and when Brady is ready to step down, Mallett should be able to run the show. If some of his pre-draft problems come to surface in New England, Belichick will quickly cut him loose. Taking Marcus Cannon was a great move. He may be on NFI this year but when he is ready to play it will be like adding another 2nd round pick. He should be able to play guard or tackle in the NFL.
Lee Smith is a big "Y" tight end who will be used mainly as a blocker and will be a great complement to Rob Gronkowski and Aaron Hernandez. Markell Carter and Malcolm Williams are developmental picks destined for the practice squad. Carter, a former defensive end, has pass rush traits and will need to learn how to play from an up position.
Buffalo Bills
I have been critical of some of the things Buffalo has done in the past, but this year I feel they did an excellent job with their draft. Top pick Marcell Dareus could very well have been the first player taken in the draft. He is a perfect fit for a 3-4 defense and has Pro Bowl potential. He may never be a 10-sack-a-year guy, but he should consistently get