August 26, 2010 -
Greg Gabriel
NFL news and notes
Buffalo
On the last day of Bills training camp at St. John Fisher College, head coach Chan Gailey chastised some fans for heckling Bills players. The player most heckled was quarterback Trent Edwards. Because it was getting obnoxious, Gailey walked over to the group and scolded them. Gailey is trying to build a strong team atmosphere and to stand up to sneering fans on his players' behalf has to go over big with his team. Gailey is showing his players he will fight for them. Now they need to fight for him. It may be a small token but it will pay off handily in the long run.
Cincinnati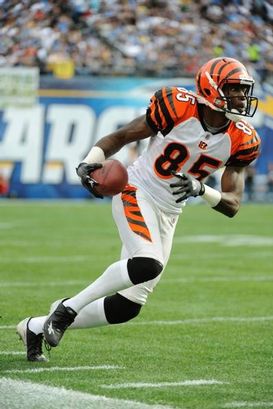 IconChad Ochocinco is a little lighter in the wallet these days.
The NFL has fined Chad Ochocinco $25,000 for tweeting during the Bengals' last preseason game. I really don't know why the fine was so low. This was a deliberate act on Ochcinco's part to test the league and its new rule. For those who don't know, the league during the offseason instituted a rule against players tweeting from the sideline during games. Every player knows of this rule, yet Ochocinco deliberately broke it. As we all know, it's not the first time he has tried to bring attention to himself. Maybe the fine should have been doubled!
Minnesota
There has been a lot of news in Minneapolis the last few days. First it came out that receiver Sidney Rice had hip surgery. Then they signed receiver Javon Walker, and on Wednesday they traded corner Benny Sapp to the Dolphins for wide receiver Greg Camarillo.
I don't think the signing of Walker means much. He has only played in 17 games the last three seasons. At one time he was a top NFL receiver, but now he has lost his speed and has huge durability concerns. Camarillo is a good NFL receiver. He doesn't have a great athletic trait but he is a winner. He is sure handed and he can make plays. What he doesn't do is make up for the loss of Rice and the possible loss of Percy Harvin.
We don't know how serious Harvin's migraine headache problem is. We do know that he has missed a great deal of practice time. If it carries over to the regular season it could have a dramatic effect on the team.
The Vikings have five playmakers on offense — Brett Favre, Rice, Harvin, Bernard Berrian and Adrian Peterson. When those five are in the game it is a very difficult task to try and defend them. They can attack you from all angles. They have lost one player already in Rice. If they lose Harvin then the other teams in the NFC North all get better. Why? Because it would become much easier to play the Vikings. Defenses can concentrate on stopping Peterson, Berrian and Favre. Stopping three is a much easier job than trying to stop five.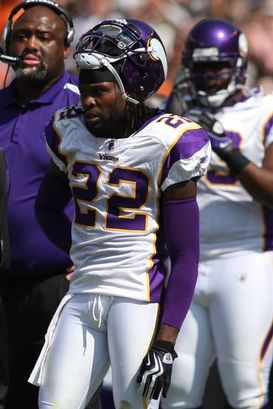 ICONWill the Vikes miss the presence of Benny Sapp more than they think?
Giving up Sapp in the Camarillo deal has a stronger effect than most people know. It means that second-round pick Chris Cook will be getting more playing time — and he needs to produce. Cook is a very talented player who is tall with speed and the suddenness needed to play corner in the NFL. The problem is while in college he underachieved much of the time. The Vikings can't afford that to happen.
Cleveland
In Cleveland, second-round pick running back Montario Hardesty hopes to be ready by the beginning of the season. He has not really practiced since camp began. He may be ready by the first game, but I doubt he will play the whole season. Hardesty has missed camp time because of a knee injury. It's at least his fourth knee problem in the last four years. In college, he was only able to stay healthy and play a full season one time and that was the 2009 season. In each of his other college seasons, he missed time with either a knee or shoulder problem. He has had surgery on each of his knees. Running backs with that injury history do not last long in the NFL. It's too bad because when healthy he has an abundance of talent.
Click here to purchase the Total Access Pass/Fantasy Draft Guide from the NFP.