July 12, 2013 -
Greg Gabriel
The NFL's top assistant coaches
Make no mistake about it: the NFL is a coach's league.
Except for maybe the quarterback position, the talent level from team to team is fairly close. The teams that have the best coaching staffs are the teams that have a chance to win. With that said, in my 30 years in the league I have come across some very good coaches -- men that I have a huge amount of respect for because they have worked extremely hard to perfect their craft.
Coaching at the NFL and college level is not easy. From the start of training camp until the final game these men are putting in 100-hour work weeks. There are not a lot of professions that entail that kind of work load.
Here are some of my favorite coaches.
Mike Pope – New York Giants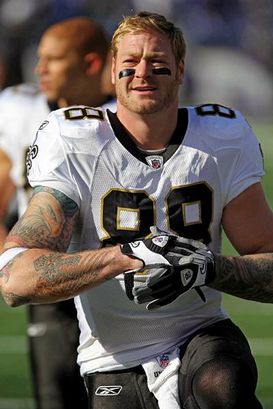 US PRESSWIREMike Pope helped develop players such as Jeremy Shockey.
Mike is the dean and regarded as the best tight ends coach in the NFL. He has been coaching tight ends in the league since 1983 when Bill Parcells hired him for the Giants staff. He left New York in 1991 and spent some time with Cincinnati, New England and Washington before returning to the Giants in 2000. Along the way, he has coached five Pro Bowl players (Mark Bavaro, Rod Holman, Ben Coates, Stephen Alexander and Jeremy Shockey). These are some of the best to ever play the position. At the Combine every February Pope is the man who oversees the tight end workout. On top of being a great coach he is a great person.
Rod Marinelli – Dallas Cowboys
While Pope is regarded as the best tight ends coach in the league, Marinelli just may be the best defensive line coach. The former Marine officer drives his players and makes them pay attention to detail. He spends more time on teaching hand use and pass rush moves than any defensive line coach I have been around. After a long college coaching career, Marinelli came to the NFL in 1996 with Tampa Bay. In his 10 years with the Bucs, they averaged 32 sacks a year, including 55 sacks in 2000. Guys who play for Marinelli can be certain of one thing: if they don't hustle and run to the ball then they don't play.
Steve Wilks – Carolina Panthers
Wilks has been coaching defensive backs in the NFL since 1996. When Lovie Smith hired him in Chicago it was no coincidence that the Bears won the NFC title that year. He moved onto San Diego where he was assistant head coach as well as the secondary coach. This is Steve's second year tutoring the Panthers defensive backs. A smart and innovative coach, Wilks' secondaries have always been among the league leaders in interceptions. Steve is an excellent teacher and motivator and always gets the most out of his players. Don't be surprised to see Wilks become a defensive coordinator in the near future.
Pat Flaherty – New York Giants
It's no secret in league circles that the Giants have one of the best coaching staffs in the league. Flaherty is one of the reasons. This will be Pats 14th year coaching in the NFL after a 20-year run as a college coach. He had successful stops as a line coach at both Penn State and Rutgers. His first job in the NFL was with Washington as tight ends coach followed by a three-year stay in Chicago. Pat has been the Giants line coach for nine years. One of the marks of a good coach is how he operates under adversity. Many times while in New York, Flaherty had to replace an injured starter/starters and keep winning. He has done this so successfully that often you don't realize the starter is out. The Giants have won two Super Bowls since Flahery has been the line coach. It's no coincidence!
Pep Hamilton – Indianapolis
This is Hamilton's first year as an offensive coordinator in the NFL but not his first year coaching in the NFL. He spent a total of nine years in the NFL as a quality control and position coach with the Jets, 49ers and Bears. In 2010 he went to Stanford as the quarterbacks coach and became its offensive coordinator in 2011. With Andrew Luck as his QB in 2011 he had one of the top offenses in college football. In Indianapolis Hamilton gets reunited with Luck and I'm sure we will see the Colts have a dangerous high-scoring offense.
Hamilton is one of the bright young coaches in the league. He is very intelligent, pays attention to detail and is an excellent teacher. Give Pep two years with the Colts and I'm sure we will see him as the "hot" head coaching candidate after the 2014 season.
Jon Hoke – Chicago Bears
One of the marks of a good coach is when a new head coach comes in and keeps a member from the old staff. That was the case with Hoke. He was the secondary coach under Lovie Smith in Chicago and when Marc Trestman was hired as coach, Hoke was the first coach he retained. This is Hoke's 12th year as an NFL coach following a successful college coaching career. Included in that run was three years at the University of Florida as defensive coordinator.
Hoke isn't easy to work for. He coaches hard and demands the most out of his players. He spends endless hours teaching technique and footwork to his players. He has coached four All Pro players while an NFL coach. He had Aaron Glenn while in Houston and Charles Tillman, Tim Jennings and Chris Harris have earned honors in Chicago. An interesting side note is Hoke is the brother of Michigan head coach Brady Hoke.