December 02, 2010 -
Greg Gabriel
Week 12 rookie report card, part 2
Tuesday I wrote about the rookies in the Chicago-Philadelphia game. Today I will talk about some other rookies who got significant playing time over the weekend.
I have had some people ask about certain players, and if I have a chance to look at the game I will write them up. But I can only look at 3-4 games every week. What I will do, though, is look at those players this week and report on them in next week's rookie report.
Alterraun Verner – Tennessee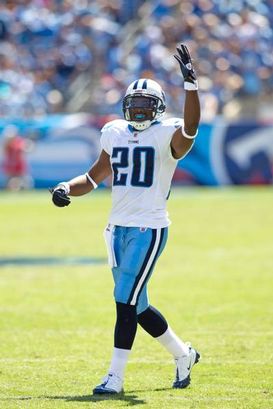 ICONTennessee CB Alterraun Verner
Verner is a starter at corner as a rookie for the Tennessee Titans. He was drafted in the fourth round and as I see it was a steal. Going into the draft I felt he was one of the most NFL-ready corners in the draft. There were players that had more upside because of size and speed, but Verner was technically sound with great instincts. He lacks great speed and that is why he lasted until the fourth round but this kid can play the game.
As a team, Tennessee did not play well versus Houston but Verner had a very steady game, finishing with 6 tackles and 2 assists. There was one play that was big time. The Texans called a screen and Verner recognized it very quickly. He was able to knife between two blockers and make a tackle after just a short gain. You don't see many rookies make plays like that. In coverage, he is very steady and consistent. He shows good mirror ability in man and has very good awareness in zone. In the games I have seen he is seldom out of position. In run support he is very consistent. He reacts quickly, plays the run aggressively and is a sure tackler. Overall, while the Tennessee defense had a tough day Sunday, Verner played well and earns a B+.
Kareem Jackson – Houston
Some people think that Jackson is the weak link in the Texans secondary. That may be true because he is a rookie but he is talented and keeps improving. When offenses see that a rookie is playing at corner they go after him, so he will give up some plays. But at the same time he is gaining valuable experience and that will pay off for Houston.
He played a steady game on Sunday. He had 3 tackles and a PBU and the only catches he gave up were some short underneath catches. Only one of those turned into a first down. He has a good pedal and turn and keeps good position on the receiver. Only once did I see him give a bit too much cushion. He has good footwork and moves well in transition. He reacts well to the ball in the air and can close. His run support is consistent and he is a good tackler. Overall, while he didn't do anything outstanding in this game he didn't do anything poorly either. He earns a solid B.
Anthony Davis – San Francisco
This is not the first time I have written up Davis this season and I have been a bit critical of his play. Sunday, though, was by far his best game. He showed that he could be a dominant run blocker. San Francisco ran for 261 yards in this game and had a 5.6 yards per carry average. Those are numbers that are seldom seen in today's NFL. Davis consistently was able to get movement with his run blocks and there were some plays when he knocked his opponent 4 and 5 yards downfield. He played a physical game and often looked for a second block. His pass protection was steady. He was able to set quickly and stop wide speed. He showed a strong punch and has excellent anchor ability. When he sinks his hips he doesn't give ground. He earns an A+ for an outstanding game.
Devin McCourty – New England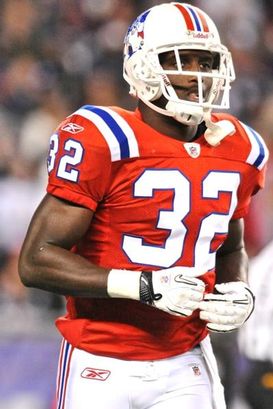 ICONNew England CB Devin McCourty
McCourty wasn't the first corner taken in last April's draft but he may be the best. He has been a starter since midway through the preseason and plays like a veteran. In last Thursday's game against Detroit, he came up big again with 5 tackles, 2 assisted tackles and 2 interceptions. He returned the interceptions a total of 73 yards.
He has been a very consistent player since day one. He plays the run aggressively, can tackle and plays man or zone coverage equally well. He is very alert and very instinctive. He earns an A.
Rob Gronkowski – New England
Early in the season fellow New England rookie Aaron Hernandez was making a lot of plays and getting all the accolades. In the last month, second-round pick Rob Gronkowski has really come on. In that time period he has 15 catches and 3 TDs. In their game on Thanksgiving versus Detroit, Gronkowski came up with 5 catches for 65 yards. His blocking has gotten better every week and has really helped the New England ground game. He has been especially effective on seam routes and is excellent catching the ball in traffic and getting yards after the catch. He gets an A- for his play against Detroit.
Ndamukong Suh – Detroit
Even though he is a rookie, Suh is quickly becoming one of the better defensive tackles in the league. In their game against the Patriots, Suh had 4 tackles, 1 sack and 2 tackles for loss. In the first quarter he was dominant. He gets off the ball very quickly and consistently gets penetration. He has become very disruptive against the run and his pass rush skills improve every week. It is getting to the point where offenses have to game plan against him and it shows with the number of double teams he is now facing. With his strong showing he gets a solid A.