January 06, 2014 -
Dr. David Chao
Monday Morning MD
Wild card weekend was dominated by talk of cold weather and cold weather effects on games. Let's focus on how current players adapt to these situations while debunking some common myths.
Fans assume players on teams located in cold weather environments are used to playing in the cold. Between the draft, free agency and short NFL careers, that is an inaccurate assumption. In fact, the "warm weather" team prevailed in all three outdoor games this weekend.
Green Bay Packers linemen did not seem to be used to the cold, as they were indecisive on whether to wear sleeves or go sleeveless. Packers first-year running back Eddie Lacy played college football at Alabama where heat was the bigger issue. In fact, quarterback Aaron Rodgers was born in California, played at Cal and grew up wearing a 49ers jersey.
The San Francisco 49ers are not without cold weather experience. Safety Donte Whitner spent five years with the Buffalo Bills, linebacker NaVorro Bowman played his share of cold weather games while at Penn State and quarterback Colin Kaepernick was born in Wisconsin and played Sunday's game sleeveless.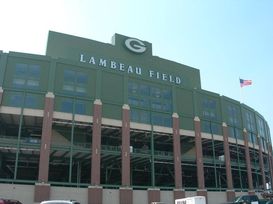 In all likelihood, the fans had more issues with the temperatures at Lambeau on Sunday than the players.
Special accommodations are common for sub-zero wind chill. Besides the traditional wool hats, facemasks and heavy sideline jackets seen by fans, new thin undergarment technology wicks moisture away from the body and provides a warm layer without restricting movement. Team equipment staff work overtime and supply trunks of additional gear like thermal socks, sleeves, gloves, headgear and chemical foot and hand warmers.
Vaseline is a veteran's trick used on the face, sleeveless arms or underneath layers. An applied barrier on exposed skin protects against wind chill and helps to prevent heat from escaping the body.
By rule, the sideline equipment is the same for both teams. Sideline heaters, heated benches, helmet warmers and heated floor mats are standard. The sideline heaters are so powerful that I have witnessed people burn their clothes when getting too close. I recall being at Browns stadium where the artic wind blew off of Lake Erie creating sub-zero temperatures. It was so cold that at every television timeout, all players ran off the field to huddle by the heaters.
Muscle injuries may be more common and injured muscles are definitely harder to loosen up in the cold, making them more prone to re-injury. In my NFL experience, other injuries do not seem to be more frequent in freezing temperatures.
Dehydration is still a risk in the cold weather. Several players appeared to cramp during the games on Sunday. Players sweat less in the cold, but they tend to drink less, too. I recall working a game where a player's own sweat was freezing on his hair.
Locker rooms typically have chicken broth, hot cider, cocoa and coffee when the temperature is below freezing. During a sub-zero game in Cincinnati one year, the sideline water and Gatorade were frozen. We (the medical staff) ran out chicken broth for players to stay hydrated and warm. The sodium (salt) in soup helps with rehydration.
With all of these protections, frostbite is rare. Core body temperature remains relatively constant despite the cold. Players have the advantage of generating body heat with their activity. Despite calls for low temperature limits on games, players are relatively safe with the new accommodations.
In reality, fans and sideline personnel may be more miserable in the cold than the players.
MMMD 1: Cold has no affect and Aaron Rodgers stays healthy
One hears the phrase "cold to the bone," but even a bitter chill does not affect bone strength. In Green Bay, the days of the "frozen tundra of Lambeau Field" are gone. Underneath the grass, the field is now heated. With the melted snow/ice, the Packers' field was softer than the indoor artificial turf at Lucas Oil Stadium in Indianapolis this past weekend.
Rodgers' much-talked about clavicle took many hits on Sunday. As predicted, his nine-week-old collarbone break held up well. Examples of NFL position players returning at six weeks made Rodgers' return feel quite safe. His fracture will heal to be stronger than the other side this offseason.
MMMD 2: Continued concussion culture change
New Orleans Saints cornerback Keenan Lewis was removed from Saturday's game at Philadelphia in the third quarter with a concussion. Without him, Eagles quarterback Nick Foles began to move the ball.
Lewis pleaded with Saints ATC Scottie Patton and Dr. John Amos to allow him to return. The team certainly needed their star cornerback with the Eagles rallying and even NBC announcer Cris Collinsworth said that during his playing days, the helmet would have been given back to Lewis to play.
Lewis never returned to the game. Because the Saints medical staff held firm, the cornerback now has a better chance to be cleared for the Divisional Round.
MMMD 3: Sideline video doesn't always tell concussion story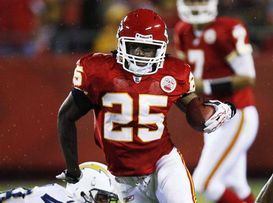 Charles was one of three Kansas City players to go down with a concussion on Saturday.
Three members of the Kansas City Chiefs suffered concussions on Saturday contributing to the Indianapolis Colts' come-from-behind victory. Running back Jamaal Charles, wide receiver Donnie Avery and cornerback Brandon Flowers all sustained relatively innocuous hits by video, yet all three were held out of the game.
The availability of sideline video is part of the new concussion protocol. During my time in the NFL, I did not find video particularly useful in diagnosing concussions. Many times, an ordinary blow can cause a concussion, while other times, a big hit does not. Remember, concussions are like snowflakes, no two are the same. Video can alert medical personnel, but the key is proper examination and to rely on symptoms.
However, video is quite helpful when diagnosing other injuries. For 17 years, my study of player injury video aided in my treatment of NFL athletes. That knowledge is what I attempt to share on twitter and for this column.
MMMD 4: Haralson injury diagnosed by video
Saints linebacker Parys Haralson left Saturday's game at Philadelphia after making a tackle and never returned. By real time video injury analysis, he was correctly diagnosed with a left pectoral tear, which was later confirmed by Fox NFL insider Mike Garafalo.
The key now is whether the tear is in the pec tendon or muscle. If it's in the tendon, Haralson will need surgery and won't return until next season. If the injury sustained is a muscle tear, the linebacker would have a chance to play in the NFC Championship game if the Saints defeat Seattle this weekend.
Earlier this season, Patriots linebacker Jerod Mayo suffered a similar pec tendon tear correctly diagnosed by video. Unfortunately, I expect Haralson's season to be done with a similar tendon injury.
MMMD 5: Maualuga and Mulumba suffer MCL injuries
Bengals linebacker Rey Maualuga re-injured his left kn ee Medial Collateral Ligament (MCL) when he suffered a valgus stress against the Chargers on Sunday. After jogging to locker room, the former USC standout was fitted for a knee brace and returned to finish the game.
With a mild MCL injury, the ability to go straight ahead is preserved. The difficulty comes with cutting and side-to-side movement.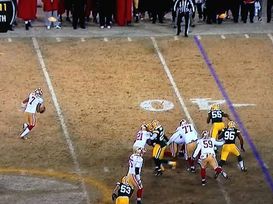 Mulumba got beat to the edge during a crucial third down on Sunday.
Packers linebacker Andy Mulumba sustained a similar injury and returned to action Sunday against San Francisco after bracing. Mulumba was also having difficulty with lateral movement, but the Packers were out of linebackers, so he continued to play.
49ers quarterback Kaepernick made a key fourth quarter play by beating Mulumba to the corner to convert a third-and-nine. Mulumba played valiantly, but predictably struggled to move laterally to prevent the game-clinching first down.
MMMD 6: Sam Shields likely has double left side injury
The Packers cornerback got rolled up on with a classic high ankle sprain mechanism where his foot was planted and forced into external rotation. When this occurs, it is common that valgus (knee pushed towards midline) force is also exerted on the knee resulting in a MCL injury.
These two injuries can go hand in hand since the mechanism of getting rolled up on is very similar. Shields might have been able to continue with one of these injuries, but the combination of the two had him unable to help his team from avoiding playoff elimination. Neither injury typically requires surgery and Shields should make a full recovery. His pending free agency should be unaffected by these injuries.
MMMD 7: Chiefs ravaged by injury
In addition to the three concussions discussed above, linebacker Justin Houston and running back Knile Davis suffered left knee injuries.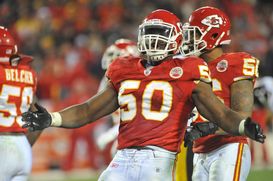 Houston returned from an elbow injury only to suffer a new knee injury.
Houston has been a key member of the Kansas City defense and his absence with a right elbow dislocation coincided with an end-of-the-season slide for the once undefeated Chiefs. Saturday, Houston injured his left knee on an outside pass rush. Fortunately, his knee did not buckle and the injury is not likely to require surgery. Fox's Mike Garafalo confirmed and reports a bone bruise and a likely non-surgical PCL sprain.
Davis, who replaced Jamaal Charles during the first series, played well until his injury in the fourth quarter. Information is not officially out yet, but the hope is that he too will have a non-surgical knee injury.
Even if Kansas City hung on to their 28-point lead to defeat Indianapolis, mounting injuries would have likely derailed the team during the Divisional Round.
MMMD extra: Panthers likely healthy for Divisional Round
Two key Carolina players suffered injuries at the end of the season. Both are likely to return to have the Panthers at near full strength as they host the 49ers.
Running back Jonathan Stewart injured his right knee with a high grade MCL injury on December 8. As predicted then, he has not returned to play yet. I anticipate Stewart's knee will make a strong playoff return.
Wide receiver Steve Smith injured his left knee PCL on December 22. Fortunately, it seemed to be a lower grade injury and I would anticipate a near full return for the playoffs. Even though it will only be three weeks since Smith went down, I anticipate significant contributions from the star wide receiver.
Follow David on Twitter: @profootballdoc
Dr. David Chao is a former NFL head team physician with 17 years of sideline, locker and training room experience. He currently has a successful orthopedic/sports medicine practice in San Diego.